This Cyber Monday we're donating 20% of the cost of every single trip booked on 26 November to Forget Me Not.
As an Intrepid traveller you'll know that we banned elephant rides from our tours in 2014. But, did you know that we also completely removed orphanage visits from our itineraries back in 2016?
Orphanages are a lucrative industry and some prey on the good intentions of well-meaning travellers who pay to visit and volunteer at them. However, these efforts can often exacerbate the issue by putting money straight into the hands of the abusers. 
Ready to make a difference? 
Over eight million children live in orphanages worldwide but 70-90% of them have at least one living parent, who when provided with the right support would be willing and able to care for them. Many of these children are trafficked from their homes in rural areas across the globe with the promise of a better life, only to be mistreated and abused.
Protecting vulnerable people forms a core part of our responsible travel policy and that's why we're choosing to flip Cyber Monday on its head this year. 
On Monday 26 November, we're donating 20% of the cost of every single trip booked to Forget Me Not. This initiative rescues children from exploitative orphanages and provides them with a safe place to stay, medical care, nutritious food, an education and support from dedicated caregivers. Every effort is also made to trace each child's family, and when it's possible and safe to do so they are reunited. To learn how your contribution could help watch the video below or click here.
And, if you're interested in find out more about our stance on children protection, you'll find plenty of extra reading material here.
Book any full-price Intrepid Travel trip on 26 November 2018 and Intrepid Travel will donate 20% of the sold trip to the Forget Me Not project. 
Standard deposit is required at the time of booking. 
The offer applies to any full-price Intrepid small group adventure booked on 26 November 2018 with the below exclusions: Polar voyages, Expeditions, Charity Treks, Eat Your Way Around the World trip, Bite-Size Breaks, Urban Adventures, Private Groups and all 3rd party operators.
Balance is payable within 56 days of departure except for Intrepid Adventure Cruising departures which are payable within 90 days of departure. There will be no extensions to the travel, booking or payment periods listed above.
Prices, itineraries and inclusions are subject to change without notice. Standard booking conditions apply as per Intrepid website, www.intrepidtravel.com.
The trip is subject to availability and confirmation by Intrepid Travel at time of booking.
This campaign is valid for residents of Europe, the Middle East and Africa only.
Read more about orphanage tourism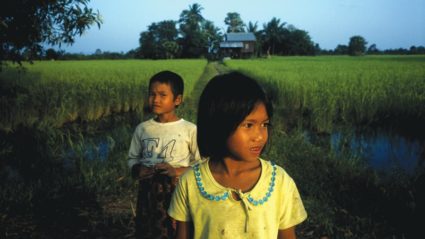 Jan 12, 2017
---
Most travellers, donors and volunteers just want to help, but it's an industry...
May 11, 2016
---
Orphanage tourism is what happens when good intentions and reality don't quite...