Picking a group tour company that fits 'just right' is hard. Really hard. Mostly because it's impossible to run a tour that pleases all of the people all of the time. We like to think we get darn close, but there will always be travellers looking for something slightly different: for a few more people (or a few fewer), for a younger or an older crowd, for more free time, or a tighter itinerary. Travel isn't like buying a new toaster. There are a lot of variables to consider (not to impugn toasters in any way, I'm sure picking one is harder than it looks).
Let's be honest. We're biased. We think Intrepid is pretty cool. But in the interests of a robust and open discussion, here are the things you should consider when choosing a small group tour company.
1. Group size
The first big decision. When you envision a 'group tour', how many people do you see touring alongside you? Five? Ten? Fifty? The phrase 'small group tour' can be (and is) used to describe all of the above.
For us, a small group is, on average, about 10 people. It can range up to 12 or 16 depending on the destination, and go as low as 1 (when the departure has been guaranteed), but 10 is the norm. If you're after a big bus tour with 50 other travellers and a guide wearing a head-set, we're probably not the company for you. And that's okay. There are plenty of big tour operators like Contiki and Trafalgar that prefer the en mass approach. For us, 8-16 is the perfect number to fit into a local bistro, or catch a train, or visit a little backstreet bodega. To get that local edge.
2. Price
Price is often the first thing people compare when looking at different tour companies, but it can be a little misleading. Because some companies send people on huge tours of 30 or 40 travellers at a time, they can secure bulk rates for their rooms and activities. So you might save $100 or so, but it could mean you're getting a much less bespoke and personal experience. Choosing a 'cheap' trip also increases the chance that your accommodation will be a) a bit lame, and b) far away from the city centre.
The thing to look for is value, not just price. Are there lots of included meals? Does the company list the hotel for each night? If so, check it on Tripadvisor. Are there heaps of included activities? Do you get a local guide? If the tour is ticking a lot of those boxes, it's usually worth paying a bit extra. Like anything else in life, you get what you pay for. For our part, we always aim for a competitive price, not necessarily the lowest price. We'd rather give you an amazing experience and charge a little more than cut corners to save a buck.
3. Itinerary
A lot of small group tours will share similar itineraries, but there are companies out there that really make an effort to go that extra step.
Generally speaking, you should look for an itinerary that hits all the major highlights (your Kyotos, your Machu Picchus, your Berlins and Ngorongoro Craters) but that then includes a couple of left-of-centre stops along the way. Ask anyone that's done a bunch of small group tours: it's often the unexpected places, the ones you'd never even heard of before, that end up being the most memorable. It's just one of those things. Make sure to read the online trip notes thoroughly to help you make an informed decision, and if you have questions…ask! Give the company a call and check about that beach stop on Day 4, or the length of the hike on Day 7. We've got a whole team of Adventure Specialists waiting by the phones that can help with itinerary queries. It's kind of their jam.
4. Local leaders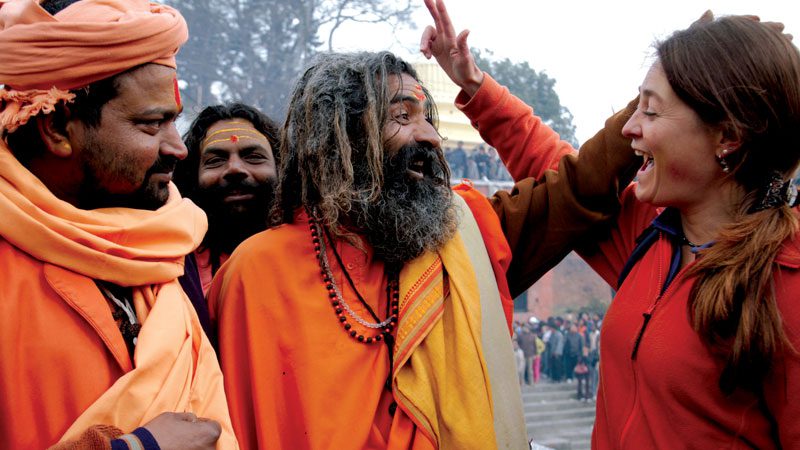 Our local leaders are something we're pretty proud of, and it's a policy we've been had in place since the late 90s. Now, the vast majority of our guides are born-and-bred locals who know their destinations like the back of their hand. This approach has a few advantages. One, you get cool local knowledge on-tap. Two, it keeps money in local pockets and contributes to local employment. Three, the whole experience of travel becomes so much richer.
If local leaders are important to you, do your research. Brands like Geckos and Peregrine Adventures use local leaders on all their tours, and they're specifically trained in first aid and vehicle maintenance (in the case of our overland truck drivers). Not all of the industry can say the same. Try to find companies that don't just employ local leaders, but look after them too. There's too many examples in the industry of local guides being paid poorly and receiving no training, just so a company can slap the word 'local' on their marketing material. Not cool.
5. Online reviews
Always a great way to check the value of anything. Read what people are saying as much as possible. Our website includes a bunch of reviews on every trip, but if you want to check an external source, try TourRadar. They're like Tripadvisor but for group tour companies. You can compare brands, see what people are saying, and make up your own mind. Another excellent source of reviews is social media. Check a brand's hashtag on Instagram or Facebook (#LiveIntrepid, get around it) and see what travellers are saying on the ground, in real time. You can get a feel for the style of the trip, the number of people, the standard of accommodation. There's nothing better than public validation to put your mind at ease.
6. General 'vibe'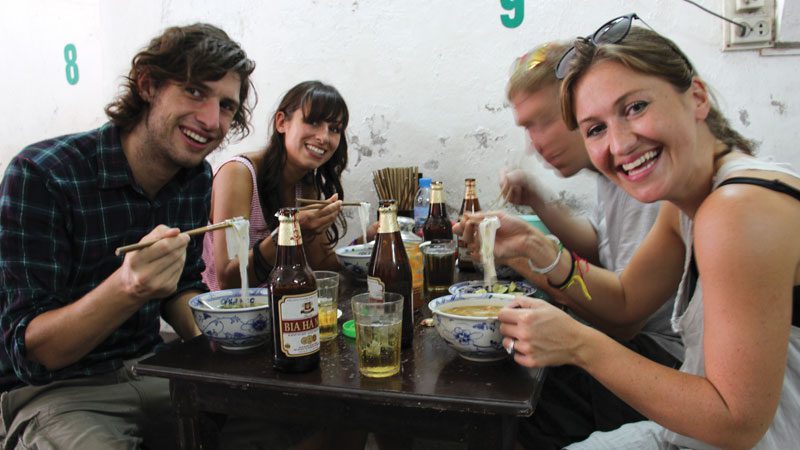 As hard as we try to make it so, Intrepid won't be for every traveller in the world. Some people like cruise ships and big bus tours. Some travellers prefer seven swimming pools, marble bench tops and a fully stocked minibar. That's never going to be us. And that's okay. You've got to find a company that you gel with. Whose vibe feels right. The quickest way to work this out? Go on the website. Read the blog. See how the tour company speaks and how they act. Do they have a good responsible travel policy? Is that something you care about? Do they look fun, or a bit boring? Do their itineraries feel generic, or are they pushing boundaries? And you know what, it may take a few tries before you find a small group tour company that fits you 'just right'. But when you do, it's a good feeling, and you'll know the search was worth it.
7. Responsible travel policies
'Greenwashing' is a popular practice in travel, as it is in all industries at the moment. It basically means travel companies using words like 'ethical' and 'responsible' as a nod to doing the right thing, without actually changing anything fundamental about the way they do business. At Peregrine, we don't do greenwashing. Responsible travel was part of our DNA from the beginning. It's why we carbon offset all our trips (as well as our offices around the world). It's why we invest money back into not-for-profits and community groups through The Intrepid Foundation. It's why we took a stance on banning elephant rides and orphanage tours from our trips. If being a responsible traveller matters to you, do your research before you book. A lot of companies will spell out their policies loud and proud on their websites. Pick the one that resonates best with you.
Want to know if Intrepid is the right fit for you? See what we're all about. 
Feature image c/o The Common Wanderer. 

Feeling inspired?