Climb Africa's highest peak, Mt Kilimanjaro, with a group of local women farmers to raise awareness about inequality, land rights and climate change
In rural Africa, smallholder farmers (most of whom are women) produce close to 80% of the continent's food. From sowing, weeding and fertilizing, to processing and transporting, they form the backbone of Africa's food security and production industry.
And yet despite this vital contribution, most African women lack secure rights to their land. Any access is usually through a father or husband, and even then they have little say in how resources are organised or profits distributed. After divorce or the death of a spouse, many women never regain access to matrimonial land. Governments and community decision-makers pay little attention to their voices and are failing to keep the promises they have made to invest in smallholder farmers. Meanwhile, multi-national corporations are moving in and robbing them of their livelihoods. This inequality isn't isolated to Africa; it's an issue felt by women all over the world.
This isn't right. We're not cool with it. It's time to make a change…and you can be part of it.
This October, in time for the UN International Day of Rural Women, Intrepid Travel have teamed up with ActionAid to support female farmers from across Africa as they come together for a 2,000-strong assembly to stand up for their rights. Led by a team of pioneering women and supported by ActionAid and their partner organisations, they'll travel from all corners of the continent, passing through rural villages and speaking to decision-makers and women everywhere about their lives on the land. Their destination? The base of mighty Mt Kilimanjaro in Tanzania, where the assembly will create a charter of demands to be formally presented to the UN Secretary General, Ban-Ki Moon.
Who is ActionAid?
ActionAid is a global justice organisation supporting people living in poverty around the world to claim their human rights. Like us, they are committed to fighting gender inequality and believe that when we unite, women can move mountains. Intrepid Travel and ActionAid are working together on a number of projects, but the Mt Kilimanjaro solidarity trek is our biggest and most exciting collaboration yet.
Where you come in
If you're wondering what part you'll play in all this, it's right here:
On 9 October 2016, we're running a very special trek up the Marangu route of Mt Kilimanjaro with a small group of African women farmers, and YOU can be part of it. Supported by a stellar team of expert leaders, you'll walk side-by-side with these inspiring women, sharing stories and helping each other – both mentally and physically – every step of the way. Then, as we make our ascent to the peak on 14 October, stand in solidarity during the unfurling of a flag at the summit of Africa's highest peak.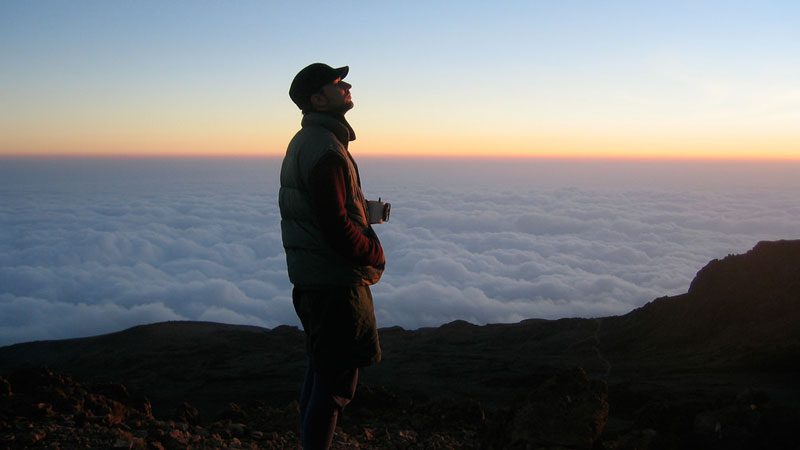 The trek itself
The cost of the solidarity trek – which we've called Women Move Mountains – covers all on-ground expenses including passenger accommodation, food, permits and support from our experienced crew. Also included in the trip price is $500, which will go towards covering the costs of helping an African woman farmer up the mountain. So by taking part, you're directly enabling her to make the journey beside you; you're helping her voice be heard. In other words, to make this work, we need YOU.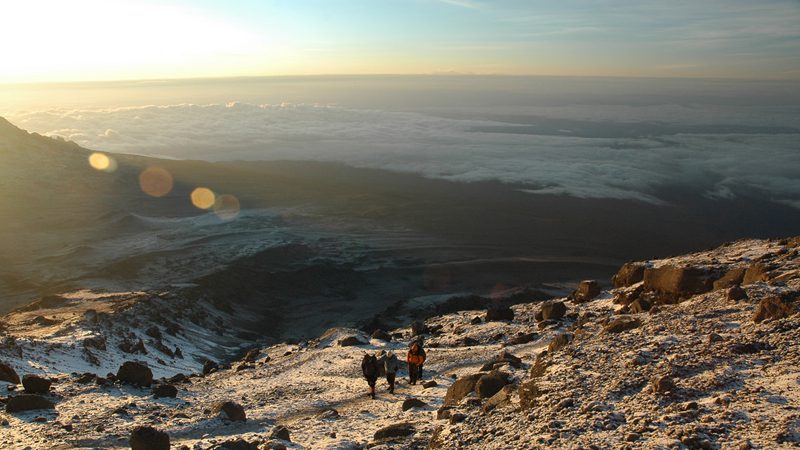 We've been doing this mobilising thing – bringing people of all different backgrounds from all over the world together – for over 20 years now. But trust us: this trek is something special, something different. We've never done anything like it before. In summiting one of Earth's highest mountains, you won't just be embodying the challenge many women face in claiming back their rights; you'll be part of a movement empowering them to become change makers and leaders in their community. Now that's history.
Ready for the climb of your life? Check out the full trek itinerary here, or if you're a little nervous about climbing Kili, read this story. If you don't want to climb but would like to make a contribution, you can donate here – the Intrepid Group will match all donations by 100%.
Once you're ready to book your place, contact your local Intrepid Sales Team. See you on the mountain.
Feeling inspired?