If you're heading to South Australia, you don't have to go far to indulge in spectacular regional dining. Located an easy two hour drive from Adelaide, the Clare Valley's dining options often come with a side order of superb scenery. It's also Australia's oldest wine region so it's no surprise the wine here is terrific too, especially the Rieslings which are regarded as some of the world's best. Pull up a chair at some of the best Clare Valley restaurants where great food and superb wines are the order of the day.
Watervale Hotel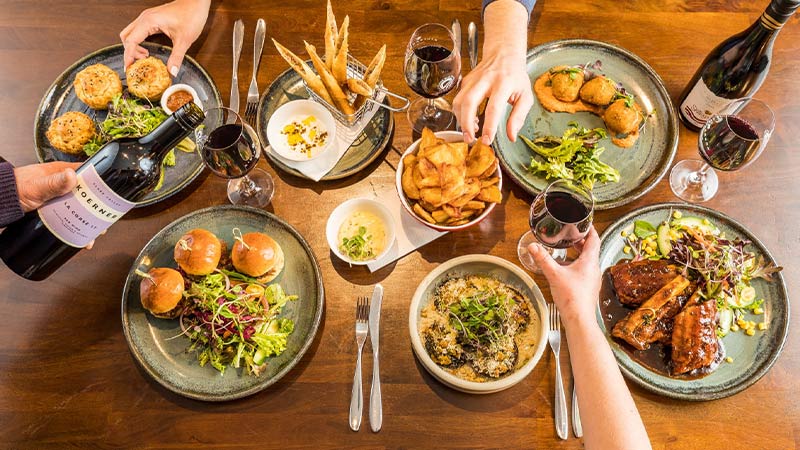 Surprised to see a pub listed as one of the best restaurants in the Clare Valley? You won't be once you've eaten here. The Watervale Hotel is so serious about food that it has its own Epicurean Society. With a menu that changes regularly based on availability and what's growing at the hotel's own farm, the meals here showcase the very best of the Valley. Order off the a la carte menu or sign up for a tour where you can smell, feel and taste your way through the farm followed by a six course degustation dinner. Of course, wine matching is available as well. For something more casual, there's the "Fires of Hell" where the kitchen spills out into the beer garden and cooking with fire makes the woodfired pizzas, tasty empanadas and slow roasted meats taste like heaven.
Seed Clare Valley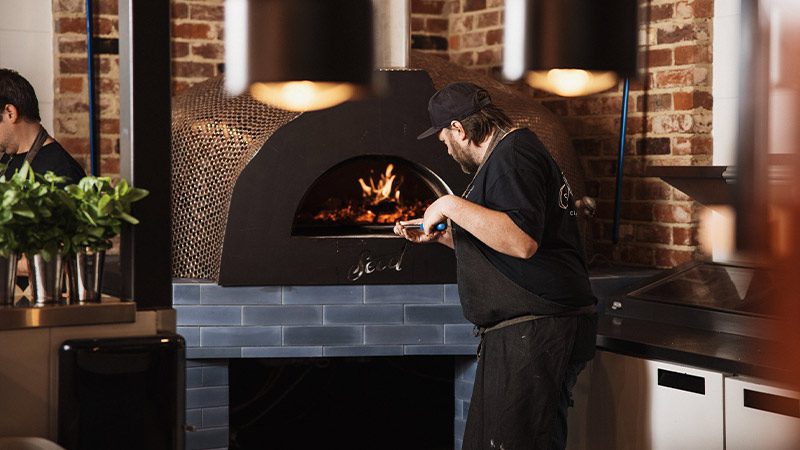 With a choice of two different dining options, Seed is sure to satisfy your cravings (and your wallet if you're after a delicious yet well-priced lunch). The rooftop bar dishes up a relaxed menu with a focus on classic and gourmet pizzas. Think confit duck with gorgonzola, pear, walnuts, and balsamic or a margherita which highlights the Clare Valley's superb produce. In the evening, the upstairs bar stays open while the downstairs area is transformed into a Euro-inspired dining room. Start with crusty ciabatta, served with a generous side of whipped ricotta and charred honey, followed by delicate strands of capellini with rock lobster and a flavoursome seafood sauce. Desserts like brioche pudding with crystallized white chocolate or creamy burnt lemon chiboust are worth leaving room for.
FIND YOUR PERFECT CLARE VALLEY TRIP
Slate Restaurant
Located at Pikes, one of the Clare Valley's most respected wineries, this hatted restaurant is perfect for a leisurely lunch overlooking the vines. Order from the a la carte menu or opt for the well-priced three-course special for $75 per person. Wine matching is available for an additional $25, a steal when you consider the winery's reputation and the quality of what's on offer. Start with chargrilled South Australian octopus with miso caramel and squid ink aioli. Pan-fried South Australian mulloway with Goolwa pipis or slow-cooked Salt Lake pork shoulder with fennel and mustard seed relish are equally tempting for mains. Dessert could be a struggle but you won't want to miss the mille-feuille made with Pikes own Choc Hazelnut Porter and served with hazelnut gelato.
Skillogalee Winery & Restaurant
You're (literally) surrounded by Clare Valley history at Skillogalee Winery's restaurant as it's housed in a circa 1851 settler's cottage that once belonged to a Cornish miner. In summer, pull up a chair under the shady branches of an olive tree; winter is the time to snuggle up in front of the log fire with a cosy rug to keep you warm. A glass or two of red will help with this too. The menu favours classic dishes such as bruschetta, eye fillet served with potato dauphinoise, green beans and a red wine glaze, or oven baked ocean trout with lemon cous cous and sugar snap peas. Suggested wine matches are included alongside each dish. If you can't get a table for lunch (highly likely if you forgot to book), morning and afternoon tea is also served daily.
Umbria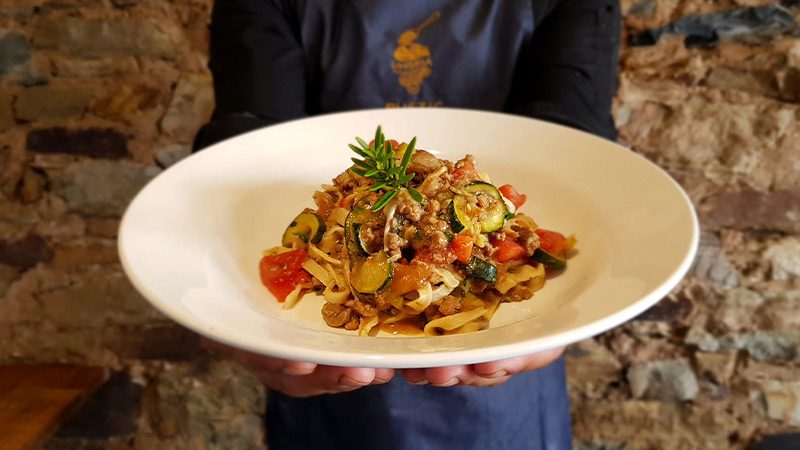 Unlike many Clare Valley dining spots, Umbria is only open for dinner. With its heartfelt hospitality and focus on making the most of whatever produce is in season, this family-run restaurant channels its namesake region. Just like Umbria in Italy, the cured meats are a highlight and come with Grana Padano cheese, olive tapenade and toasted local bread. For something more substantial, choose from classic dishes like rustic sausage pasta in a rich sauce or switch things up with a local twist, like port-braised kangaroo ravioli with sautéed mushrooms and zucchini and a dash of cream. Time your visit to coincide with the monthly Umbria in the Vines dinner and you can join a local winemaker to talk about all things wine and dine on a menu created to highlight the excellent drops on offer.
Feeling inspired?