Dining on a budget? These restaurants have you covered.
It turns out Las Vegas cuisine isn't all hamburgers and BBQ with this colorful and vibrant city offering you a chance to try out heaps of different food options. Whether you have a hankering for Japanese or would prefer to enjoy some Italian, Las Vegas has a variety of cuisines, and the best part is they don't have to break the bank. Yes, Las Vegas is full of five-star restaurants with celebrity chefs but in our opinion, the restaurants that we've put together are just as nice (and more than half the price).
Chin Chin, New York-New York Hotel and Casino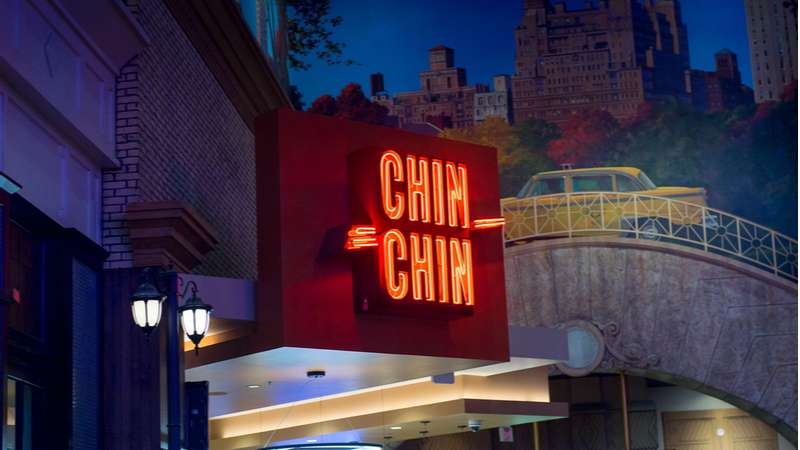 Proudly ranked in the top 1% of restaurants on the Las Vegas trip by Trip Advisor, this modern Chinese restaurant boasts traditional and tasty meals and is located on the casino level at New York New York Hotel & Casino. With a whole heap of dishes for you to try including dim sum, vegetable stir-fry's, and all your beef and chicken favorites, this restaurant exudes sophistication and ambience whilst still being friendly to your wallet. Most of the entrees sit just under $20, with dim sum at about $12 and soups and salads sitting at around $15. Absolute bargain.
If meat, meat and more meat is your thing then you've come to the right place!
Introducing Ellis Island BBQ, a Las Vegas staple for award-winning BBQ chicken and ribs. Designed to have a family-style feel and a philosophy that cooking slow is the only way to achieve meat that falls off the bone, this restaurant offers huge portions that certainly don't lack in flavor. Open daily from 4pm and with prices that sit around $15 (yep, you read that correctly), this must-visit spot is sure to satisfy even the biggest of BBQ cravings.
Mr. Mamas brings a little bit of Greece to the heart of Las Vegas with its traditional dishes and family atmosphere. Open for both breakfast and lunch, prepare to delight your tastebuds with a feast that'll have you wanting to come back every single day of your trip. Cooking food with the idea that it should bring a smile to your face when done right, this vibrant restaurant offers the majority of their dishes for $12 or under. Opa!
With a reputation for having the best burgers for both your wallet and your tastebuds, Steak 'n' Shake should definitely be on your list of must-try restaurants in Las Vegas. Found in Hooters Casino Hotel, this restaurant offers both take-out and dine-in options with meal prices starting at $8. Steak 'n' Shake prides themselves on creating a warm, welcoming, and friendly environment with simple and comforting recipes that'll have you feeling at home in no time.
Sirrico's Pizza, New York-New York Hotel and Casino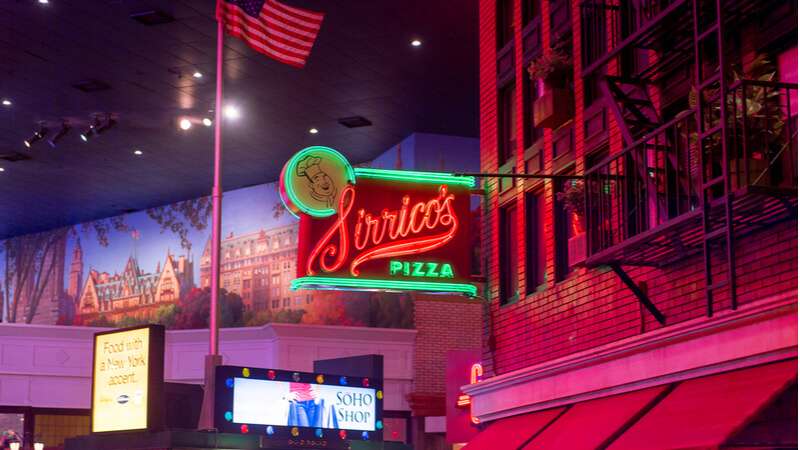 Self-professed as one of the best Italian restaurants in Las Vegas, this both traditional and New York-style pizzeria oozes charm and offers even better food. With a menu full of mouth-watering options to try out and opening hours that extend into the early morning (perfect for a midnight snack), this simple yet vibrant restaurant will have you and your wallet happy with prices starting at just $5.
Located in Red Rock Casino Resort & Spa, Lucky Penny is the restaurant of your dreams if you're craving some good, all-American food. Specializing in meals that will satisfy at any time of the day (say hello to 24/7 opening hours), this casual spot promises to put a smile on your face as well as tasty food in your stomach. Lucky Penny features unique, patio-style seating so you can soak up the rays while enjoying your meal and sipping on one of their specialty cocktails.
DINE AT THESE BUDGET-FRIENDLY RESTAURANTS ON ONE OF OUR LAS VEGAS TOURS
Feeling inspired?