Indoor air pollution from kerosense or wood stoves is the second highest cause of death by disease in India. This is the story of Nora Backer Malm, an international relations graduate who worked with Pollinate Energy to help improve the lives of India's urban poor by giving them access to life-changing and affordable products.
I was always interested in international affairs and policy – more precisely how lives can be transformed by a big political decision. But as a student, I became increasingly frustrated with the academic debates and sought to get out and see how, and if, what we were discussing in the classroom could be solved on the ground.
This is what brought me to India and importantly – to Pollinate Energy. I was fortunate to be accepted onto the fellowship program in December 2014, and ended up spending 3 months with the team in Bangalore. During this time my role was varied. I supported grant applications, helped with administration tasks, sourced and tested water filters (one of which is currently sold in the communities), and of course, went out in the communities themselves to support the Pollinators, do surveys, and speak to the people.
I think it is hard to give a just impression of my experiences in Bangalore. India was everything and nothing like I had imagined. It is full of contrasts, colors and people; all so different from anywhere I had ever been before. However, there are particularly two things that made lasting impressions on me.
You have no idea what lies behind a start-up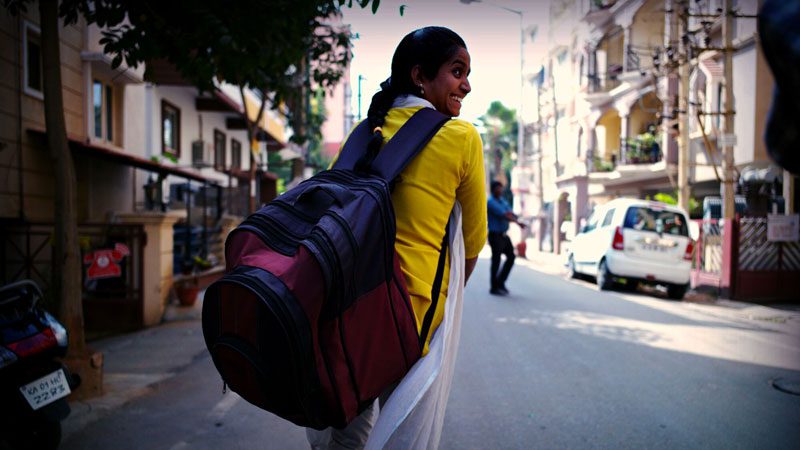 Blood, sweat, and tears are the minimum. You work day and night, forever putting in your best effort, and for that you have to believe in what you are doing. Not only believe; you have to live it and breathe it.
I am awed over the co-founders' commitment to the organisation; the way they keep looking forward, even on days when everything moves backwards, and how their effort has been translated into a rapidly expanding organization.

Feeling sorry for the poor is not helping
From a young age society teaches us to feel sorry for the poor, and I think that is why people repeatedly ask why Pollinate Energy sells its products, rather than just donating them.
There are so many ways I could answer this question, but to me the most important answer is simple: choice.
By selling a product, you give someone the opportunity to refuse it. When we approach the community members as customers, their agency is immediately recognized. But when we are feeling sorry for someone, their agency is removed, and we are prone to think that somehow we know better.
Pollinate Energy has shown me that only by recognizing people for who and what they are; parents, farmers, workers and yes, even customers, can real change happen. And it's our job to make sure we're providing something that these community members not only need – but something that they want.
These are the two things I will take back with me as I continue my own journey. And these two things that have also helped me understand what I need, and want, from my future.
And for that, I am very grateful.
Intrepid Travel is partnering with Pollinate to help shine a light on India's poor urban communities. Find out more here. 
Images by Pravin Tamang