Featuring the world's most isolated capital city and cattle stations bigger than most European countries, the West Coast of Australia certainly feels like the Final Frontier. 
Covering almost the same amount of land as Queensland, New South Wales and Victoria combined means there are plenty of adventures to choose from too. Perhaps visit the waterfalls and red rock gorges of Karijini National Park, take in a lazy sunset camel ride on Cable Beach, or unwind among the vineyards of the Margaret River. One thing's for sure – when you're tackling the world's second-biggest state, it's well worth calling in the experts.
Popular regions in Western Australia
Our Western Australia tours
Need help finding trips or routes to suit?
We have a variety of different trips and routes that you could consider! Tie another trip into your holiday, or, see how we can help you get from A to B. Click the links below for more information:
Western Australia tour reviews
Western Australia highlights
Karijini National Park
Explore the rocky walking trails, lush gullies and gorges on offer and then when you're feeling the heat there are plenty of clear, freshwater rockpools and secluded swimming holes to cool off in. 
Ningaloo Reef
At heritage-listed Ningaloo Reef you can snorkel in crystal clear waters over colourful reef. With over 250 species of coral and 500 species of fish (including whale sharks), the colours have to be seen to be believed. 
Bungle Bungles
A trip to Purnululu National Park, home of the magnificent Bungle Bungles is a must. The black and orange striped domes were only locally known until the early 1980s, after which time they were discovered and made a national park.
Margaret River
Taste many different local wines in this beautiful region, including the cabernet sauvignon and chardonnay Margaret River is known for. If you aren't a wine-lover there are plenty of breweries, cheesemakers and chocolatiers in the region too. 
El Questro
Located in the Kimberley, El Questro Wilderness Park has all the highlights within its 700,000 acres. Endless, cascading waterfalls, deep gorges, thermal springs, hidden waterholes, rainforests, salt flats – the list goes on and on.
Cable Beach, Broome
This 22km long stretch of perfectly white sand is one of Australia's most stunning beaches. There are plenty of water sports to try, but there's also an argument for just sitting on the sand and admiring the view.
Read more about Western Australia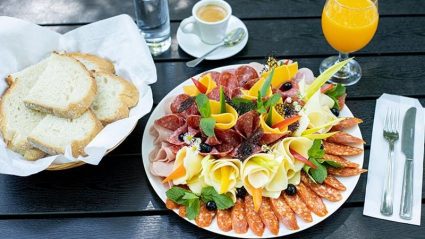 Nov 06, 2021
---
There are few places where you can go from surf to cellar door.
Nov 23, 2021
---
We could wander through the Bungle Bungles range all day. And here's how.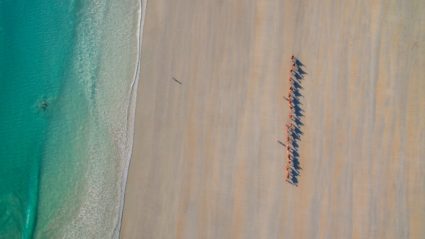 Feb 22, 2018
---
A laidback beach resort and pearling town in Australia's Kimberley region, Broome...