Welcome to the bohemian beach town of Byron Bay, with laid back locals and endless waves. Known for its great cafes, spas and yoga retreats, Byron has that classic beach town vibe. Try your hand at surfing in the warm coastal waters, or hike to the Cape Byron Lighthouse for an amazing sunset view. With a myriad of activities and excursions on offer, on our Byron Bay tours, you'll never be short on adventure.
Our Byron Bay Tours
Read more about travel near Byron Bay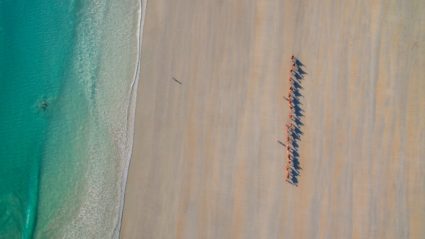 Feb 22, 2018
---
A laidback beach resort and pearling town in Australia's Kimberley region, Broome...
Jul 02, 2022
---
These Bruny Island restaurants are the best - you butter believe it!