After counting down the days, hopping excitedly from one foot to another, and frantically refreshing our Twitter feed, the list to end all lists has arrived: Lonely Planet's 2019 Best in Travel list.
Given that our bread and butter is providing adventure lovers with incredible travel experiences, here are the top Best in Travel countries for 2019, and how we can get you there.
Start saving your pennies, people!
1. Sri Lanka
Sri Lanka has been on the up in the popularity stakes for a while now, so its number 1 ranking is very well deserved. The teardrop-shaped island, just off the Indian coast, is rich in history and culture, and full to the brim with ancient temples, picture perfect beaches, incredible wildlife, fragrant curries, and tea – mountains of it! While it's fast gaining a reputation for being the new flop and drop destination (step aside, Bali), it's the ideal locale for an active adventure; think cycling through tea plantations, hiking through dense forests and abandoned villages, and kayaking along the mighty Kaluganga River.
If curry and spice and all things nice is more your style, Sri Lanka gives India a run for its money when it comes to food. Munch on fresh fish and prawns at the Negombo seafood market, sample arak, Sri Lanka's signature local tipple, and learn to cook traditional Sinhalese fare at a cooking class in a local's home.
Go there:
25 PHOTOS THAT WILL INSPIRE YOU TO VISIT SRI LANKA WITH INTREPID
2. Germany
With its fascinating fusion of old and new, boho living and Bauhaus movements, fairytale castles and cake-inspiring forests, Germany is one of Europe's prettiest and most interesting countries, and 2019 is a great time to travel. It's the 30th anniversary of the fall of the Berlin Wall, and the Berlin City Palace will open its doors to the public. While Berlin is cooler than cool, we can't get enough of the sweeping German countryside, the boisterous beer halls, and the deliciously messy bratwurst.
We're also quite taken with Rudeshiem, a winemaking town to rival France's Bordeaux region. Set in the Rhine Valley, the region has inspired countless poets and painters with its beauty, and will keep your thirst sated while quaffing local drops in picturesque wine gardens. For a new coffee experience, order a Rüdesheimer Kaffee, a coffee made with local Asbach Uralt brandy and served flambéed.
Go there on our 9-day Highlights of Romantic Germany adventure, from Cologne to Munich (it's a little bit fancy too)
SUBSCRIBE TO INTREPID'S NEWSLETTER FOR TRAVEL TIPS, COMPETITIONS, GIVEAWAYS & MORE
3. Zimbabwe
Zimbabwe's natural beauty is world famous; vitamin D-rich sunshine, striking scenery, and the pièce de résistance: Victoria Falls. While most people come to Zimbabwe for a chance to see the incredible wildlife, there are right and wrong ways to do it. We're seeing more and more tour operators offering 'walking with lions' experiences, which contributes to the industry of captive breeding and canned hunting. Rather than perpetuating the cycle of animal abuse, we recommend travellers head out on a game drive in Hwange National Park instead.
Hwange, the largest park in Zimbabwe, is famous for its elephants and is home to one of the largest populations in the world, as well as a huge variety of animals, including over 100 mammals and nearly 400 bird species. It's a great place to spot wildlife doing what they do best: living in the wild.
Go there:
READ MORE ABOUT OUR STANCE ON ANIMAL WELFARE NOW
4. Panama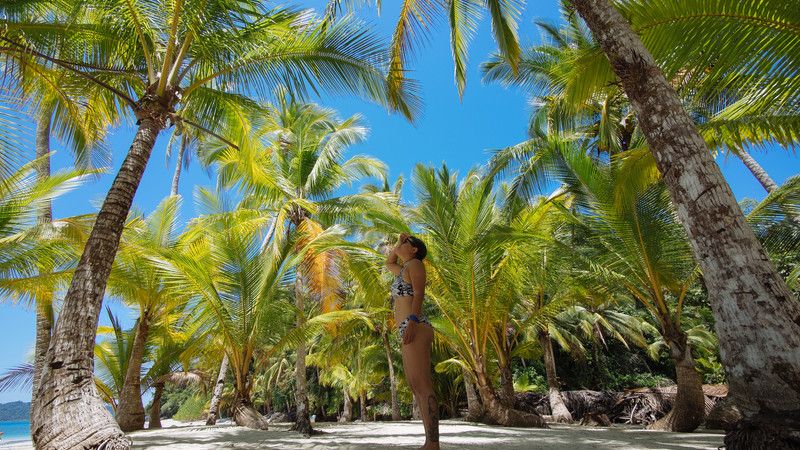 There is SO much more to Panama than canals and hats. Situated on the narrow isthmus bridging Central and South America, travellers will be wowed by palm-shaded (and uncrowded) beaches, sensational surf breaks, picturesque Colonial towns, and wildlife aplenty. In Panama's west, Bocas del Toro is a melting pot of culture; home to West Indians, Latinos and expats, Bocas delivers the goods with diverse music, nightlife and food (not to mention some outstanding snorkelling). Cut to the highland town of Boquete for crystal-clear creeks and rivers, dense forest, howler monkeys, and the resplendent quetzal.
Up for something more active than soaking up the sun on the beach? Cycle along the green-fringed Panama Canal to Gamboa, a former boomtown that's now home to more crocodiles than people (don't let that put you off though).
Go there: 
4 DESTINATIONS IN PANAMA THAT PROVE IT'S THE MOST UNDERRATED COUNTRY IN CENTRAL AMERICA
5. Kyrgyzstan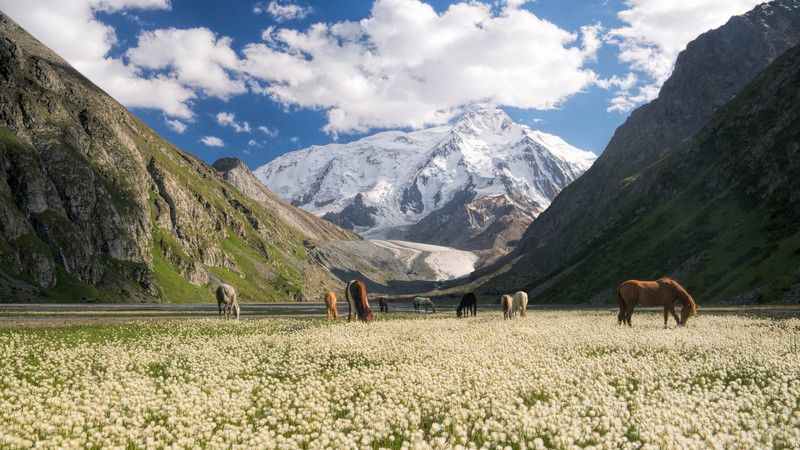 Smack bang in the heart of Central Asia, Kyrgyzstan is finally enjoying its time in the sun (when it hasn't slipped behind one of the country's many snow-covered mountain peaks, that is). Son-Kol Lake is one of the largest bodies of water in the country, and is considered a sacred place for many Kyrgyz people; in summer, nomadic herdsmen and their families dot the pastures around the lake, watching over goats, sheep and horses.
A travel highlight in Kyrgyzstan is spending a night in a yurt, a traditional dwelling of the Kyrgyz people. Made of felt and tarpaulin stretched over a round frame, travellers sleep on mattresses on the floor around a wood stove. The brave are invited for an invigorating morning splash in the lake.
Go there on our 17-day Central Asia Explorer small group adventure, from Bishkek to Tashkent
WHAT IT'S REALLY LIKE TO VISIT KYRGYZSTAN, THE LAND OF THE NOMADS
6. Jordan
Many people visit Jordan to see the ruins of Petra, or float in the Dead Sea (which we support 100%, because they're both incredible), but the country is chock-full of truly unique experiences that many travellers don't get to see. Take the road less travelled and hike the quiet back-road into Petra, where the landscape is ever changing – sandy plateaus, Bedouin campsites, goat herds and steep stone staircases (your calves will thank you for a pre-step stretch).
Female travellers will discover a sense of sisterhood on a women's-only expedition, where they'll meet the infamous Matchmaker of Amman, and learn about the ancient art of henna with Bedouin ladies at a desert camp in Wadi Rum.
Go there:
WHY WADI RUM WILL BE A HIGHLIGHT OF YOUR JORDAN TRIP (AND WHAT TO KNOW)
7. Indonesia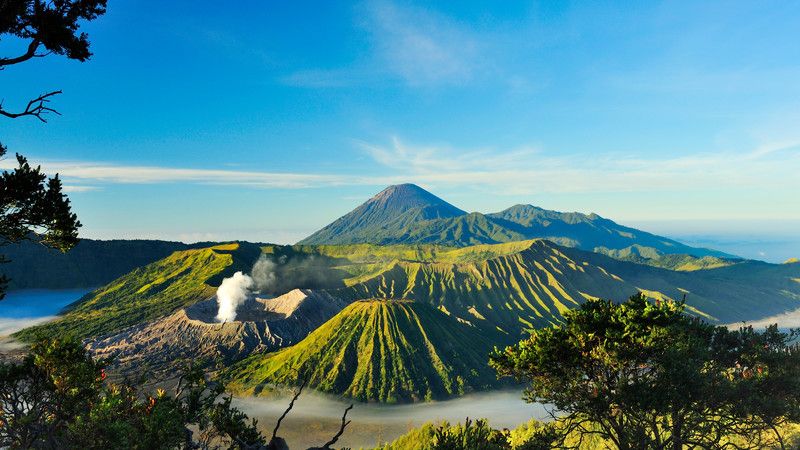 If you thought Indonesia was all big resorts and Bali braids, you need a reset. The archipelago is made up of 17,000 individual islands (less than half have felt the tread of a human footprint), and there is infinitely more to do than drink Bintang and regret your decision not to apply more SPF50. Escape to Java and explore Yogyakarta, the heart and soul of the island, for a world-class arts scene and exceptional street food; head east for a trek up Mt Bromo, arguably Java's most iconic active volcano; and enjoy a hot cup of the island's namesake in the coffee plantations of Kalibaru.
In Indonesia's west, Sumatra offers animal lovers the chance to see orangutans in the wild. Spend a night in the Bukit Lawang Eco Lodge for a unique jungle experience; your overnight stay supports the Sumatran Orangutan Conservation Programme. Go, you wildlife warrior, you.
Go there:
HEADING TO INDONESIA? HERE'S WHY YOU SHOULD SKIP BALI AND EXPLORE FLORES INSTEAD
8. Belarus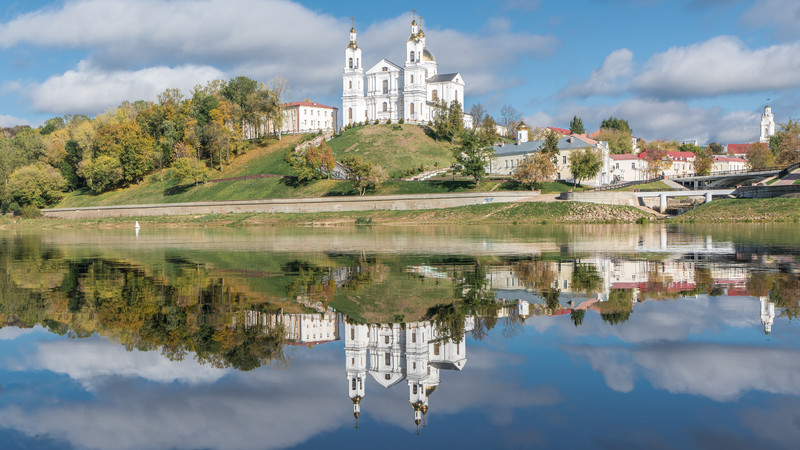 With its Stalinist architecture, old growth forests and post-Soviet vibes, Belarus is the new kid on the block in adventure travel. Visa regulations have just been relaxed, allowing travellers to visit for 30 days, visa-free, making now the best time to travel.
Minsk, Belarus' edgy capital, gives Berlin a run for its money in the cool stakes, however we can't get enough of the country's quaint villages and gorgeous national parks. Take a bike ride through the Belovezhskaya Pushcha National Park, one of Europe's last primeval forests and home to European bison, then spend the night in a rural homestay with a local family. Prefer your accommodation more regal? Embrace your royal side with a night in a castle.
—
So, where to first? Find your perfect 2019 adventure now. 
Feeling inspired?