For many travellers, India is the ultimate destination – exotic, mysterious, frantic, diverse – it is a land of contrasts and chaos, and is guaranteed to give all of the senses a workout. And this is exactly what many Intrepid travellers are in search of: a travel experience that challenges and changes them. A holiday in India is a guaranteed adventure of a lifetime. 
 
Top reviews on India tours
The idea of a holiday in India can be intimidating to some of us – even though it will surprise and delight you at every turn – but to help you decide if it's an adventure you'd like to try, we've collected some of our most recent feedback below, so you can take an uncensored look at what our Intrepid travellers have to say in their holiday reviews.
Blogs on India
Jun 07, 2021
---
Thanks to the generous support of our past travellers to India, we've raised over ...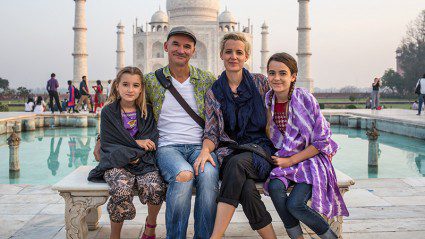 Sep 20, 2015
---
Meet the Bartholomews, aka You Can't be Serious.
Oct 01, 2015
---
Imagine for a moment that it's 1969: Hendrix is shredding Star Spangled Banner at...