From the souks of Marrakech in Morocco to the tapas bars of Logrono, Europe and North Africa are the epicentre of world food. Bottle your own wine in Northern Spain, simmer a silky Italian ragu in Bologna or kebab-crawl your way through Istanbul on our European Food Tours. We avoid the tourist traps and introduce you to the real deal: hidden laneway bars, herb-filled homestay kitchens and alfresco cafés only the locals know. Bon appetit indeed. 
Food tours in Europe, Morocco & the Middle East
Meet our local leaders
'Spain is all about food. Of course, you have the monuments and the history, but when you travel with me it's about the food. I take my groups to a restaurant that is 400 years old and people sometimes realise the restaurant is older than their own country! I order the food because I want people to try something new. I choose things like pork cheek stew because this is something that many would not think to try.'

– Daniel, Spain
Reviews
Stephanie McRoberts
This was an amazing food tour! We had an extremely knowledgeable guide.. thanks Lauren for all your insight into these towns! We ate some incredible food, wine and gelato, strongly recommend
Review submitted 23 Sep 2018
Susan Byrne
A fantastic tour to take to experience the real culture of a region. Food is such a strong component of any culture and you don't have to be a die hard "foodie" to enjoy this trip.
Review submitted 22 Sep 2018
Peter Byrne
Excellent trip overall, with a small group, fantastic food experience in markets and with two chefs/cooks looking after us. Tour leader Alex was outstanding and was always there to help the group, she was fun, and was always there to advise on where to walk, eat, shop, visit and spent time with us eating drinking and laughing!!
Review submitted 22 Sep 2018
Stories from the kitchen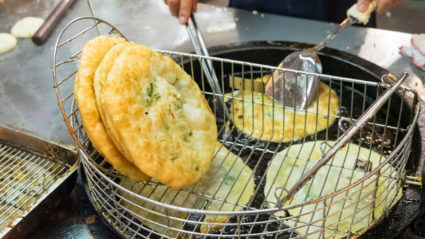 Feb 02, 2018
---
If you're guilty of organising your travel itinerary around local food you're...
Aug 23, 2017
---
Petra, Wadi Rum, the Dead Sea...Jordan's biggest attractions are well worth a...
May 04, 2015
---
Pigeon Pastilla is THE dish of Morocco.
European and Moroccan recipes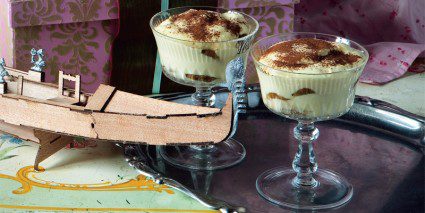 Mar 31, 2015
---
Recipe taken from Venezia: Food & Dreams by Tessa Kiros Tiramisu an be varied...
Nov 21, 2014
---
Make it yourself, then head out on Intrepid's Real Food Adventure Morocco to taste...