It'd be hard to find a continent with more fun and flavour packed into it – from bittersweet cocoa in Oaxaca to a heavenly dulce de leche in Buenos Aires, are a smorgasbord of surprises. We'll introduce you to Malbec winemakers in Mendoza and teach you the secrets of Peruvian ceviche. Que bueno. 
15% OFF Cyber Sale
Cyber Sale on now! 15% OFF all trips* departing February 1 - September 30, 2018. Book by November 30th.
Terms & Conditions
Our food tours in the Americas
Reviews
Ian Robertson
The Mexico food trip was everything I thought it would be. A great guide who was felt more like a friend. If anything the trip could be longer with more days in Pueblo, probably 12 days in total. If you like food and want to see the true Mexico, this is the trip for you.
Review submitted 20 Sep 2017
Claartje Newall
We enjoyed everything including the cooking lessons, demonstrations, interaction with the locals, the organisation by Intrepid, great tour leader Jhonn, great tour mates but most of all we enjoyed going to Machu Picchu
Review submitted 12 Sep 2017
Elizabeth Crane
This tour is a fantastic way to see a totally different side of Mexico and how all of the many pieces of history have combined into an exciting, unexpected, vibrant cuisine. If you're coming for boring fajitas and margaritas - think again; what you're going to experience is a world of much more subtlety - from moles to ceviches, smoky mezcal to rich cocoa, the bright range of incredible local fruits, and yes, even some yummy grasshoppers along the way. This is a tour for seeing and trying new things, and enjoying a culture that is varied and deep. The best thing you can bring with you is an appetite - both to eat and to learn!
Review submitted 22 Aug 2017
Stories from the kitchen
Latin American recipes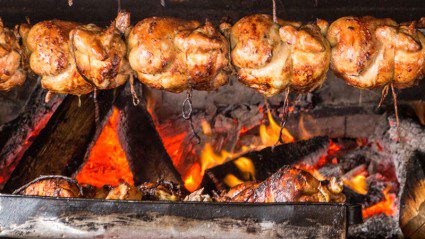 Jun 02, 2015
---
We asked Melbourne culinary legend Alejandro Saravi for something delicious, easy...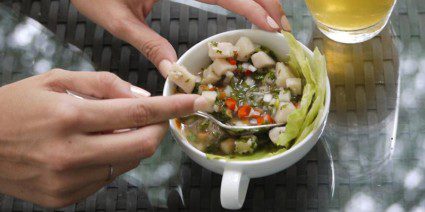 Nov 23, 2014
---
Peruvian cured fish, ceviche, is a delicious dish. Here's how to make it at home.