It'd be hard to find a continent with more fun and flavour packed into it – from bittersweet cocoa in Oaxaca to a heavenly dulce de leche in Buenos Aires, are a smorgasbord of surprises. We'll introduce you to Malbec winemakers in Mendoza and teach you the secrets of Peruvian ceviche. Que bueno. 
Our food tours in the Americas
Reviews
Rachel Schneider Vlachos
Intrepid makes travel details easy, while still allowing for local flavor to shine through and spontaneous adventure! The Real Food Adventure Mexico was the trip of a lifetime.
Review submitted 18 Mar 2018
Kristopher Cadena
I rated the transport as unacceptable solely for the 9 hour bus ride from Oaxaca to Mazunte. This was by far one of the worst roads I'd ever traveled on. I fortunately, didn't get sick but my mom was sick the entire ride. To make matters worse, it was at night and she couldn't sleep so it made the next day difficult to enjoy. The overall trip is something that I will remember forever. I like that Intrepid included the touristy stuff that you have to see, along with some behind the scenes experiences that you wouldn't get otherwise. Traveling with Intrepid really made traveling to an unknown place quite easy and without having to put in much thought. All you do is pack and go along for the ride. The group leader was very knowledgeable and happy to provide recommendations for things to do during our free time. We really enjoyed the mix of organized outings and time to ourselves to explore on our own.
Review submitted 15 Mar 2018
Elizabeth DeMarco
Foodie or not, this is a trip for anyone who likes food a exotic places. I loved the cooking class in Oaxaca and look forward to trying some of those recipes that were generously shared by our chef. Aztec history permeates everything. Loved it.
Review submitted 15 Mar 2018
Stories from the kitchen
Latin American recipes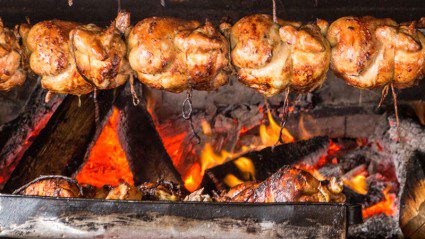 Jun 02, 2015
---
We asked Melbourne culinary legend Alejandro Saravi for something delicious, easy...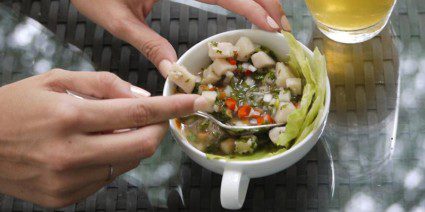 Nov 23, 2014
---
Peruvian cured fish, ceviche, is a delicious dish. Here's how to make it at home.