It'd be hard to find a continent with more fun and flavour packed into it – from bittersweet cocoa in Oaxaca to a heavenly dulce de leche in Buenos Aires, are a smorgasbord of surprises. We'll introduce you to Malbec winemakers in Mendoza and teach you the secrets of Peruvian ceviche. Que bueno. 
10% OFF 1000+ Trips
For a limited time, get 10% OFF your next adventure departing September 1 - February 28.
Terms & Conditions
Our food tours in the Americas
Reviews
Doug Dagrosa
Intrepid's Food Tours are a great way to see new countries and learn the culture through a common experience, love of Food and Drink!
Review submitted 16 Jul 2018
William Webber
This is the right tour if you want to immerse yourself in Peruvian culinary culture, history, and agro-systems, cook and eat things you've never tried before, and see some of the most amazing sites from Incan and other pre-Columbian civilizations.
Review submitted 12 Jul 2018
Cynthia Trujillo
Intrepid travel is the travel group you want to take to get a truly authentic experience of a country. Every travel detail is taken care of so that you can just ride along and enjoy the experience. The groups are small with excellent tour guides who immerse you in their country. These trips are educational and fun!
Review submitted 22 Jun 2018
Stories from the kitchen
Latin American recipes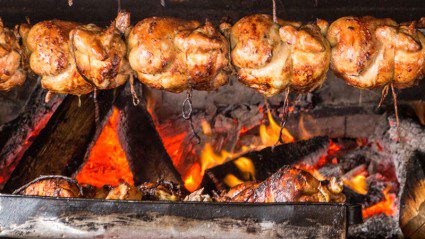 Jun 02, 2015
---
We asked Melbourne culinary legend Alejandro Saravi for something delicious, easy...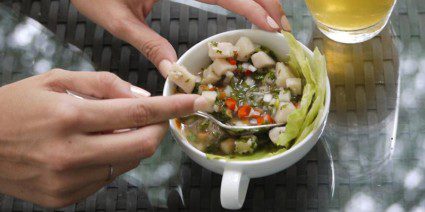 Nov 23, 2014
---
Peruvian cured fish, ceviche, is a delicious dish. Here's how to make it at home.