It's one of the great tragedies that the spice-filled splendour of Indian and Sri Lankan cuisine, which draws inspiration from dozens of ethnic subcultures and centuries of history, has been sold to the western world as simply 'One butter chicken, one lamb Rogan Josh and three garlic naan.' But not on this trip. Taste fresh paratha bread fried in ghee, tamarind chutney and vegetable pickle, onion bhaji from a Delhi street stall, home-cooked Rajasthan curry and real Sri Lankan tea, picked straight from the plantation. Butter chicken will never be the same again. 
Our food trips in India and Sri Lanka
Reviews
Colin Burgess
We worked out after a week that we were "travelling" not on "holiday". The itinerary is fairly intensive especially if you take the optional trips (Fish market, National park) but this is not a criticism and we felt that we made full and best use of our time in Sri Lanka and the chill out time at Mirissa beach towards the end of the trip was well timed. Highly recommended if you want to immerse yourself in the real Sri Lanka.
Review submitted 20 Feb 2018
Matthew Eaton
I recommend Intrepid's small group tours which allow a more personalised experience and an opportunity to meet local people.
Review submitted 19 Feb 2018
Robert Jones
An excellent trip which could hardly have fitted anything else in. A great way to understand and explore a country using the benefit of an experienced guide .
Review submitted 19 Feb 2018
Stories from the kitchen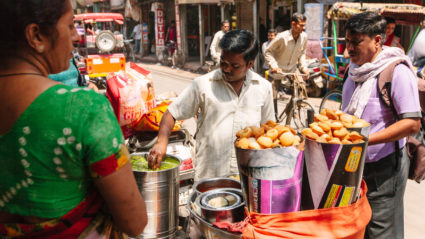 Jul 04, 2017
---
Beat the post-holiday blues by recreating your travels in your own kitchen.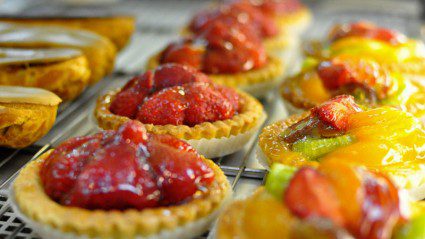 Mar 15, 2016
---
Food can take you places, according to science. And we agree.
India and Sri Lanka recipes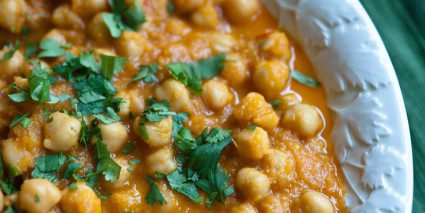 Mar 04, 2015
---
Chana Bhatura is one of northern India's favourite comfort foods. It's basically a...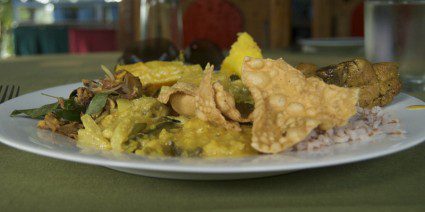 Nov 19, 2014
---
Rice and curry is the king of Sri Lankan cuisine. There's a slew of variations...