It's one of the great tragedies that the spice-filled splendour of Indian and Sri Lankan cuisine, which draws inspiration from dozens of ethnic subcultures and centuries of history, has been sold to the western world as simply 'One butter chicken, one lamb Rogan Josh and three garlic naan.' But not on this trip. Taste fresh paratha bread fried in ghee, tamarind chutney and vegetable pickle, onion bhaji from a Delhi street stall, home-cooked Rajasthan curry and real Sri Lankan tea, picked straight from the plantation. Butter chicken will never be the same again. 
15% OFF Cyber Sale
Cyber Sale on now! 15% OFF all trips* departing February 1 - September 30, 2018. Book by November 30th.
Terms & Conditions
Our food trips in India and Sri Lanka
Reviews
Jarmo Kääriäinen
An excellent tour for the food cultural life in key India locations .Best way to learn to know India
Review submitted 21 Nov 2017
sonia bradley
go with the flow on your trip, take every option activity you can do it all, one life and you may never go back to that country again. make the most of it.
Review submitted 19 Nov 2017
Denise Schlachter
I signed up for the Real Food Adventures North & South India. I loved every minute of my southern tour! Our Group Leader for the southern portion, Thilip, was enthusiastic, knowledgeable, and went out of his way to ensure we received the best experience possible. The itinerary provided us with the chance to experience southern India which is quite different from the northern food tour and gave us the opportunity to see a part of India that is different from what I experienced in the northern tour. I would highly recommend this trip and if you have the time, experience both the North & south. I don't think you'll regret it.
Review submitted 18 Nov 2017
Stories from the kitchen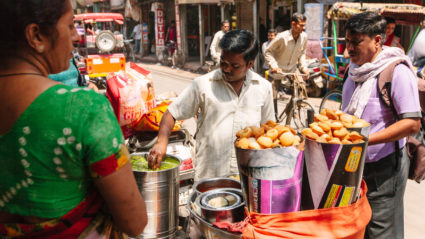 Jul 04, 2017
---
Beat the post-holiday blues by recreating your travels in your own kitchen.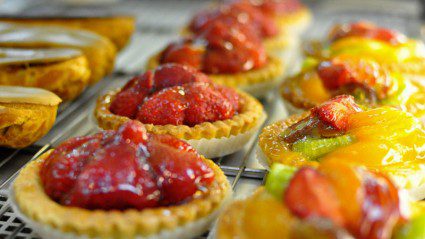 Mar 15, 2016
---
Food can take you places, according to science. And we agree.
India and Sri Lanka recipes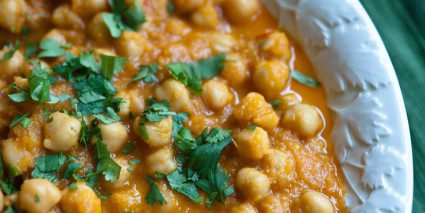 Mar 04, 2015
---
Chana Bhatura is one of northern India's favourite comfort foods. It's basically a...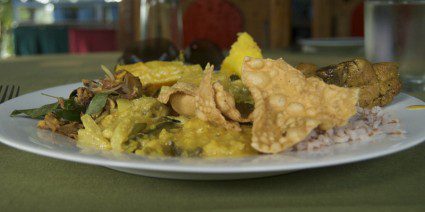 Nov 19, 2014
---
Rice and curry is the king of Sri Lankan cuisine. There's a slew of variations...