It's one of the great tragedies that the spice-filled splendour of Indian and Sri Lankan cuisine, which draws inspiration from dozens of ethnic subcultures and centuries of history, has been sold to the western world as simply 'One butter chicken, one lamb Rogan Josh and three garlic naan.' But not on this trip. Taste fresh paratha bread fried in ghee, tamarind chutney and vegetable pickle, onion bhaji from a Delhi street stall, home-cooked Rajasthan curry and real Sri Lankan tea, picked straight from the plantation. Butter chicken will never be the same again. 
Our food trips in India and Sri Lanka
Reviews
Elisabeth Schupina
Once we left the city, the Sri Lankan countryside was wonderful. The historical sites are amazing. The food adventure lived up to its reputation by providing the group with genuine cooking experiences and authentic food. The hotel accommodation was good with an awesome beachside hotel.
Review submitted 23 Jun 2018
Stephen Davies
Sri Lanka food tour was as stated. Lots of curries as expected, and delicious as well. Plenty of sightseeing also. Our Leader did an excellent job, so we had nothing to worry about except enjoy ourselves.
Review submitted 22 Jun 2018
Jennifer Lamberth
Sri Lanka is a beautiful place with friendly people. Visits to local families homes was a great experience to learn how Sri Lankan food is really made. Cave temple was the highlight of my trip, train ride had the best views. While in Kandy shop in the markets, best place to get souvenirs. While in Yala National park was able to see elephants, a bear, 2 leopards, variety of deer, water buffalo, crocodile & lots of birds, take your binoculars! Paradise beach in Marissa was my favorite location because the beach was fabulous. Trip was beyond expectations, a once in a lifetime experience, book!
Review submitted 22 Jun 2018
Stories from the kitchen
India and Sri Lanka recipes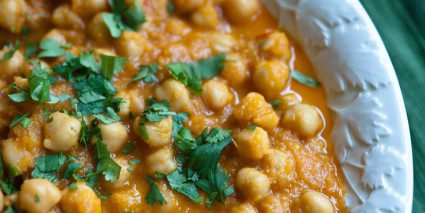 Mar 04, 2015
---
Chana Bhatura is one of northern India's favourite comfort foods. It's basically a...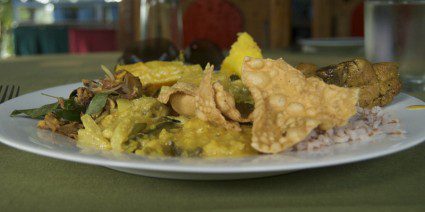 Nov 19, 2014
---
Rice and curry is the king of Sri Lankan cuisine. There's a slew of variations...