See the best of China when you travel from Beijing to Hong Kong and see all the iconic attractions in-between. Walk the Great Wall of China, learn kung fu from a local master, cruise down the mighty Yangzi and devour dumplings in Hong Kong. China is full of unforgettable experiences.  
Our Beijing to Hong Kong Tours
Beijing to Hong Kong Tours Reviews
Read more about travel in China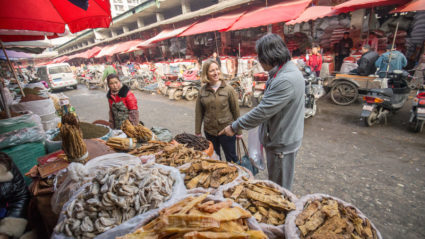 Oct 15, 2017
---
Reading Time: 5 minutes I found Chengdu astonishingly laid-back, which is...
Jan 21, 2018
---
Reading Time: 7 minutes Described by its own tourism board – and rightly so – as ...