When was the last time you took a really long trip? Just told the boss you need a few months, packed your bags and aimed for the horizon? True, it's not always so easy. But if you take the time, and find a way, the rewards are big. You don't just get to see a place, you get to live it. You can slow things down. Dig a little deeper. Lose yourself on a real adventure.
The thing is, long trips aren't just for millionaires and college kids trying to 'find themselves' anymore. It's for everyone. Even you. And it's easier than you think. Let us take the planning and research out of the equation. 
Where do you want to go first?
Different ways to do long trips
See a little of everything trips
Combining short and sweet trips is the perfect way to take the work out of planning your multi-country, multi-continent, globe-conquering trip of epic proportions without the hassle. So if you're looking for a dash of a Marrakech spice market with a giant bowl of Pho in Hanoi, a salsa dance in Rio with an elephant-spotting safari in Tanzania, we've got trips that will let you do just that. You can mix and match trips however you like. Flights between trips aren't included so you have unlimited flexibility in how you design your adventure.
One place at a time
If you don't plan on having a large part of your diet consist of airplane food and want to keep those long-haul flights to a minimum, why not immerse yourself into a country on one of our longest trips. You'll uncover the heart of a destination, find out what makes it tick, and learn in-depth about its history, culture and people. You might even pick up some of the language so you can say more than, "thank you" to your new local friends.
Set out on a mighty African adventure with Lonely Planet and Intrepid through Kenya,...
Planning a long trip
Trading in your "real" life and routines to travel the world is one part exciting, one part scary, and two parts liberating. And while dreaming of what your next couple of months will hold is almost as good as actually going, the planning process can be trickier than cracking the ficticious Da Vinci Code. Let us help you. Here are our pro tips on how to make long trips a breeze.
It's always a good idea to set and stick to a budget. Converting dollars to pesos, rupees, euros, riel and a dozen other currencies makes it tricky to keep track of the dinero you've actually spent. We recommend setting budgets per country visited and keeping track of those pesky expenses.
Choose your must-see's and you're nice-to-see's. Once you've mapped out the musts that you absoultely have to visit (as in you refuse to go home until you do), you can start to connect the dots and find a logical and affordable travel route.
Expect plans to change. Travel rarely goes 100% to plan, so expect and welcome the unexpected. Sometimes the best experiences are the ones you never planned on having. 
Mar 09, 2015
---
Tips for travelling better, cheaper, longer with Nomadic Matt.
How to pack for long trips
Long travel is all in the planning. But strangely, it's the opposite of what you think. Months on the road and you're probably thinking 'Dear God, I'll need a suitcase just for the underwear!' But really, when it comes to long vacations, less is more. Watch our ultimate packing guide on the right-hand link, or check out the tips below.
Pack for one week at a time. You only ever need enough clothes to last you a week. Depending on where you are, by that time you'll either a) have found a Laundromat, or b) be so far off the beaten track that no-one will care if you smell. Either way, you save on trunk space.
Roll, don't fold. It's counter intuitive, but you'll actually fit more in if you roll your clothes, rather than folding them. Make sure to use up all available space too – that means squashing socks and underwear into empty shoes.
Wear clothes that go together. Since you're packing smarter, not harder, pick clothes you know will already match. A few t-shirts that go with your jeans, and a neutral pair of shorts that goes with anything. Shoes for all climates (or at least as many climates as possible) and a pair of flip-flops. That's all you need.
Pack for the climate. Long travel means you might pass through different climactic zones. And that means layers are your friend. Lightweight, breathable fleece or woolen layers will block out the cold but not take up too much space in your pack. Leave the three different jackets at home. One waterproof option should do it.
Invest in a good suitcase, and stick to it. With long travel, you have to think ahead. You'll be tempted to buy souvenirs and things everywhere you go, but if you don't want to make your chiropractor rich, be ruthless. Don't accumulate stuff as you go. And invest in a good quality, lightweight suitcase and a lock.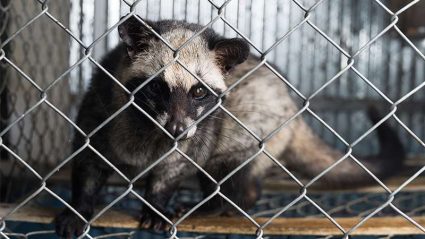 Apr 24, 2019
---
There's a whole lot more to this "poo coffee" than meets the eye.
Benefits of long trips