So, you've found yourself fantasising about silky white beaches, snow-crested mountains, or a distant and bustling metropolis. You're sick of following everyone else's global gallivanting on Instagram. It's time to get out there yourself – time for a holiday!
There's just one problem. Your bank account.
Take heart. You're reading this from the girl who funded a European holiday with coins and lint collected in a rusty money tin from a discount store. And if I can do it, so can you.
Here are nine money-saving hacks to get you to that dream destination – and get the most fun from your funds while you're on the road.
How to budget before your holiday
1. Automate saving deposits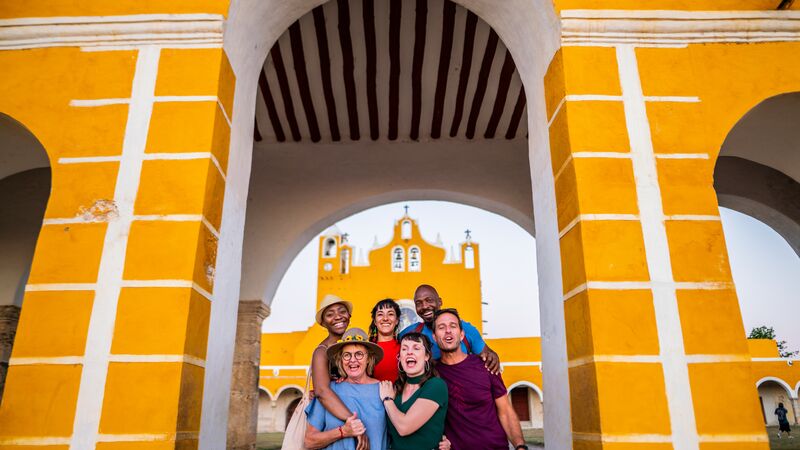 What's my favourite type of saving? The kind you don't have to think about.
Set up an account to siphon holiday savings away to. Then, schedule automatic transfers after pay day, so that your pot will grow without lifting a finger.
To level up, you can use automated savings apps like Chip (UK), Acorns (US) or Raiz (AUS), that 'round up' your card purchases and deposit the difference into a designated pot. It's like the digital version of my spare change tin… but with less lint.
(P.S if you haven't read these brutal-but-beneficial money-saving tips, you should check them out. I'll wait).
BY AUTOMATING YOUR SAVINGS, YOU COULD FIND YOURSELF ON AN INCREDIBLE ADVENTURE IN CENTRAL AMERICA! CHECK OUT OUR RANGE OF SMALL GROUP TOURS HERE
2. Be sneaky booking flights
Ever spied your airfares creeping up in price with every page refresh? It's like the company was reading your mind. Well, it kind of was.
Many flight operators adjust their prices based on your frequency of website visits and your location. Yep, it's sneaky. However, you can 'out sneak' the system by always using a private browser – or even better, a VPN – when hunting for flight deals.
RELATED: 12 COMMON (AND EXPENSIVE) TRAVEL MISTAKES – AND HOW TO AVOID THEM
3. Embrace staying in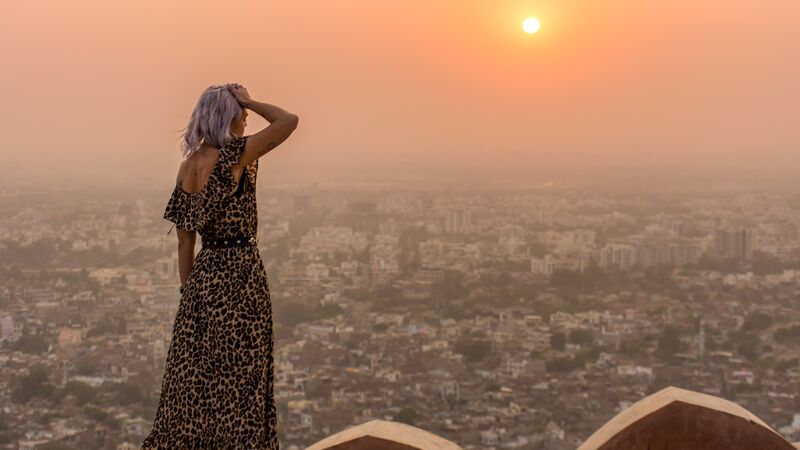 If you're guilty of spending half your pay check on socialising, it's time to make 'staying in' the new 'going out'.
Why not get excited for your trip by watching a movie filmed in that soon-to-visit destination, teaching yourself how to cook a local meal, or by watching YouTube tutorials to brush up those travel photography skills?
With a bit of creativity, there are ways to prepare for your trip and penny-pinch too. Win-win.
WATCH 'THE BEST EXOTIC MARIGOLD HOTEL', THEN ENJOY A COLOURFUL ADVENTURE THROUGH INDIA! EXPLORE OUR RANGE OF TOURS HERE
4. Sort out your finances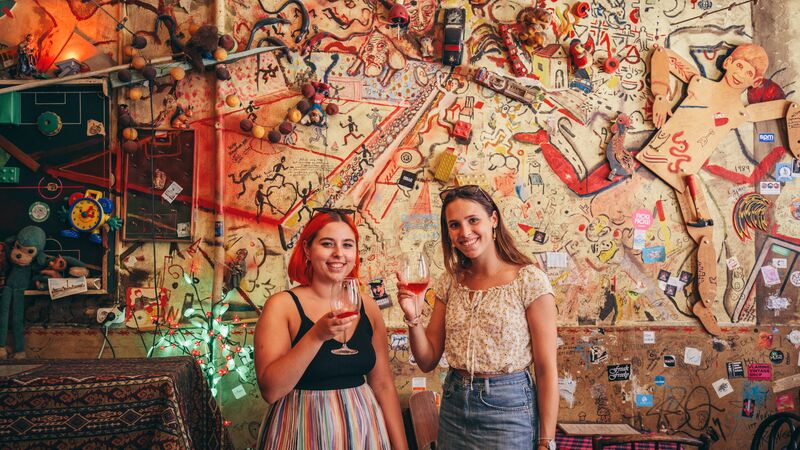 I cringe when I recall the money I haemorrhaged using the wrong bank card overseas. RIP savings.
Some homework now can save you from making the mistakes I did and blowing money on transfer, exchange and withdrawal fees abroad.
Always read the fine print for additional bank loading charges. And consider mobile-based banks, if they're available in your country; this was the best solution for me.
RELATED: 5 BUDGET DESTINATIONS IN EUROPE YOU WON'T WANT TO MISS
How to spend like a local on holiday
Hooray! Your noble saving efforts have landed you a holiday! Here's how you can spend less and experience more with that hard-earned cash.
5. Hit the streets to eat
From Moroccan chebakia to Czechian chlebíčky, you can't beat the streets for tasty budget bites.
Street food is often prepared by locals for locals, meaning you'll get authentic, affordable and finger-licking food for a fraction of what you'd drop in an overpriced tourist restaurant.
You can even stock up on some snacks for the road, or pack lunch to enjoy with tip #8.
RELATED: 20 DELICIOUS EXPERIENCES THAT SHOULD BE ON EVERY FOODIE'S BUCKET LIST
6. Check out free community events
Sometimes the best things in life are free. Many cities hold free events to celebrate the community that lives there – and to offer a glimpse of their culture to visitors.
From festivals to street parades, performances to national celebrations, make sure you check out the free cultural happenings during your visit.
I'll always remember being mesmerised by experimental rock in a chapel in Ljubljana, and by the 'whirling dervishes' in Konya as part of a heritage demonstration – moments sweetened by the fact they didn't cost a penny.
7. Wander like a 'Flâneur'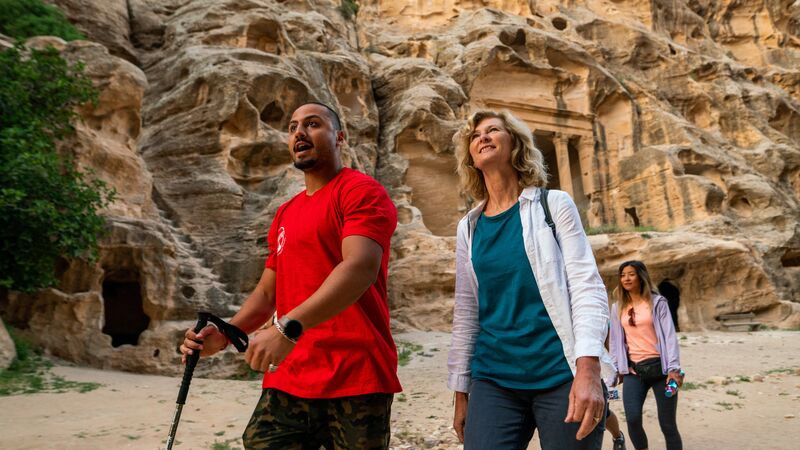 No, it's not the name of a dessert. 'Flâneur' means 'stroller' in French, and was the label given to 19th century, well-to-do gentlemen who had nothing better to do with their time than to wander the streets of Paris, observing.
You may not be rich, French or born in the 19th century, but still the best (and cheapest) way to get under the skin of a city is to explore on foot.
Go for an intentional wander to admire the architectural gems where you're staying, the character of different neighbourhoods, the street art and pubic monuments giving a glimpse of local history. Even pop into beautiful public buildings, like libraries.
For a more structured strolling, you could pinpoint places to visit on Google maps and download the area before you set off, or join a walking or bike tour of the destination you're visiting.
When I channel my inner 'flâneur', I like to amble through supermarkets. Nothing gives a more authentic picture of how a culture lives at home, eats and indulges than by seeing what stacks the shelves and fills shopping trolleys.
CONSIDER YOURSELF A FLÂNEUR? JOIN US ON A WALKING AND TREKKING TOUR! PERUSE OUR RANGE OF SMALL GROUP ADVENTURES HERE
8. Get nature in your veins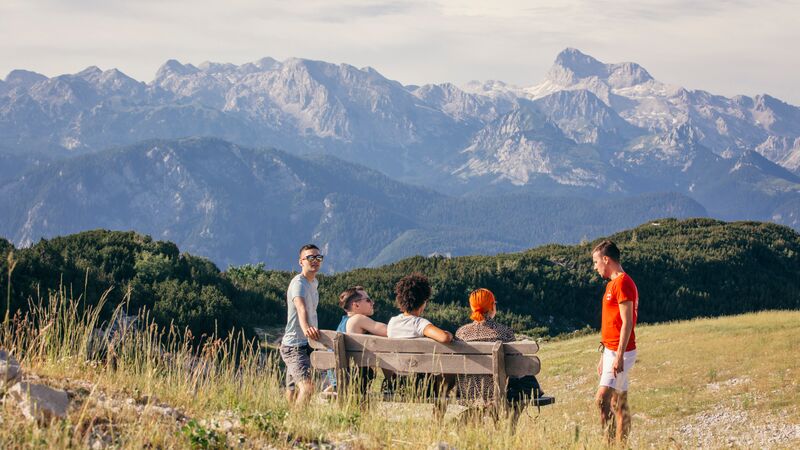 Spare your wallet and head off the beaten path, literally. Many destinations have beautiful walking trails for everyone to enjoy.
Whether you're more of the amble-around-a-lake or sweat-it-up-a-mountain sort, investigate the parks and nature reserves where you're staying to unwind without the tourist crowds.
Apps like Outdooractive and All Trails are useful for this, but I recommend asking a local where they'd head for fresh air on the weekend.
9. Change how you roll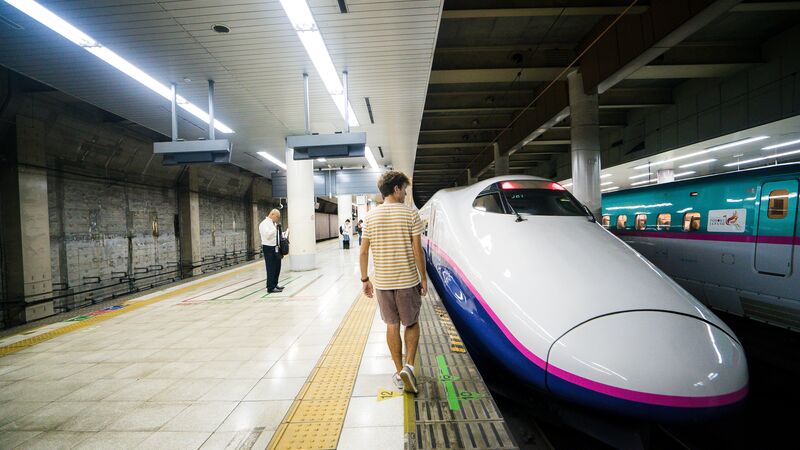 I believe I've never truly experienced a city until I've braved its public transport.
Jumping on the local bus or metro helps you sense the pulse of a city. You'll wind through neighbourhoods you never would have visited, rub shoulders with locals and overhear the hot goss of the town.
You can shake up your travel style even further by opting for a bike, scooter, even a pair of rollerblades. Most cities offer these for hire at affordable rates. You can stretch your legs, have a laugh, and see so much more than you would through an Uber window.
A great way to keep your budget in check on the road is to join a small group adventure.
Feeling inspired?