Travel mistakes can sometimes lead to spontaneous moments of exotic wonder. But mostly they just cost you money.
And the funny thing is, the really expensive mistakes are the ones you're not even aware of. You might be making them right now. Booking bad flights, incomplete research, eating the wrong food, following the Instagram crowd – there are 1001 tiny ways that you're probably losing precious travel dollars.
But we're here to help. Presenting our ultimate guide to common (and expensive) travel mistakes. Avoid these and you'll have more money for stir-fries and cold beer, which is what international travel is all about.
1. Eating in tourist areas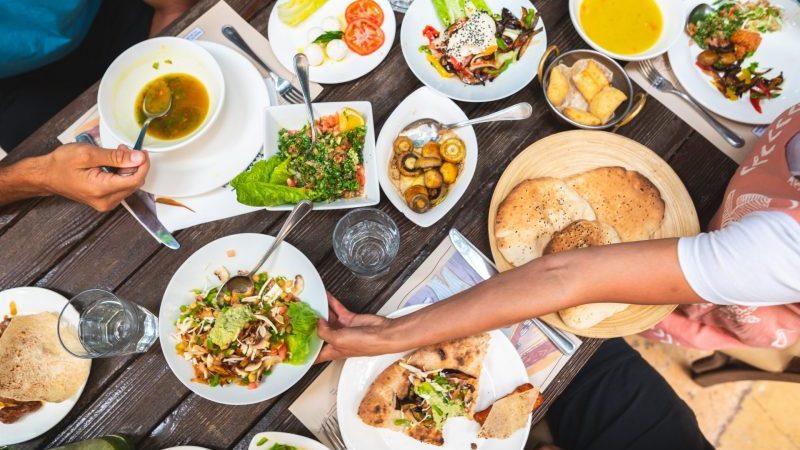 An obvious one, but you'd be amazed how many people forget this simple rule. Especially in Rome. If you see a big crowd of people who are obviously tourists, do not eat what they're eating. Not only is the food generally inauthentic, but tourist mark-ups are one of the few international travel constants. There's an excellent chance that you're being very gently gauged. As a rule of thumb, find the popular tourist spot, then walk in expanding circles until you reach a radius of five blocks. Congratulations! Now you're eating with the locals.
EXPLORE THE WORLD AND EAT LIKE A LOCAL ON A REAL FOOD ADVENTURE WITH INTREPID. CHECK OUT OUR RANGE OF TOURS HERE
2. Paying for water
Bottled water is bad for the environment, but also bad for your budget. Get a clip-on, re-usable bottle, attach it to your backpack, and re-fill at local water fountains (or your hotel). If you're travelling in an area where the drinking water is unsafe, invest in some filtration tablets or a Steripen. Here's a good guide, if you're unsure where to start.
RELATED: 5 WAYS TO AVOID BUYING BOTTLED WATER WHILE TRAVELLING
3. Flying instead of driving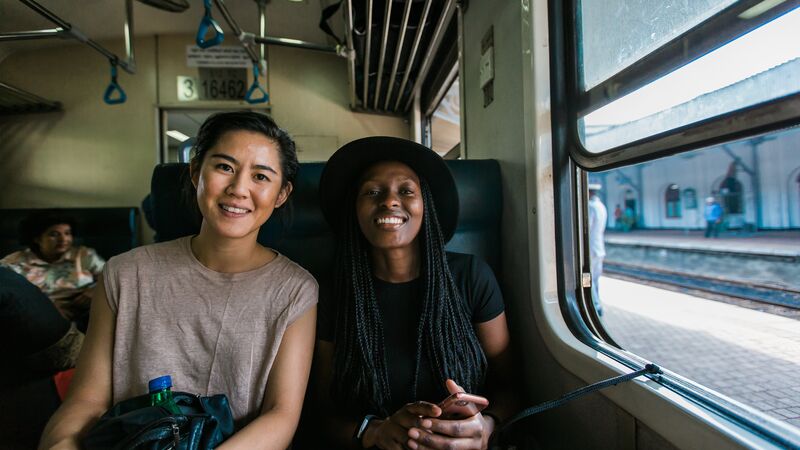 Flying is generally faster than ground travel (at least for any distance over, like, 50 metres). But it's not always cheaper. This obviously depends on your departure point, destination, and overall flight time, but you can save big dollars by hiring a car or catching an overnight bus or train instead. Websites like befrugal.com have built-in 'fly or drive' calculators, which add up petrol, insurance, luggage fees and so on. It's worth checking before you book.
SKIP INTERNAL FLIGHTS ALTOGETHER AND JOIN US ON AN ADVENTURE CRUISE! EXPLORE OUR RANGE OF SMALL SHIP CRUISES HERE
4. Booking the first flight deal you see
Bad research is probably the most expensive mistake travellers make. Even if you're booking through a travel agent, do your own research online. You'll be amazed how much you can save after a simple hour of browsing. There are dozens of comparison sites now, so there's really no excuse for paying top dollar for a flight. Some of our favourites include Flight Centre, Kayak and Skyscanner.
5. Travelling in peak season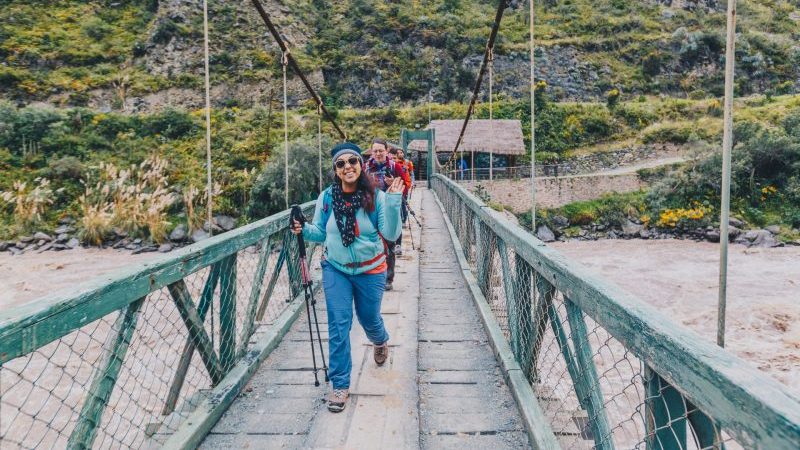 Everybody know it's wonderful to travel in summer. But that's the problem—everybody knows it. Travelling in peak season has many downsides (crowds being the big one), but travelling in a shoulder month is generally cheaper and quieter. Sometimes it means the odd rainy day, but that's a small price to pay for tourist-free beaches. Check out our seasonal guide for some good shoulder month destinations.
RELATED: WANT TO TRAVEL THE WORLD? THESE MONEY-SAVING TIPS SHOULD COME IN HANDY
6. Using an open browser for your bookings
A classic rookie mistake. Airlines, hotels and aggregate sites can easily use cookies to track the prices you've been quoted in the past. They can also tell how keen you are on a particular flight or destination. That means that when you're using an open browser, like Safari or Chrome, you're generally seeing slightly inflated prices, particularly if you've been researching regularly on that device. To beat the system, browse in an incognito window, or clear your browser cache before booking.
RELATED: 7 BUDGET DESTINATIONS THAT SHOULD BE ON YOUR 2019 BUCKET LIST
7. Checking your luggage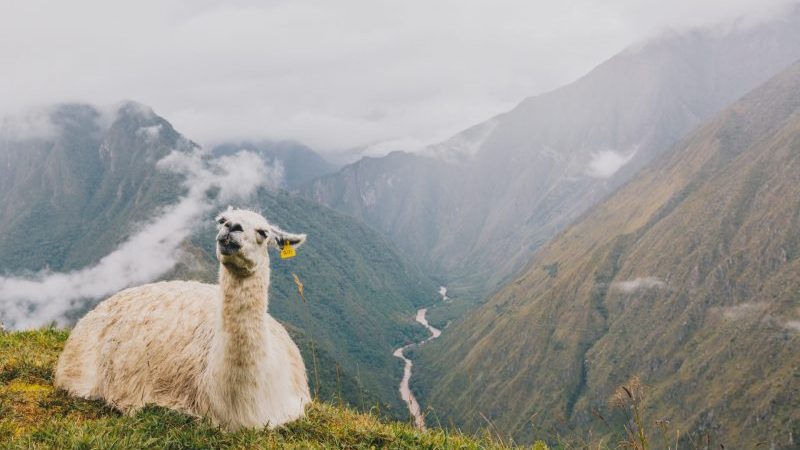 Checked luggage fees are frustrating. And some of them can be pretty expensive. An easy solution is to simply pack carry-on. Now this isn't going to work for a six-month jaunt through Europe, but you'd be surprised how little luggage you really need. I personally trekked the Himalayas and spent two weeks in Nepal wearing pretty much the same thing every day. Did I smell? Yes. Did I breeze past baggage pick-up and save money? Also yes. If you're worried about washing clothes, consider a portable travel washer, like the Srubba.
8. Booking flights on the wrong day
Booking cheap flights is more art than science. There's no guaranteed method that will beat the system every time, especially now that airlines use algorithmic pricing. But there are a couple of tips that you learn after a few years of international travel. The cheapest day to book flights is generally a Tuesday (due to low demand), although there has been some dispute about this. What is certain is that some airlines run sales on certain days of the week. In terms of saving flight money, perhaps the best tip is booking windows. Studies have shown you'll save the most money by booking between three weeks and three months of your departure date.
9. Drinking foreign booze
It's pretty simple. If you're in Japan, don't order a Heineken. Alcohol import taxes vary from country to country, but it's generally going to be way cheaper (and more delicious) to drink the local booze. Just look around the bar and order whatever the locals are ordering. And if you're travelling with Intrepid, your leader can give you some top tipple tips.
10. Ignore the language
Not learning a language is pretty lazy and discourteous, but it can also cost you money. A lot of destinations, like Delhi and Tenerife, have local rates and tourist rates. Walking up and speaking English very loudly will plant you firmly in the second group. Speaking a few words of the local language won't fool anybody, but at least you're trying. And if you're good enough, you might save the odd dollar too.
RELATED: 11 RESPONSIBLE TRAVEL TIPS FOR YOUR NEXT TRIP
11. Leave data roaming on
We've all been guilty of this one. There are basically three options when you use your mobile phone overseas. You can leave data roaming on, and pay an absolute fortune. You can disable data roaming, and spend you days hunting for free WiFi. Or you can buy a pre-paid SIM card when you land in-country. Generally, the third option is the best. It costs more than mooching café WiFi, but it gives you more flexibility. And you can generally find cheap SIM cards from newsagents or local stores.

12. Using currency exchange
If you can avoid it, don't exchange your money at a currency exchange booth. And certainly not the booths at the airport. It's like the candy bar at the movies: those booths know that you're stuck, and that they have the monopoly on currency exchanges, so their rates are almost always terrible. Most bank travel cards or travel credit cards will give you better rates than exchange booths, and you don't have to worry about losing that roll of 1000 baht notes.
Travelling on a small group adventure is also a great way to cut down on costs. You'll stay at locally owned accommodation, get around on local transport AND our expert local leaders will take you to tucked away restaurants (the ones the locals eat at) – so you'll get an awesome real life experience, without breaking the bank. Check out our range of tours now. 
Feeling inspired?