We sent Colby Holiday (@worldofawanderer), one of our favourite travel bloggers, on a Mexico Real Food Adventure. The stakes were pretty high – Colby actually lives in Mexico. Here's her guide to snacking, sipping and munching your way from Mexico City to Huatulco.
When we walked into the market, the smoke kind of consumed us. It was everywhere. The place is called Pasillo de Humo. Translation: Smoke Alley. It's this little alley off a market in Oaxaca, and there are vendors everywhere cooking different meats: carnitas, sausages, different types of pork and beef, fresh tasajo and cecina. We tried everything, of course, but the highlight was this little stall that has been women-owned and run for generations.
Karla, our Intrepid leader, said a good rule of thumb in Mexico is the three B's: Bueno (good), Bonito (pretty) and Barato (cheap). This place ticked them all.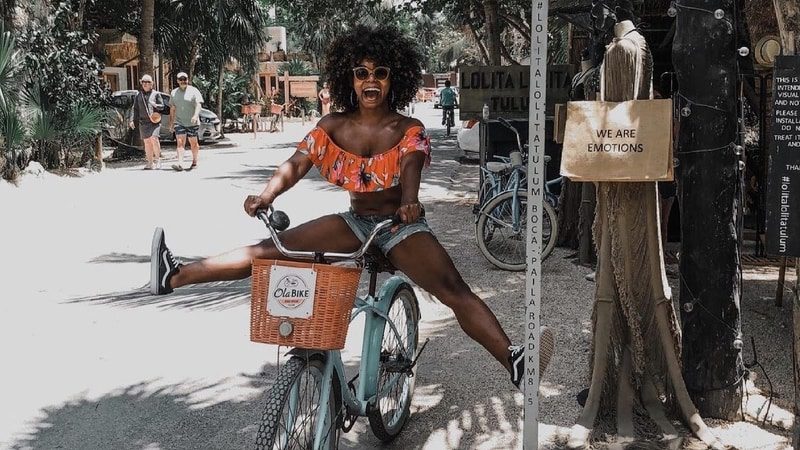 My Mexico food adventure was actually my third group tour. My previous one was a trip through Morocco with 50 people, which was a bit of a nightmare. I'd almost written off group tours, but this one was different. There were only seven of us, for a start, and Karla was amazing. She's Mexican, obviously, but she's also a chef! So she really knows good food. She took us to places we would never have found on our own, and even went off script a couple of times. "The itinerary recommends this restaurant," she'd say, "but I know a better taco place."
I was super excited about this tour, even though I've lived in Mexico for three years. Two of those years were during the pandemic, so there's still a lot I haven't explored. We hit up four different cities, and the best thing about Mexico is the diversity. Region to region, everything tastes different. Where I live, on the Yucatan, the food is totally unlike Mexico City. People rave about the capital, but they rarely talk about the food culture there! Honestly, I didn't have a bad meal while in Mexico City!
So let's talk menu. We had tacos, of course – you can't come to Mexico and not try the tacos. But the interesting thing was how different they all were. We had Al Pastor tacos from El Huequito in Mexico City. This spot is like the birthplace of Al Pastor tacos, and they served them without the traditional pineapple (a good move in my opinion – pineapple on tacos is like pineapple on pizza). We even ate tacos from someone selling them from a basket on the back of their bicycle!
Next you have the chalupas, which are nothing like the big, breaded tacos you get at Taco Bell in the States. I was totally surprised by this one. Mexican chalupas are thin tortillas, layered with green and red salsa, onions and shredded meat. They're spicy, but so, so good. We got them from a little cart off the side of the street in Puebla, before going to see a Lucha Libre wrestling match. The place is called Patty. It's said that you haven't been to Puebla if you haven't tried cemitas, an 'everything but the kitchen sink' sandwich. Patty sold these too, but the chalupas were definitely the best.
This was something I liked about the group food tour: everything is planned out for you, but you still get these little delicious, unexpected moments. You meet different people from all walks of life, but what connects you is travel and curiosity (and in this case, tacos).
It's also becoming more common to see solo Black female travelers, like me, which is great. When I struck out on my first trip to Germany 16 years ago, it was kind of unheard of. I'm from this little town called Rome, in Georgia, about an hour and a half north of Atlanta, and when I announced I wanted to explore the world it was kind of shocking to people. Where I come from, going to Atlanta is considered a 'journey'. And I wanted to go live in Germany for three months!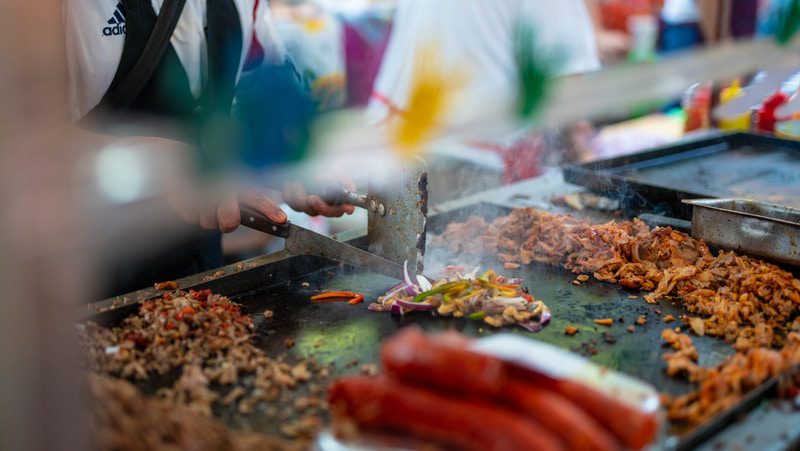 It's hard to step out of your comfort zone and explore the world. For whatever reason, people have apprehensions: they get scared, there's a language barrier to overcome. But the biggest thing is just to do it. Honestly, get out of your own way and decide that you're going. You don't have to start big. You don't have to fly across the world. You can start in your own backyard, or the city next door. Try simply going for dinner by yourself (I can definitely recommend the chalupas).
Colby's Top Mexico Food Experiences
Agauchile at Mercado San Juan in Mexico City
Grilled meats from Pasillo de Humo in Oaxaca City
Al Pastor tacos from El Huequito in Mexico City
Chalupas from Patty, a food stand outside Puebla's Lucha Libre arena
Pozole from La Casa de Toño in Mexico City
Hungry for more? Check out our Mexico Real Food Adventure!
Feeling inspired?