Not that you'll need convincing…
With steamy rainforests, powder-white beaches and lush waterfalls nestled in the jungle, Samoa is a paradise with a capital P. But if you think this South Pacific island country is your typical beach holiday destination, think again. You can totally sip cocktails in a resort if that's your vibe, but Samoa ticks all the boxes if you're looking for salt, sand and an extra splash of adventure.
Here are 10 reasons why you should grab your swimsuit, slap on some sunscreen and jet off to Samoa asap.
1. Explore beaches galore
From kilometres of talc-white sand and hidden bays sheltered by coral reefs to black sand shores littered with volcanic rock pools, there's no shortage of stunning beaches in Samoa. Whether you want to snorkel with giant clams, soak up the sun in solitude or float in bright blue lagoons, there's a beach with your name on it. Some top spots include Lefaga, Tafa Tafa and the gorgeous Lalomanu, often featured on many 'world's best beaches' lists.
2. Go beyond the beaches
As stunning as the beaches are, Samoa has so many other natural treasures to boast about. Plus, it's good to mix things up after lolling on the sand all day. The Samoan islands were formed thousands of years ago by epic volcanic activity, giving rise to diverse scenery that promises to wow you. Hike up coast-hugging peaks, explore eerie lava fields and tube caves, and weave through lush plantations filled with tropical fruit trees.
3. Take a dip in To Sua Trench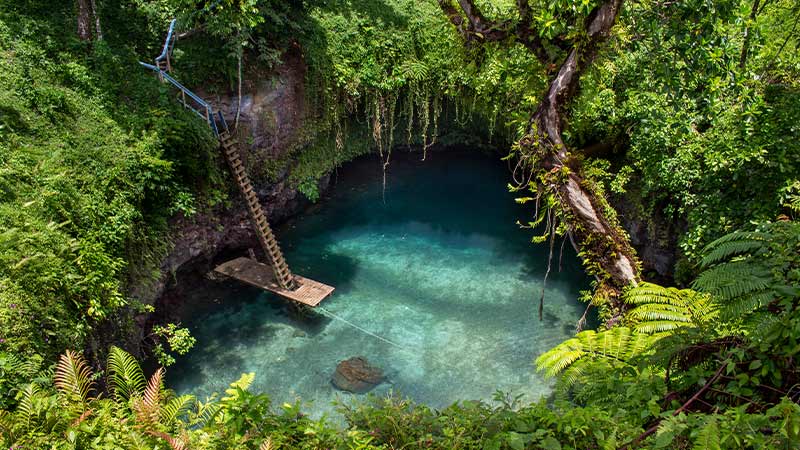 Now this is a place that makes a mockery of Instagram filters. There are plenty of spots to cool off in Samoa, but To Sua Trench takes the prize for the most beautiful. Surrounded by overhanging trees, this 30-metre-deep pool was formed during an ancient lava eruption and is filled with the clearest, bluest salt water you've ever seen. Climb down the wooden ladder, dive in and soak up the magic of this incredible waterhole.
4. Learn about Samoan culture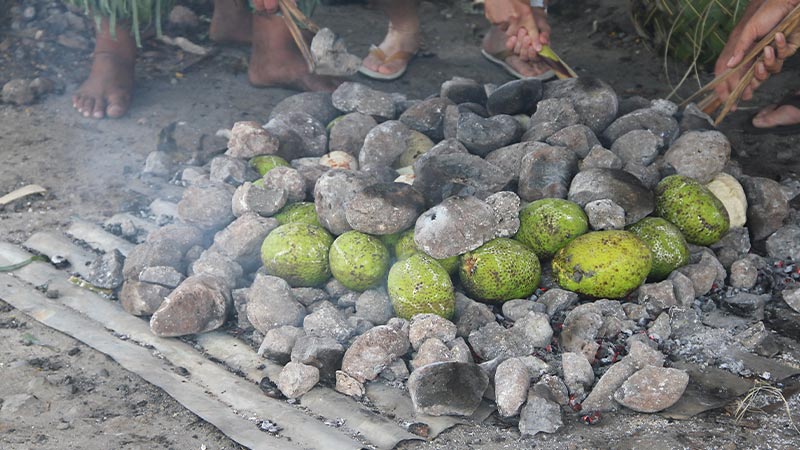 Samoan culture is one of the oldest in Polynesia, and it won't take long for you to fall in love with Fa'a Samoa (the Samoan way). There are many opportunities to get off the sun lounger and discover ancient Samoan customs and traditions, whether it's visiting a local village, mingling with the locals at a market or doing a traditional weaving, woodwork or siapo cloth painting workshop. Samoans are very proud of their culture and are more than happy to share it with travellers who are keen to learn.
JOIN INTREPID ON AN 8-DAY SAMOA ADVENTURE FOR LOCAL CULTURAL EXPERIENCES
5. Travel to an offbeat place
A quick look on Google Maps will show you that Samoa is about as remote as it gets. Unlike so many other tropical islands that have been affected by overtourism, it's also low on the tourist radar (for now, anyway!). Say goodbye to mega resorts and crowded beaches, and hello to undisturbed sunsets and getting to know the locals. You heard it here first!
6. Swim in gorgeous waterfalls
Picture this: you weave through the jungle to the sounds of tweeting birds before arriving at a hidden oasis flanked by natural springs and cascading waterfalls. Well, this is just a typical day in Samoa. Some of the most beautiful falls to check out include Afu Aau, Sopoaga and Togitogiga.
7. Eat delicious food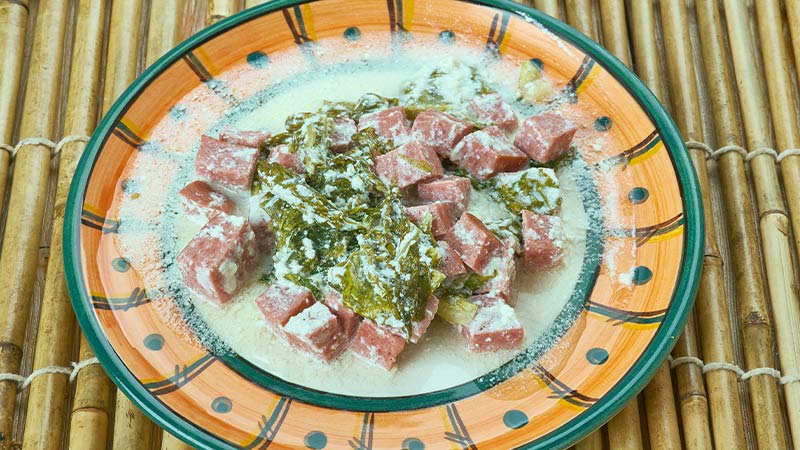 When you're bored of chasing waterfalls and bathing in lagoons (said no one ever), take a breather and fill your belly with some delicious Samoan food. Tuck into fresh seafood, try a rainbow of juicy tropical fruits or dig into classic Samoan dishes like palusami (taro leaves cooked in coconut milk). Oh, and don't forget to experience umu – the traditional Samoan way of cooking in an earth oven.
8. Party with the locals at a fiafia night
A fiafia night is a chance to celebrate Samoan heritage and culture. With a feast of local food, traditional singing and dancing, and a dazzling fa'ataupati (fire knife) performance, it's the perfect way to immerse yourself in Samoan culture and discover why Samoans are known as some of the warmest and most welcoming folk in the South Pacific.
9. Sleep right by the ocean
There are plenty of snazzy resorts in Samoa, but for an authentic experience make sure you stay in a fale – a traditional open-air villa perched right on the beachfront. Surely there's nothing better than falling asleep to the soothing sounds of waves, or rolling out of bed and jumping straight in the water.
10. Go to a unique festival
If you need one more reason to convince you, it's Samoa's festivals. Samoans know how to have a good time, and we guarantee their vibrant cultural festivals will give you a few extra travel stories to take home. Watch an ancient ceremonial battle dance at the Fire Knife Festival, celebrate the beauty of Samoan culture at the Teuila Festival, or swing your hips with a coconut (or mojito) in hand at the Samoa Jazz Festival.
So, what are you waiting for? Samoa is waiting for you to explore.
Discover Samoa and other paradise islands on a small group tour in the South Pacific.
f_products code="TESS,TESV,TESN" title=""]