Lazing on a beach, gazing in wonder at the deep blue sea. Strolling through narrow, cobbled streets, ones you've been dreaming of for months. Tucking in to a feast for dinner, fish so fresh it would've been caught that day…
Europe's islands offer all that, and so much more. There's nothing we love more than the small towns, coastal views, and endless scenic vistas they boast. Unfortunately, that's a pretty popular opinion of ours. And if you share it, you might want to read on. To ensure you can explore away from the summer crowds, we're shining a light on some of the continent's more overlooked island destinations.
You won't find Croatia's Hvar here. Neither will you find Greece's Corfu or Italy's Sardinia. But what you will find are a selection of stunning islands, worthy of acclaim, and just waiting to be discovered…
Syros, Greece
Mykonos and Santorini are gorgeous – we're certainly not denying that. But hit them up in July or August and you'll find out just how many people are intent on exploring their Greek island charms. Arrive at Syros, however, and you'll feel hearteningly like a local, probably because you'll be surrounded by them. This island is relatively rural, fairly traditional, and, accordingly, is full of whitewashed houses, farms, ancient ruins, and super cute villages.
Our recommendation: Explore Syros on Intrepid's 8-day 'Athens to Santorini' trip.
But that doesn't mean you'll be at a loss for things to do here. There are abandoned windmills to explore, remote tavernas to sample local specialties at, and so many archaelogical sites and crystal-clear water beaches that you have your work cut out for you. Upon arrival you might feel unsure of how to best enjoy this underrated Aegean gem, but hop on Intrepid's island tour and the local expertise is apparent. Hello, authentic (and included) meals on the island's rugged north!
READ MORE: 6 HOTTEST FOOD DESTINATIONS IN EUROPE FOR SUMMER 2017
Corsica, France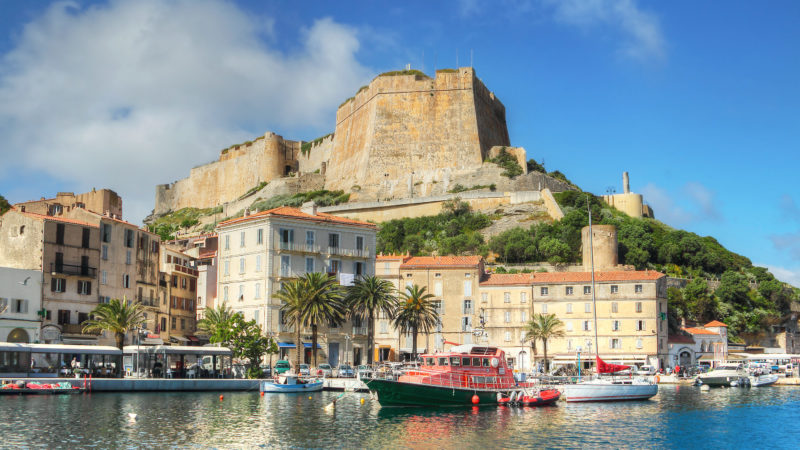 Corsica bears no resemblance to the classy vibes of Paris or the gritty charm of Marseilles. It's far, far away – both physically and culturally. The mountainous Mediterranean island is as diverse as it is underrated, a wonderland filled with charming coastal towns, beaches, forests and an identity quite unlike that found on the mainland. (The first photo in this article is of Corsica's beaches – too stunning!)
Our recommendation: See the best of Corsica (by boat) on this 8-day 'Sardinia & Corsica Sailing Adventure'.
One of the places that really is a must-visit is the ancient fortified city of Bonifacio. Full of picturesque streets and historic buildings, it really is Europe at its finest. It's best enjoyed leisurely: stroll through the harbor, people-watch at the glitzy marina, check out the beaches nearby, and eat as much as you can at one of the many traditional little restaurants dotted around.
READ MORE: 7 UNDERRATED CITIES YOU SHOULD VISIT IN EUROPE
Korčula, Croatia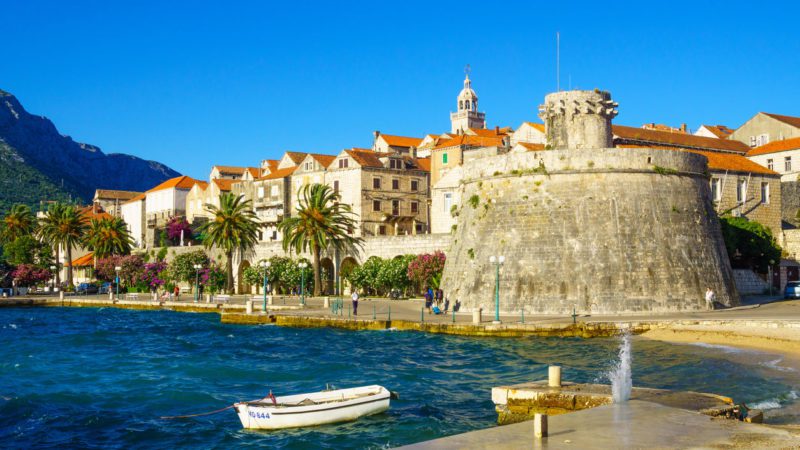 Ah, Croatia. So hot right now – and not just because the islands are a newly-crowned party hostpot, but also thanks to Dubrovnik's role as casual Game of Thrones filming location. There's almost too much to boast about in the Balkan gem that's filled with coastal cities, historic old towns, and intimidating amounts of super fresh seafood, but this summer the up-and-coming destination to check out is Korčula. It takes three or four hours to get there from scenic Dubrovnik, but it's well worth the trip.
Our recommendation: Explore Korčula Island on Intrepid's 8-day 'Explore Croatia' trip.
It's the sixth largest island in Croatia, but considering this, it just feels so old-school and removed from the crowds. And by this we mean that the small villages and tiny beaches aplenty are ripe for discovery. The wine is also something to watch – those dry whites won't drink themselves. Bonus: Intrepid's trips there give you a full-on authentic tour of the island, including local farm and family vineyard visits.
FOR MORE TRAVEL INSPO, GIVEAWAYS & COMPETITIONS, SUBSCRIBE TO INTREPID'S NEWSLETTER
Procida, Italy
The tiny island of Procida is the smallest island in the Bay of Naples, but surely one of the most breathtaking. It's one of those rare gems that really is untainted by mass tourism, and its pastel-hued houses won't fail to lift your spirits. Two spots you can't leave without visiting are the walled medieval town of Terra Murata and the charming port of Corricella. The pace is peaceful and you can see a lot if you travel on foot.
Our recommendation: Explore Procida (plus other gorgeous islands) on this 7-day 'Amalfi Coast Sailing Adventure'. 
Dining by the waterfront here is all the rage, and upon trying all the fresh produce, you'll see why. There aren't too many 'attractions' per se, but that really is part of the charm. Whether you come for a day trip or as the starting point on our week-long Amalfi sailing trip, it's a beautiful island that's worth a visit. When you're ready for a little more liveliness, head to Ischia – a much larger island nearby, known for its mineral-rich thermal waters and its beaches (hint: they're even better than the ones in Capri).
READ MORE: 5 BEST COUNTRIES IN EUROPE FOR SOLO TRAVEL
Saaremaa, Estonia
Estonia really is a lesser-discovered gem in Northern Europe. Formerly part of the Soviet Union, the small country has a lot to offer the intrepid traveler: a charmingly historic capital city (Tallinn), a ton of forests and lakes, and last but not least, over 1,500 islands. Of these islands, its Saaremaa that is the biggest, and perhaps the best.
Our recommendation: Check out Saaremaa (and so much more) on this 11-day adventure through Northern Poland and the Baltics.
Visiting this island is a little bit like traveling back in time. During the Soviet era it was off-limit to visitors (and even Estonians needed a permit to go there), meaning that it's quite the rural, peaceful spot. Filled with greenery, small lighthouses and windmills, and an assortment of tiny villages, it's both cute and genuinely interesting ( don't miss the Kaali meteorite crater field!). Our trip there offers an overnight stay in a local farmhouse with a home-cooked dinner, for one immensely authentic experience.
You don't want to miss out on these European gems. Don't delay – check out our range of small group adventures in Europe!
(Image credits from top to bottom: Intrepid Travel, iStock, Intrepid Travel, iStock, Intrepid Travel, iStock)
Feeling inspired?