Put together an awesome playlist, stock up on snacks, and hit the great open road on your way to some of Australia's most beloved destinations.
The east coast of Australia is a traveller's paradise with its internationally renowned beaches, centuries-old rainforests, and vibrant cities. Spanning 3,000km down the east side of Australia, a coastal road trip promises plenty of breathtaking landscapes and activities that will get your heart racing.
So you don't miss out on a single must-stop-at destination, we've put together a complete list of the most popular places to adventure through, from the bustling city of Melbourne to the trendy neighbourhood of Byron Bay and the tropical Port Douglas. Whether you visit them all or just pick out your favourites, you're bound to create a whole heap of memories you'll cherish forever. Happy road-trippin'!
1. Melbourne
While most east coast Australia road trips don't start in Melbourne, we thought it best to include it on this list because it's one of the most iconic cities in Australia and it's definitely worth a visit.
From its graffiti-ridden laneways, addictive café culture (Melbourne's known as the coffee capital of the country), historic shopping arcades, and world-class restaurants, this multi-cultural melting pot will delight your senses and ignite your imagination, proving to be the best spot to kick off your east coast adventure.
Whether you want to catch a game of footy at the iconic MCG (Melbourne Cricket Ground), walk beside the water along St Kilda Beach, view the city skyline from above at the Eureka Tower, or try out one of the hundreds of rooftop bars scattered throughout the city, Melbourne is bound to get you excited for what's to come.
RELATED: YOUR ULTIMATE GUIDE TO MELBOURNE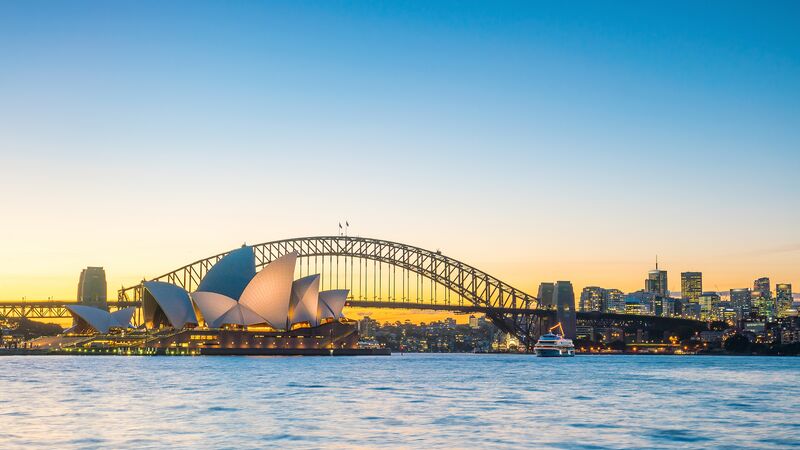 Another day, another famed Australian city to explore. Perhaps the most recognizable city thanks to its impressive Harbour Bridge and architecturally designed Opera House, Sydney will enchant you from the moment you set foot in its energy-filled city centre.
Whether you're a thrill seeker looking for an adrenaline hit (you can find it at the centrally located amusement park, Luna Park) or a foodie salivating at the thought of their next meal in one of Sydney's trendiest restaurants, a couple of days here is just what your east coast road trip needs.
If you've had enough of the swarming crowds and lively atmosphere and want to experience something a little lowkey, all you have to do is head to one of the city's many stunning beaches. From the super popular Bondi Beach and Manly Beach to the lesser visited but still insanely beautiful area of Cronulla, the city of Sydney offers travellers a diverse range of natural landscapes just waiting to be explored.
EXPLORE SYDNEY ON OUR SYDNEY TO BRISBANE ADVENTURE
3. Byron Bay
If you think you've been to the prettiest place in Australia, but you haven't stepped foot in Byron Bay then prepare to have your mind blown and your camera roll filled up. Known for its bohemian and relaxed vibe, this beach town remains firmly on travellers' bucket lists thanks to its abundance of spas, yoga retreats, plant-based cafes, and restaurants bursting with freshly caught seafood.
From hitting the surf in the early morning – check out one of Byron's quirky cafes for a delicious cold brew to properly wake you up – to hiking your way to the Cape Byron Lighthouse for an epic sunset you're guaranteed to be transfixed by, Byron Bay is one of those special destinations you simply have to visit. If not for the endlessly captivating landscape, then for the solace and relaxation you're sure to find walking its streets and sitting on its beaches.
VISIT BYRON BAY ON OUR EAST COAST ENCOMPASSED TOUR
The city of Brisbane may often get overlooked for its more laidback and tropical neighbours (such as Surfers Paradise and Noosa), but it's more than still worth a visit and has a different vibe to that of either Sydney or Melbourne.
There's plenty to do in Brisbane from basking in Queensland's good weather by taking a ferry over the gentle waters of the Brisbane River to setting up a picnic and marvelling at the colours that dance their way across the sky at sunset from some iconic Brisbane spots.
Whether you want to spend as much time as you can outdoors, like the idea of strolling through a gallery or two in the city centre or want to delight your tastebuds by dining on fresh produce at one of Brisbane's best restaurants, this friendly and excitement-filled city will set you up perfectly for the next leg of your east coast Australia road trip.
EXPLORE BRISBANE ON OUR BRISBANE TO THE DAINTREE DISCOVERY
5. Noosa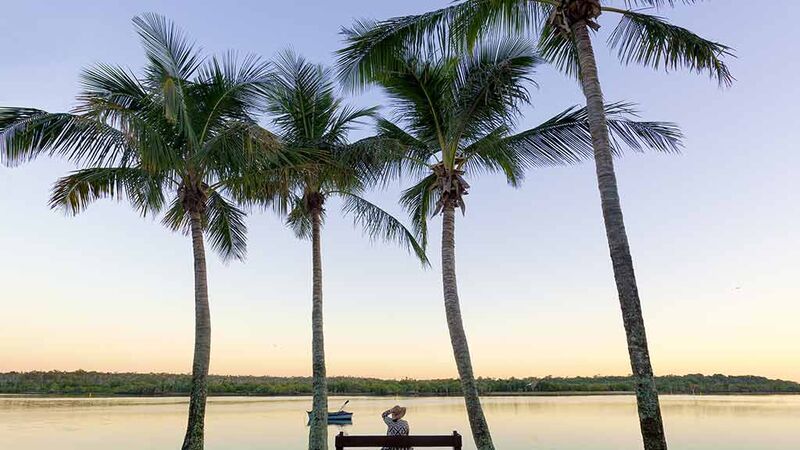 You may have visited multiple stylish beach towns in your travels, but you haven't stepped foot in one quite so captivating as Noosa. Often described as having as much star quality as any Hollywood A-lister or TikTok influencer, this tropical paradise isn't afraid to flaunt its naturally good looks and once you set sail along its stunning coastline or test out several trails in Noosa National Park, you'll understand why it deserves a spot on this list.
However, Noosa isn't all natural beauty and no substance with the seaside town boasting plenty to do including shopping in trendsetting boutiques, eating out at classic Noosa restaurants, and drinking it up at several bars heavy with electric atmospheres – all while enjoying the fantastically warm and sunny weather this memorable region is known for.
RELATED: DINE AT THESE NOOSA RESTAURANTS ON YOUR NEXT TRIP
6. Rockhampton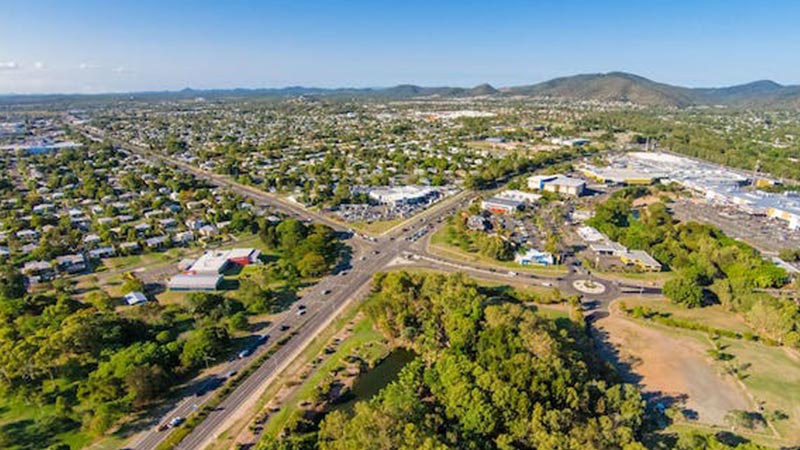 While Rockhampton may not instantly jump out at you as a must-travel-to destination, this unassuming yet naturally beautiful town adds the diversity your east coast adventure needs – after all, it can't be stunning seaside spots and stylish cities all the time, can it?
Packed full of cultural history and a welcoming environment you'll feel right at home in, Rockhampton offers fun activity after fun activity from wandering around its impressive art gallery and Heritage Village (a reproduction of the town in the 1850s-1950s) to relaxing on Great Keppel Island, this town's best-kept secret.
7. Townsville
You'd be forgiven for thinking your east coast Australia road trip can't get any better, but Townsville will quickly prove you wrong and have fun while doing it. Not only does this tropical town boast 320 sunny days every year (yes, you read that right), but its laidback vibe and relaxed feel, as well as its mesmerising natural landscapes, promises to be the perfect next stop on your adventure.
Nestled at the base of luscious mountains and surrounded by crystal-clear water you could easily get lost in; Townsville is one of the best spots to enjoy all that Mother Nature has to offer. Proving that she did her best work in this tropical destination, Townsville is full of secluded watering holes, cascading waterfalls, and easy-to-challenging hiking trails guaranteed to gift you with the most epic of views to keep you busy.
EXPLORE TOWNSVILLE ON OUR QUEENSLAND COAST & ISLANDS ADVENTURE
If there's a destination along the coast that knows how to have a good time, it's Airlie Beach. The beautiful Whitsunday Islands (where Airlie Beach is located) are breathtaking in themselves but this popular tropical spot is on another level.
Whether you feel like hopping on a jet ski and skimming along the crystal-clear water's surface, taking in the Coral Sea from above on a scenic flight, or embarking on a day tour to the Great Barrier Reef, Airlie Beach offers enough activities to keep you occupied for days.
If those options don't tickle your adventure-loving fancy, then you can also try your hand at sea kayaking, segway riding, or sail boating, and if you'd rather use your feet for exploring then strolling along the town's quaint and charming main street is another great way to pass the days in paradise.
VISIT THIS STUNNING SPOT ON OUR WHITSUNDAY ISLANDS EXPLORER
The next stop on your east coast Australia road trip is Cairns, a place where the weather's hot and the landscapes are even hotter. You'd be forgiven for thinking Cairns is just a jumping-off point for adventures to the Great Barrier Reef, but this tropical far north Queensland town has a lot more going for it with Fitzroy Island, Cape Tribulation and Mossman Gorge all spectacular highlights.
Definitely a bucket list destination you want to cross off, Cairns promises a plethora of natural wonders to explore and plenty of native animals to ooh and ahh over from the sleepy koala bear lazing in the region's eucalyptus trees to the colourful cassowary making its over way over the rainforest floor. Consider taking a ride on the Skyrail Rainforest Cableway or on the Kuranda Scenic Railway to marvel at the city from a different perspective.
RELATED: THE 5 EXPERIENCES YOU DON'T WANT TO MISS IN CAIRNS
10. Port Douglas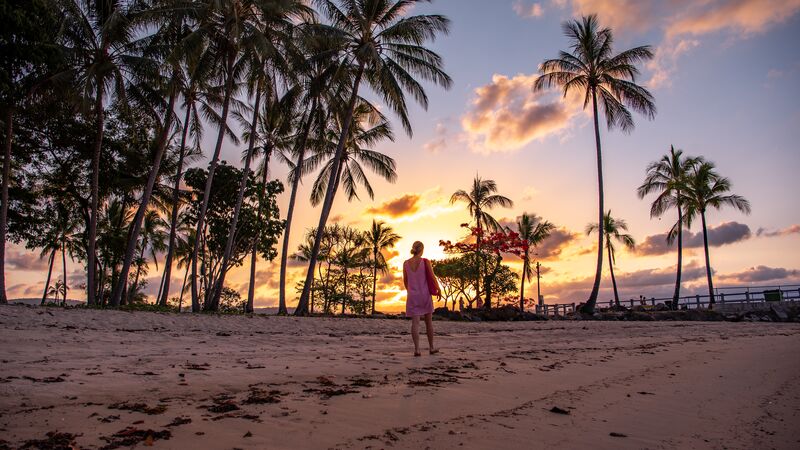 While this tropical holiday spot offers easy access to some of the world's most beloved natural wonders – the Daintree Rainforest and the Great Barrier Reef – it also makes for a perfect final road trip destination in its own right because of its undeniable beauty. Not only is Port Douglas known to have one of the best beaches in Australia (Four Mile Beach we're looking at you) but it's also filled with trendy restaurants all offering delicious meals featuring fresh, Queensland produce.
If that's not enough to convince you to end your adventure in this laidback town, you can also head out on a hiking tour through the rainforest, take a cruise along the river, catch sight of a massive crocodile (in a perfectly safe and supervised setting), or swim amongst brightly coloured fish and over uniquely shaped coral on a snorkelling trip you're going to remember forever.
What on earth are you waiting for?
BEGIN YOUR EAST COAST AUSTRALIA ROADTRIP ON ONE OF OUR TOURS
Feeling inspired?