Where do you begin when each item on the menu promises to satisfy your senses? 
As a travel photographer my lenses were already twitching at the items included on Intrepid's 14-day Jakarta to Ubud tour through Indonesia:  sacred smoking volcanoes, cycling through villages, temples constructed to represent the intricate layers of Buddhism, in a landscape sewn together like a patchwork quilt.
I knew little about Java, Indonesia's fourth largest island, before embarking on the trip, apart from the fact it was home to the nation's sprawling capital Jakarta.  But as soon as I got there, I was hooked.  Whether strolling through back street alleyways of Chinatown in Jakarta, swimming up river in a cool green canyon edged by dense jungle, or simply watching rice paddies flash by as I caught fast trains to new destinations, the island had much to offer.
RELATED: WHERE TO TRAVEL IN INDONESIA, ACCORDING TO AN INTREPID LEADER
One highlight was Mt Penanggungan; with its spiritual pull and languid landscape, I immediately fell into a state of complete relaxation. Seloliman Nature Reserve, perched on the mountain, is the type of place you arrive at and wish the allotted overnight stay could magically stretch into a week.
The guesthouse doubles as an education centre that teaches an environmentally friendly way of life, and guests are completely surrounded by nature.  Slopes dotted with footpaths lead to Hindu temples, hidden corners and a lush herb and vegetable garden.  Resident guides are available to take you on walks covering the extensive, well-kept grounds, where ancient ruins are scattered throughout the property. And the organic, open-air restaurant serves up a delicious daily buffet of home-grown fare, adding to the experience of staying in a back-to-nature eco-environment.  That night, as I drifted into a deep sleep in a comfortable cottage equipped with an outside rainwater bathroom, all I could hear was the occasional "ribbit" of frogs.
RELATED: 8 MUST-DOS IN UBUD, THE CULTURAL HEART OF BALI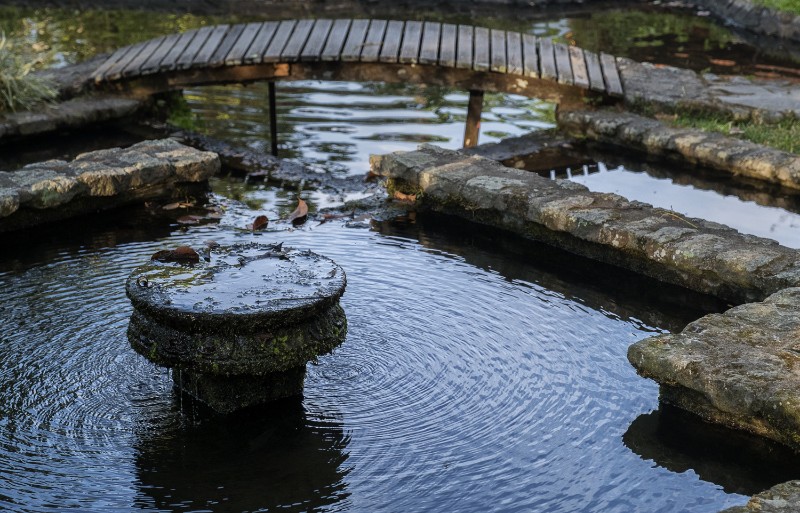 No alarm clock, no inner-city din, just the emotive, distant call to prayer woke me the following morning. I spent a couple of hours before the heat of the day, enjoying the solitude and photographing the reserve in the pre-dawn light before setting out with my knowledgeable guide, Maman Suryaman.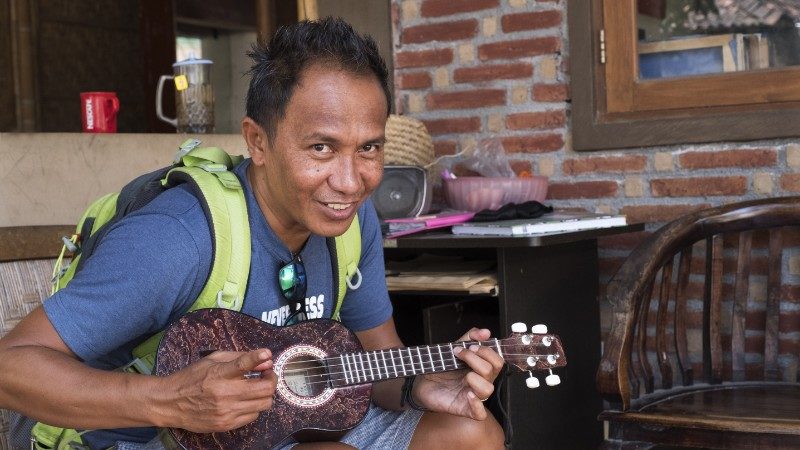 We followed streams through rice fields to visit a nearby village, Jolotundo, where I met one of life's real gems – the local barista.  In her basic kitchen, the wonderfully spirited 96-year-old woman pounds coffee beans every day with a simple mortar and pestle.  Well known for making the finest coffee, local workers visit her every day for their early morning caffeine fix.
SUBSCRIBE TO INTREPID'S NEWSLETTER FOR TRAVEL TIPS, COMPETITIONS, GIVEAWAYS & MORE
With interpretation through Maman, I sat and chatted with her – she couldn't understand why anyone would want to photograph her. I asked him to tell her that it's not often I meet someone and witness an inner strength that shines on the outside when life may not be so easy.
In a trip full of surprises and adventures, the quiet strength of this strong woman will be an inspiration and remain a firm menu favourite.
Explore Indonesia now on a small group adventure with Intrepid. View our range of trips here. 
All images by Lynn Gail.
Feeling inspired?