From the World's most liveable city to the Great Ocean Road along the South Coast of Australia, you'll see rugged cliffs, sleepy beach towns and rock formations jutting out of the rough seas. Head slightly inland and you'll stumble upon Victoria's lush green and mountainous Grampians (Gariwerd), including the stunning MacKenzie Falls. You can even head all the way along the coast to Perth if you like! 
Our Tours from Melbourne
Tours from Melbourne Reviews
Read more about travel in Australia
Nov 21, 2022
---
Together with our friends at Welcome to Country, we've compiled a list of some of...
Sep 04, 2022
---
We're looking at where to travel in May, a balmy, sunshine-in-a-bowl sort of month...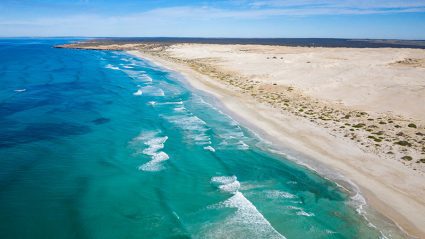 Feb 16, 2022
---
The Eyre Peninsula ticks all the boxes for an ocean-meets-outback adventure.