School holidays aren't just for the kids. Teachers deserve a break too. (And a discount.)
At the end of a long school semester there's nothing like some time away to feel rested and refreshed. But holidaying can often leave you more exhausted than rejuvenated. Flights to book, buses to catch, language barriers to break, maps to navigate... Plus term breaks can be a time where crowds and prices are on the increase unless you have someone experienced to negotiate them.
So for your next trip away, why not leave the hassles of your holiday in the hands of a business whose business is travel.
For over 25 years, Intrepid Travel has been designing and operating trips that take the logistical headaches out of overseas travel without sacrificing any of the adventure. By using public transport, staying in locally owned accommodation and employing passionate local leaders, we ensure our travellers get off the beaten track and really under the skin of a destination. And because all the arrangements have been made in advance, you won't find yourself spending precious travel hours haggling with taxi drivers or discovering that the museum you'd planned on visiting is closed on Sundays.
Spanning over 100 countries across the globe – from Mozambique to Mexico, Spain to Sri Lanka – our trips have a range of styles and themes, meaning there's a holiday for every budget, preferred travel style and interest. So whether it's French chateaux or the twisting trails of Patagonia you yearn for, we've got you covered. And with an average group size of 10 like-minded travellers, your adventure will not only be a social one, you will go to places other larger groups can't get to.
We also organise private departures, so chat to us if you're after a hassle-free private trip for your school.
Best of all, our special 10% Teacher Discount now makes getting away even easier. It's available year-round and on almost any land-based trip. Just think of it as our way of saying thanks for those geography lessons back in the day.
Our travel styles
Ways to book and booking services
We've tried to make it as easy as possible to book you very own Intrepid group tour. You can browse our home page, find a trip you like and click the big 'Book Now' button to do it all online, or give us a call to chat to an adventure specialist in real time: get advice on a particular trip, or just brainstorm ideas based on your timelines, budget and interests.  
Our booking team can also find the perfect flights to synch with your trip, lock in travel insurance and airport transfers, organise extra accommodation, visas and anything else you might need. One phone call and you could be on your way, leaving you more time for the important things: googling your destination at work, imagining yourself with a tan, and making your friends jealous on social media. 
Browse by destination
With more than 1,000 adventures in over 100 countries, we're now covering more of the globe than ever before – north to south, east to west. Mountains to the lowlands, cities to the seas. So whether it's the Arctic's apex or Antarctica's underside, Africa's wilds or Europe's elegance you seek – we're there. There to get you off the beaten track, behind the scenes and really in the thick of the destination that's calling you.
Browse by adventure
Latest blog posts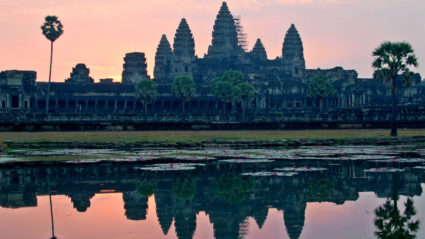 Apr 12, 2017
---
Even though it's a small country, Cambodia's history is rich and its sites unique....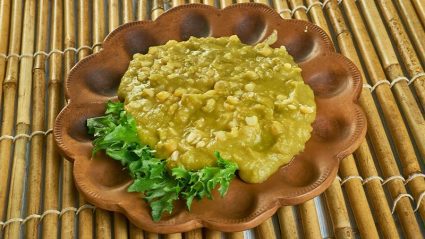 Feb 25, 2022
---
As Deborah Cater once wisely said, "You have to taste a culture to understand it."
Sep 23, 2021
---
Fancy a wee swally? Check out some of the cosiest and quirkiest pubs and bars in...

\

 
Need more inspiration?
Inspiration comes in many forms, mostly enewsletters and travel brochures.
Why wouldn't you sign up to hear from the well travelled bunch at Intrepid Travel? For the latest stories and offers, subscribe to our weekly enewsletter.
Our travel brochures for 2015 provide destination inspiration, each packed cover to cover with brand new trips, classic tours and intrepid adventures into the big unknown. View our brochures online or request your copy and we'll pop it in the post.