Spontaneity, it's the spice of life. It's spotting a long-lost friend on a beach in Trinidad, a narwhal surfacing beside your sea kayak in the Arctic Ocean, bonding with strangers over a Pisco Sour in Peru. But one thing that spontaneity shouldn't be is expensive. That's why we're rewarding the impulsive amongst you (the ones who don't even know the meaning of the word 'plan') with incredible offers on last minute departures.
If none of these real life experiences catch your eye (unlikely) or you need a little more time to plan your escape (more likely), check out our best-selling trips by destination below.
Top last minute deals
Best sellers by region
Africa
Tour through Johannesburg, Maun and Victoria Falls on this trip through South Africa,...
Roam the vast Serengeti National Park and Ngorongoro Crater, camp beside Lake Victoria...
Travel to South Africa, Botswana and Zimbabwe and uncover their natural wonders. From...
Asia
Australia & NZ
Soak up the laidback lifestyle on Australia's West Coast from Perth to Broome. From...
Set out on a camping safari through captivating Kakadu National Park. Experience the...
Central & South America
Discover Peru's sacred land of the Incas. Visit Lima, the Amazon, Cuzco, Puno, Lake...
Sun, fun, creatures and culture. This intoxicating adventure through the heart of...
Travel to Costa Rica and discover a tropical playground of immense natural beauty....
Europe & Middle East
North America
Best sellers by theme
Family
Food
Marine
See the best of the Cyclades Islands on this Greece sailing adventure. Take to the...
Tour the Thai islands on a sailing trip that mixes the popular beaches with discreet...
Explore the Caribbean on a British Virgin Islands sailing adventure. Sail, snorkel,...
Travel inspiration
Aug 31, 2017
---
Music is playing, people are walking and praying, and the atmosphere is festive...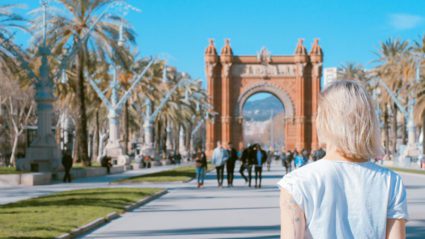 Aug 29, 2017
---
While much of Europe is welcoming and safe for LGBTQI travellers, here's a list of...