Austria
The home of classical composers and charming castles, Austria offers a fine mix of cultured cities, slow-paced towns and stunning mountain scenery.
Get closer to European masters of art and architecture, breathe in crisp, alpine air, savour sweet culinary treats in coffee houses or get adventurous and tackle the slopes - Austria is a destination for culture vultures, nature-enthusiasts, food lovers and thrill-seekers alike.
15% OFF Summer Holiday Sale
We're offering 15% OFF sunny adventures to Southeast Asia, Central America, the Caribbean and more. Hurry though, offer ends 30 April 2018 and applies to trips departing between 1 May and 31 August 2018.
Terms & Conditions
Our Austria trips
Articles on Austria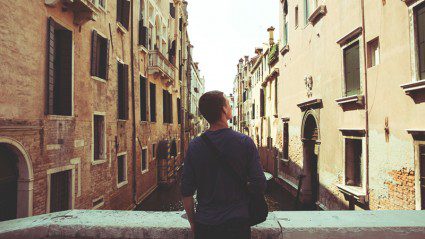 Austria travel highlights
Vienna
Admire impressive cathedrals and grand palaces while walking the streets of Vienna.
Innsbruck
Tyrol's capital also doubles as the ideal winter playground. Pick up some skis and head for the hills. When the snow clears up, the surrounding Alps are also great for hiking. 
Salzburg
Mozart's birthplace is a charming city lined with cobble stone streets, graceful domes and a spectacular clifftop fortress. Listen closely for the sound of music wafting from open windows.
Austria holiday information
Best time to visit Austria
Geography and environment
Austria travel FAQs
Responsible Travel
Intrepid is committed to travelling in a way that is respectful of local people, their culture, local economies and the environment. It's important to remember that what may be acceptable behaviour, dress and language in your own country, may not be appropriate in another. Please keep this in mind while travelling.
Top responsible travel tips for Austria
Be considerate of Austria's customs, traditions, religion and culture.
For environmental reasons, try to avoid buying bottled water. Instead, fill a reusable water bottle or canteen with filtered water.
Always dispose of litter thoughtfully, including cigarette butts.
Learn some local language and don't be afraid to use it - simple greetings will help break the ice.
Shop for locally made products. Supporting local artisans helps keep traditional crafts alive.
Refrain from supporting businesses that exploit or abuse endangered animals.
Please ask and receive permission before taking photos of people, including children.