I say 'Peru', you say 'Machu Picchu' – and for good reason. The jaw-dropping mountaintop Incan ruins are the most visited site in the country, and one of the most popular tourist attractions in the world.
But with news that Machu Picchu is getting so crowded that it needs to control its visitor numbers, it's probably time to branch out. Luckily, there are so many other reasons to visit this South American gem besides its most famous landmark.
Here are seven, to start you off:
1. The food (glorious food)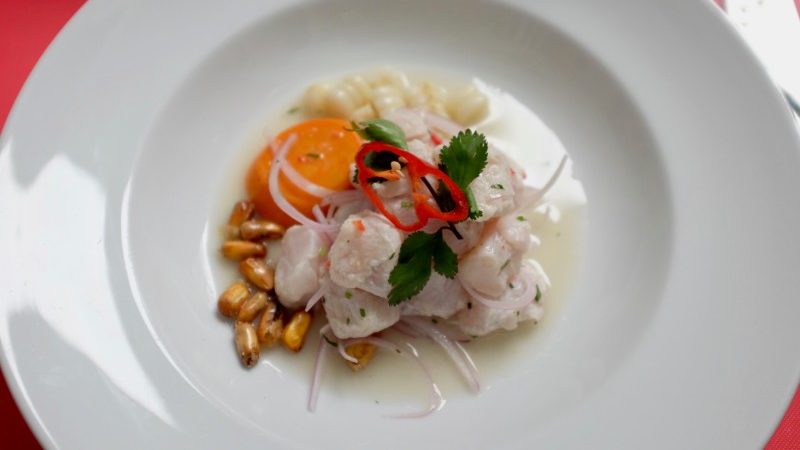 You'll hear it everywhere: Peru's undergoing a culinary renaissance. But the food's always been good – the rest of the world is just finally paying attention. With influences from its large migrant Chinese and Japanese communities, and a diverse range of fresh, native fruits and vegetables, Peruvian food deserves its current #trending status.
It's a paradise for eating enthusiasts: carb-lovers will be in heaven with over 4,000 varieties of native potatoes to try; you can down a delicious lucuma milkshake, made with a native fruit that tastes like maple; and be sure to order a 'lomo saltado' – a smoky, stir-fried Chinese-Peruvian beef dish, served with rice and potato chips – from any menu (it's on all of them).
For something fancy, the best of the best food can be sampled in its restless capital Lima, which is home to three of the world's top 50 restaurants – Central (#5), Maido (#8) and Astrid y Gaston (#33).
HERE'S THE ULTIMATE GUIDE TO EATING (AND DRINKING) IN LIMA
2. Hike to the one of the world's highest waterfalls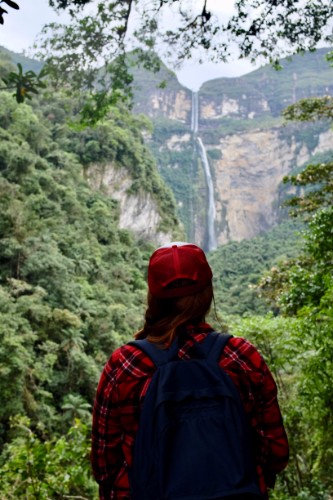 In Peru's lesser-visited north, you'll find the Chachapoyas region. This wild part of the country is called the High Amazon, where the jungle and mountains intersect, and oh boy, is she a beauty. The natural centrepiece of this isolated cloud forest is Gocta Falls, one of the world's tallest free-falling cascades, known to locals for centuries but only 'discovered' by a German explorer in 2005.
The waterfall can be seen from almost anywhere in the valley, but to appreciate its scale, you need to get a little closer. It's a steep hike down to the waterfall's base (and back up) from the nearby town of Cocachimba, so do as we did and hire a horse to take you past the half-way mark before completing the rest of the trek on foot. The scene at the bottom is nothing short of majestic, the decisive slice of the falls dropping over 700 metres into a cool, mossy valley. The most surprising part was how few tourists there were – for now, at least.
READ MORE: 10 FACTS YOU PROBABLY DON'T KNOW ABOUT PERU
3. Get your history nerd on in Kuélap
A visit to Chachapoyas isn't complete without visiting Peru's other magnificent mountaintop ruin, the abandoned city of Kuélap. The site, which archaeologists believe was an important religious and political centre, was built and occupied by the Chachapoya people from 800AD, making it centuries older than Machu Picchu. There's evidence that the Incas invaded, before the Spanish Conquest led to its abandonment.
The fascinating history is best explained by a local guide. Ours, Jose Rijoberto, showed us ancient calendars, temples, and skeletons hidden in holes in the wall. Kuélap rests on a dizzyingly high ridge, and is serviced by Peru's first cable car, which opened earlier this year. This feat of engineering turns what was once a two-hour-plus hour drive into a 25 minute glide across a picturesque valley and up a (very) steep mountainside. If, like me, heights aren't your thing, just close your eyes and remember that the pearl-clutching, mouth-drying ride is worth the reward, and the views.
READ MORE ABOUT KUELAP AND THE 'NEW MACHU PICCHU' 
4. An Instagrammable sanctuary
In Peru's southern region, its second largest city, Arequipa, is ripe for exploration. Flanked by three soaring volcanoes, and with most of the city centre built from white volcanic rock, Arequipa inches out Cusco to claim the title of Peru's most attractive city.
The whole place is a feast for the eyes, but if you're after something particularly photogenic, carve out a few hours for the Santa Catalina Monastery. This 'city-within-a-city' is a destination in its own right. The sizeable 16th-century structure, once home to 450 nuns and still home to about 20, is known for its vividly painted walls in contrasting shades of burnt orange and cobalt blue. Be sure to employ a local guide so you can fully grasp the monastery's storied history.
READ MORE: A GUIDE TO AREQUIPA, PERU'S MOST UNDERRATED CITY
5. Llamas, alpacas and vicuñas, oh my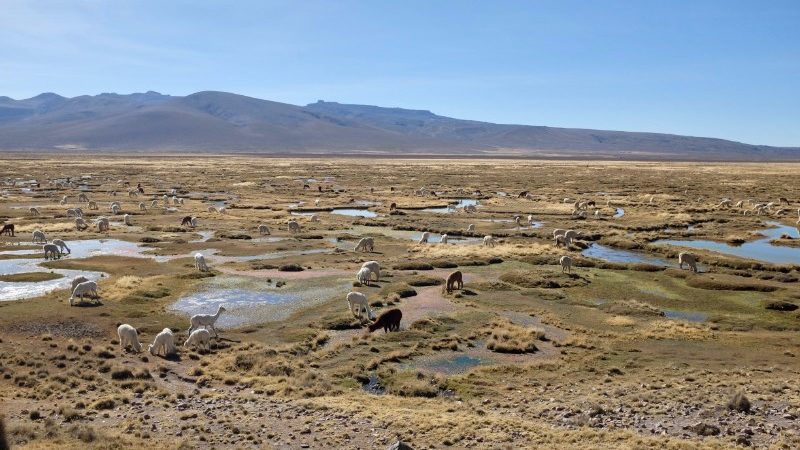 Spying your first camelid in Peru evokes the emotions of New Year's Eve. Whether it's a large and heavy llama, its smaller cousin the alpaca, or the even smaller, wild vicuña, the sweet-looking and social animals are a vital part of life in the Andes, providing wool, meat, hauling strength, and spirituality for their guardians. Peruvian camelids are common, but one of the best places for spotting them is on the otherworldly, high-altitude stretch of road between Arequipa and the Colca Canyon…
READ MORE: EVERYTHING YOU NEED TO KNOW ABOUT TREKKING COLCA CANYON
6. An even grander canyon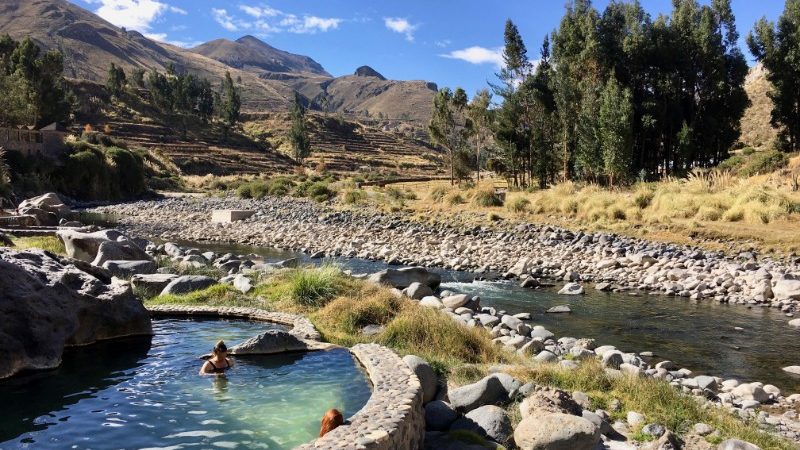 … Speaking of the Colca Canyon, did you know this fissure in the earth is twice as deep as Arizona's Grand Canyon? With nearby active volcanoes, massive condors soaring overhead, traditional villages, epic treks, and rows of neat Incan terraces, it's just as worthy of a spot on your bucket list. After a day of adventuring, you can soothe your aches in one of the many hot springs dotted around the canyon, a result of the area's seismic activity. The lush Colca Lodge, in a sheltered pocket beside the Colca River, has picture-perfect thermal baths on-site.
CHECK OUT INTREPID'S RANGE OF SMALL GROUP ADVENTURES IN PERU
7. The textiles
Make sure you leave a significant amount of space in your suitcase. Peru's craft and textile industries make it near impossible to go home empty handed. From colourful, hand-dyed cushion covers to carefully woven quilts, Peruvian artists draw on thousands of years of traditional fibrework to create intricate, irresistible goods.
Along with the textiles, pick up some Peruvian chocolate, a bottle of the national drink, Pisco, and some alpaca-wool scarves, and you'll be your friends' favourite person when you return home – no matter how incessantly you speak about your dreamy holiday.
Explore Peru's lesser-known gems on an Intrepid adventure in Northern Peru. 
—
All images C/O Taryn Stenvei.
Feeling inspired?