It's no secret that Thailand has some of the world's most beautiful tropical islands. And it's the Gulf Islands, just south of Bangkok, that are all the rage right now (think Ko Samui and Ko Pha-Ngan). However, one of these Gulf Islands slips under the radar far too often. It's called Ko Tao, is nicknamed "Turtle Island", and is truly worth checking out.
It's only over the last few decades that tourists have really started visited its shores. Historically, it was scarcely even seen, if not for the odd fisherman seeking shelter from storms. In the 1930s, before being recognised for the island paradise that it is, it was home to only a political prison (poor inmates!). Today, it has over just 1300 local residents, who are most definitely outnumbered by beach-loving visitors.
Here's some reasons why a visit to the Gulf of Thailand is incomplete without at least a short visit to Ko Tao:
Ko Tao: a diver's delight
What brought me to Ko Tao was my desire to do both my Open Water and Advanced Open Water certification. Thailand is known to offer some of the cheapest PADI courses on the planet and over the years, Ko Tao has built a reputation in the diving world for being one of the best spots to take the plunge.
Ko Tao's reefs sure didn't disappoint and I was left stunned on every single dive I did. Amateurs and aficionados alike come to the island in search of some of the world's most colourful marine life, and the crystal clear waters are perfect for exploring it. Here, there's fish aplenty, plus the chance of seeing timid reef sharks among mesmerising coral formations.
SUBSCRIBE TO OUR NEWSLETTER FOR TRAVEL INSPO, GIVEAWAYS & MORE
The island also offers easy access to its tiny little friend, Nang Yuan Island, which is actually a man-made diving resort. Whether you're a diver or not, it's a total must-see, even if you just want to snorkel (you'll see schools of parrotfish!). Nang Yuan Island sits only about half a kilometer from Ko Tao's shoreline and also boasts a short hike up to a viewpoint, beaches to relax on, and boats to chill out on.
One tip: Don't bring plastic bottles with you, as these are not allowed on the island. The island has strict rules to ensure that it stays environmentally protected for the millions of travellers who come to see it every year.
VISIT KO TAO ON THIS EPIC TRIP THROUGH CAMBODIA AND THAILAND
What to do in Ko Tao
With quiet laid-back beaches on the southeast tip of the island, romantic coves in the north (like Mango Bay), and Sairee Beach's non-stop parties on the west side, Ko Tao has it all. And because it's the smallest of the islands, it's easy to get around.
I stayed at the southern tip of Ko Tao – in Chalok Bay – which was relatively quiet, and had a very laid back neighbourly feel. The first thing that gave me this impression was that it was customary to walk around barefoot, or at the very least, leave your flip flops at the door of every shop or restaurant before coming inside. It made it feel like every establishment was just an extension of someone's home, where I was a welcomed guest.
There were also some incredible beaches that I could reach by foot within 30 minutes, and two memorable snorkeling spots: Freedom Beach and Shark Bay (though I didn't see sharks there!) The locals rent out snorkels along the path to each beach (you can barter for a lower price of about 50 baht for the day), though if you plan on doing a lot of snorkelling, I suggest you buy your own set.
RELATED: WHY KRABI, THAILAND SHOULD BE ON YOUR RADAR
Thai food is fantastic everywhere you go in Thailand, though the island is as much as three times more expensive than mainland cities (unsurprising, considering its location). For when you've eaten and you feel like drinking, Ko Tao also offers a small but lively nightlife scene: dancing, beach bars and more.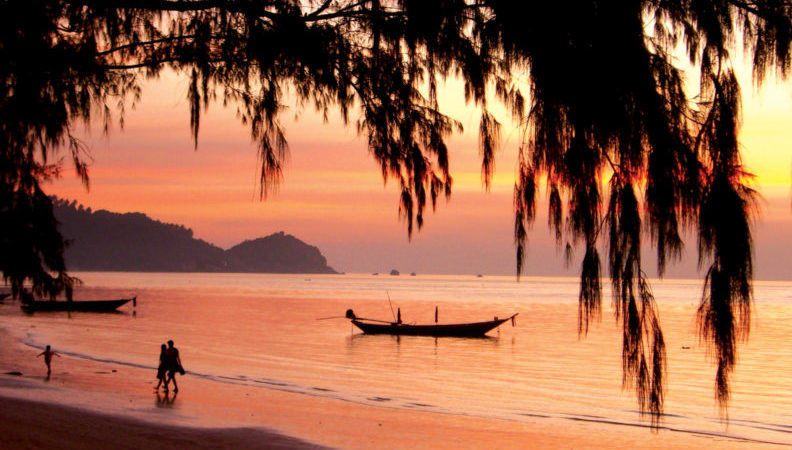 If you travel with Intrepid to Ko Tao (see this and this trip) there's a ton of optional activities on offer. Think Thai cooking classes, aromatherapy sessions or local spa visits. And that's just for starters…
Getting around Ko Tao
Many people opt to rent a scooter or a car as taxis are quite costly – running as much as 700 baht from one end of the island to the other. Scooters are easy to come by and you can rent them anywhere without pre-booking. Most places will give you a chance to try one out before you sign anything, too, so make sure you're comfortable – and safe.
(A note about safety: scootering around Ko Tao is not for the completely inexperienced. Many of the must-see spots on the island are accessible only by unpaved, steep roads, making for tough driving conditions.)
But back to the fun stuff, Ko Tao is an island you don't want to miss out on. Though famous for its spectacular coral reefs, it's safe to say that a trip there offers so much more…
Tempted to visit the always-beautiful Kingdom of Thailand? Check out our range of small group adventures there.

(Image credits from top to bottom: Intrepid Travel, iStock x4, Intrepid Travel)
Feeling inspired?