From digging for dinosaurs to mushing with sled dogs, these summer activities are fun for the whole family.
If you're looking for a family adventure that's a bit closer to home this summer, we've got a few ideas that will help you make the most of the USA's incredible national parks system.
Individual permits for national parks tend to sell out quickly and early in the season, making it difficult to plan a family trip to the parks on your own. However, on our US family tours, we're fortunate to have access to many of the parks that sell out, including Yellowstone in Wyoming, Zion in Utah and Kenai Fjords in Alaska.
Inspired to go? Here are some of the epic experiences you can have.
Sleep in a wagon on a Wild West ranch
Imagine waking up to the warmth of the sun and the sounds of birds singing outside your… wagon? Yep, in Zion National Park, you can do just that, with a ranch stay that features cabins, camping and conestoga wagons. Covered wagons were originally used by travelling pioneers in the 19th century, but these aren't the wagons of the past. Instead, they've been converted into cozy family accommodations.
But of course, you can't stay in your wagon all day, and you probably wouldn't want to anyways, with stunning gorges, tumbling waterfalls, emerald pools and towering hoodoos (thin rock spires) all nearby. And on our Zion Family Ranch Stay, you can do just that, with your nights in cosy cabins and wagons and your days spent exploring the spectacular beauty of Zion.
See Yellowstone's technicolor rainbow
If you've ever seen photos of Yellowstone National Park's mesmerizing Grand Prismatic Spring, you know it's the kind of site that needs to be seen to be believed. (And in fact, when settler Europeans first heard of "the place where hell bubbled up", they thought it was a myth.)
This massive pool is 370 feet across and 160 feet deep, making it the largest spring in the US and the third largest in the world. But it's not just the size that fascinates everyone who visits — it's the bright, otherworldly colors that form a rainbow rim around it.
There's a scientific reason for this technicolor dream: heat-loving microorganisms that live along the edges alter the color of the water, shifting it from bright orange to deep green. At the centre, which is pool's hottest point, the water is a vivid blue — and completely void of life.
Want to see this wonder of science in real life? You can on our Yellowstone and Grand Teton Family Holiday.
Mush with Alaskan sled dogs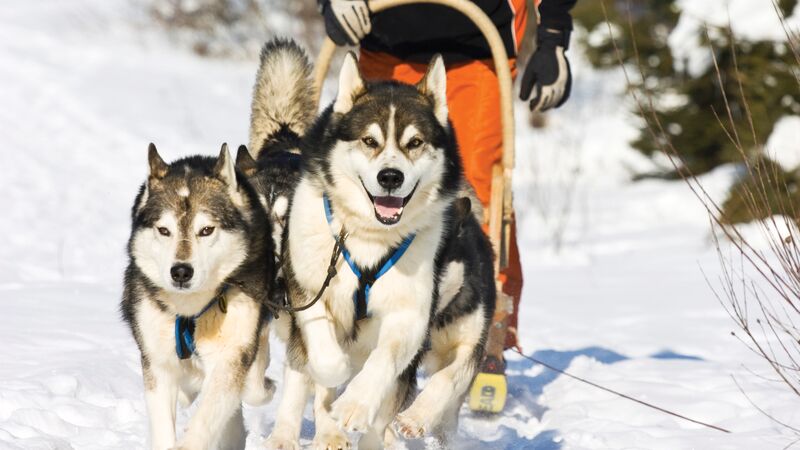 Even in summer, dog sledding is a staple in Alaska. Not only is it a long-standing tradition — the practice of using dogs to transport goods and people goes back over 1000 years, to the First Nations people of northern North America — but it's also Alaska's official sport!
For some true northern exposure, take a ride — or as the sledders call it, 'mush' — through the Alaskan wilderness with a team of sled dogs. On our Alaska Summer Family Holiday, you'll learn how to train and steer the dogs as you ride to the base of Resurrection Mountain and along Box Canyon Creek. Back at the kennel, see the facilities for your furry friends and learn how they're (ethically and responsibly) cared for, and perhaps even meet some adorable husky puppies! 
Walk where the dinosaurs roamed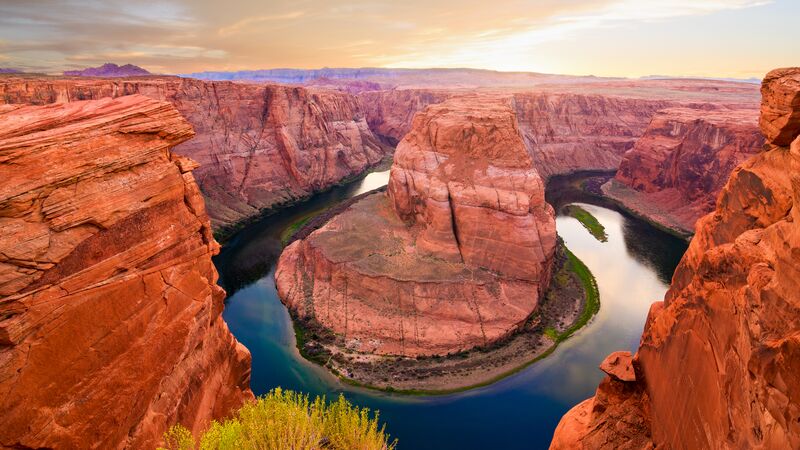 The deserts and badlands of the western US are the site of some of the most impressive dinosaur finds in the world — everything from the ones you've likely heard of like the Brontosaurus and the T Rex, to plenty you probably haven't. Like maybe the Nothronychus graffami, which was first discovered by amateur paleontologist Merle Graffam, who works at the Big Water Dinosaur Museum in southern Utah.
At the center, which we visit on our Zion Family Ranch Stay, you can chat with Merle or other local experts on staff to learn about the remarkable landscape of red rocks and hoodoos, and its connection to the dinosaurs. You can also view real dinosaur relics and a replicated dinosaur dig.
While we're pretty sure dinosaurs are no longer roaming the Southwest, the wild scenery you'll see in this corner of the US, like Horseshoe Bend and Lake Powell, just might make you wonder.
Follow along with a wolf tracker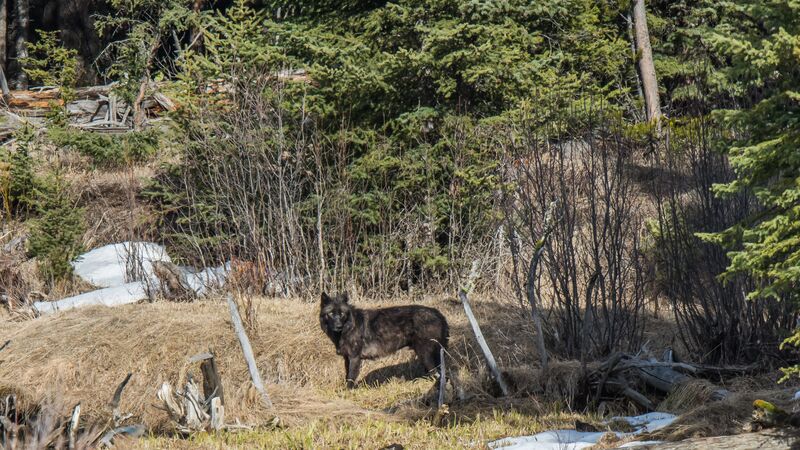 In the late 1800s and early 1900s, wolves were hunted all across North America, including in national parks. In Yellowstone, the last wolf pack was killed by 1926 as part of a policy to eliminate predators from the national park grounds. But environmentalists soon pointed out that wolves aren't the dangerous beasts we once thought they were (don't get us wrong, you still shouldn't get close to one in the wild!), and eradicating them from Yellowstone threw the entire ecosystem out of whack.
In 1995, Yellowstone launched a plan to reintroduce the grey wolf — and now, not only has the grey wolf been brought back from the brink of extinction, but the park's natural balance is returning.
If you dream of seeing these famous wolves in the wilds, you're in luck. On our Yellowstone and Grand Teton Family Holiday, you can join a naturalist guide who tracks the wolves' movements and behaviors, and who knows the best places to (safely) spot them.
Ready to pack up the kids and go? Check out all our family holidays in the USA.
Feeling inspired?