Still deciding whether a group tour is right for your family? Perhaps this interview with Intrepid traveller, Faye Wilkinson, can help to make up your mind. As a teenager, Faye went on several Intrepid family trips. We chatted to her about the memories she had of them, the lasting impressions they'd left on her and why she'd recommend other families go on one too.
How old were you when you went on your first Intrepid family adventure?
I was 16. My younger siblings were only eight and ten, and my older brother was 18.
Which ones have you been on and could you pick a favourite?
We were lucky enough to go on quite a few actually, including Morocco, Cuba, Costa Rica and the Pyrenees. Cuba has to be my favourite!
SUBSCRIBE TO OUR NEWSLETTER FOR ALL THE LATEST FAMILY HOLIDAY NEWS AND OFFERS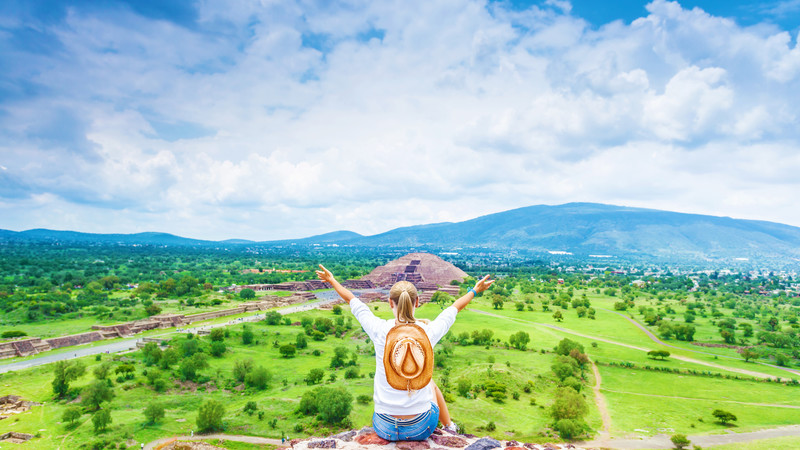 What about this particular tour stood out to you?
Our guide was terrific – he never took himself too seriously, the children found him hilarious and he was incredibly passionate about Cuba. As a country, it was amazingly vibrant and happy, with music playing in the streets and people dancing everywhere. Culturally it was pretty different from anywhere we'd been before too, the mix of Caribbean and Latin influences made everyone so positive. Plus, we went over Christmas, so it was a pretty special way to spend two weeks together.
We also had a great itinerary; it had the perfect balance of history, culture, beach time and activities. Cuba varies massively from location to location and Intrepid did really well at creating a trip that chose the best bits of everywhere we visited!
EXPLORE CUBA WITH YOUR FAMILY ON THIS 11-DAY ADVENTURE
Tell us about your most vivid memory of your Intrepid family experience.
My most vivid memory is probably spending Christmas Day in Viñales in Cuba. Our day was filled with zip-lining through the jungle and visiting a local artist who taught us all about Che Guevara. We spent the night in a hotel that was built around a giant tree and ate Christmas dinner to the music of a salsa band. And as if that wasn't enough, this was all followed by an impromptu salsa class from our guide and the hotel staff.
NEED HELP PLANNING YOUR NEXT FAMILY HOLIDAY? LET US HELP
Did your early experiences with Intrepid fuel your passion for travel as you got older?
Absolutely, and especially for my younger siblings too. When you do one of these trips you really get to see a country and understand its culture and way of life. To a child, this not only gives you a taste of what's out there, but it makes you realise there are people all over the world leading different lives to yours. Everywhere we've been has given us insight into wildlife, history, local life, and offered activities we have all loved.
As an older child travelling, it really taught me to appreciate that there are so many places to visit and these early travelling experiences give you the confidence to go explore the world when you're older.
As a family, we have all continued to travel with Intrepid too. My parents recently went to Namibia just the two of them and I have done a few non-family Intrepid trips myself.
RELATED: DAN PAWLYN TELLS US THE BEST THING ABOUT AN INTREPID FAMILY TOUR
Are you or your family still in touch with any of the other families you met through Intrepid?
Yes! My mum is really close with one of the mothers we met in Morocco, they see each other every couple of months and speak weekly. My brother and sister still keep in touch with some of the other kids via social media as well.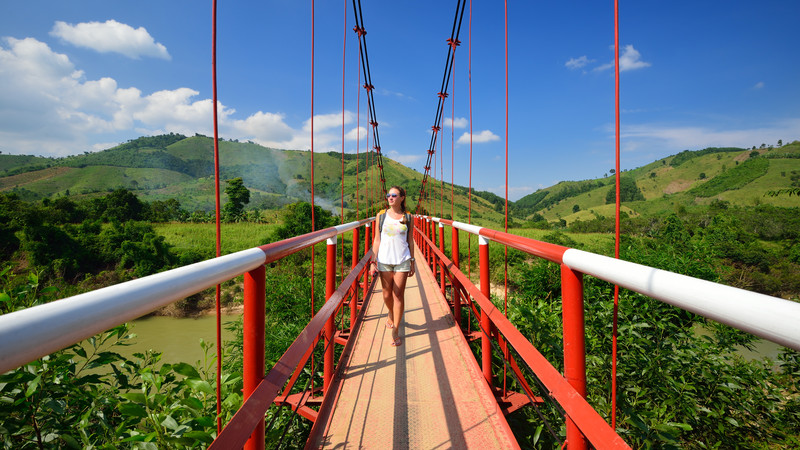 Why would you recommend Intrepid family group tours?
If you're after a family break that shows your kids the world, a group tour is the way to go. You spend quality time together, something none of us do enough of. Plus, it's quite rare to do something with your family that none of you have done before.
Teaching children about cultural differences makes them more open to others and new experiences. Do your kids love wildlife? Then they'll love Costa Rica. Are they into dancing and have an interest in history? Cuba it is. And if they're super outdoorsy and like keeping active, then a summer holiday in the Pyrenees could be perfect!
It also offers independence for young ones (and parents too). You all spend time together as a family, but the kids also get to hang out with others their own age. I think kids thrive on freedom and it keeps them happy, even if they are doing something that's a little outside their comfort zone.
LOOKING FOR INSPIRATION? CHECK OUT THESE 6 FAMILY HOLIDAYS WITH A DIFFERENCE
Faye and her family travelled to Cuba, Morocco, the Pyrenees and more with Intrepid. Find out all about our kid and teen-friendly adventures here.
Feature image C/O Annapurna Mellor.
Feeling inspired?