When it comes to the ultimate holiday with kids, it's hard to beat a family-friendly tour close to home. There's no need to learn a new language, keep your kids entertained on a 24-hour flight, or stress about travelling in an unfamiliar country. Even if you've already seen a lot of Australia and New Zealand, there's sure to be an experience below to tempt you. After all, home is where the heart is!
1. Cycle the Otago Rail Trail
Hit the road on the Otago Rail Trail and take a trip back in time to New Zealand's gold rush days. Not only is the scenery on this ride superb, you don't have to be an expert cyclist as you're only riding a small section of the trail on this New Zealand South Island Family Holiday. Along the way you'll cycle past the historic remains of a time when this area was a hive of activity as travellers came from miles around to try and strike it rich. Take time to stop and enjoy the scenery before you roll across the old trestle bridge and into Clyde, where you'll have time to relax and refuel at one of the cafes housed in historic gold rush-era buildings.
CYCLE THE OTAGO RAIL TRAIL ON OUR NEW ZEALAND SOUTH ISLAND FAMILY HOLIDAY
2. Spear throwing at Cape Tribulation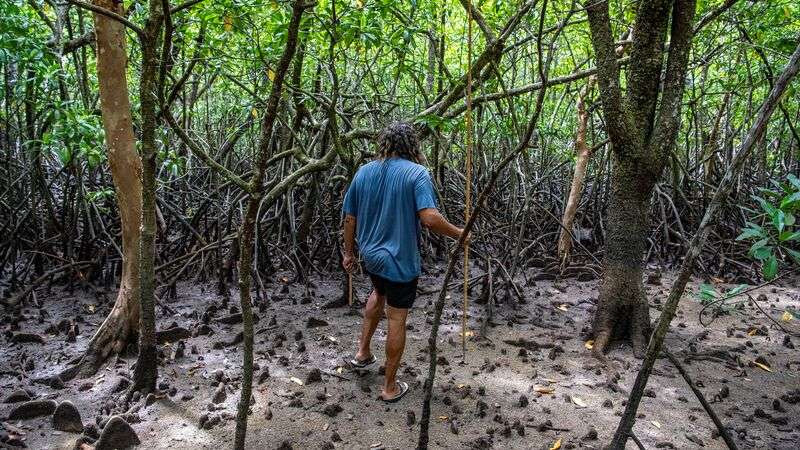 Fishing with a hook, line and sinker is way too boring. The most exciting way to catch your dinner is with a spear! Grab your kids and take a guided walk along a rainforest-rimmed beach at Cape Tribulation with a Kuku Yalanji guide. He will show you how to fish the traditional way using nothing but a keen set of eyes and a traditional hunting spear. Adventurous children on a Daintree Family Holiday will listen in rapt silence (yes, really!) as they learn about the hunting secrets of the Kuku Yalanji people which have been passed down through the generations for thousands of years.
READ MORE: 7 AMAZING QUEENSLAND EXPERIENCES
3. Milford Sound magic with teens
There's no Wi-Fi reception in Milford Sound so your teen will have no choice but to enjoy the stunning scenery (and some quality family time) on a cruise around this famous New Zealand destination. Rain, hail or shine, Milford Sound takes your breath away. When clouds wrap the peaks in a soft blanket it looks mystical and mysterious; in sunshine the water shimmers deepest blue and dozens of waterfalls cascade down the Sound's rugged hillsides in the rain. Mitre Peak, which rises more than a kilometre above the water, makes the perfect backdrop for an awe-inspiring selfie to post when you're back in WiFi range.
EXPLORE MILFORD SOUND ON OUR NEW ZEALAND SOUTH ISLAND FAMILY HOLIDAY
4. Gorgeous gorges and more for all ages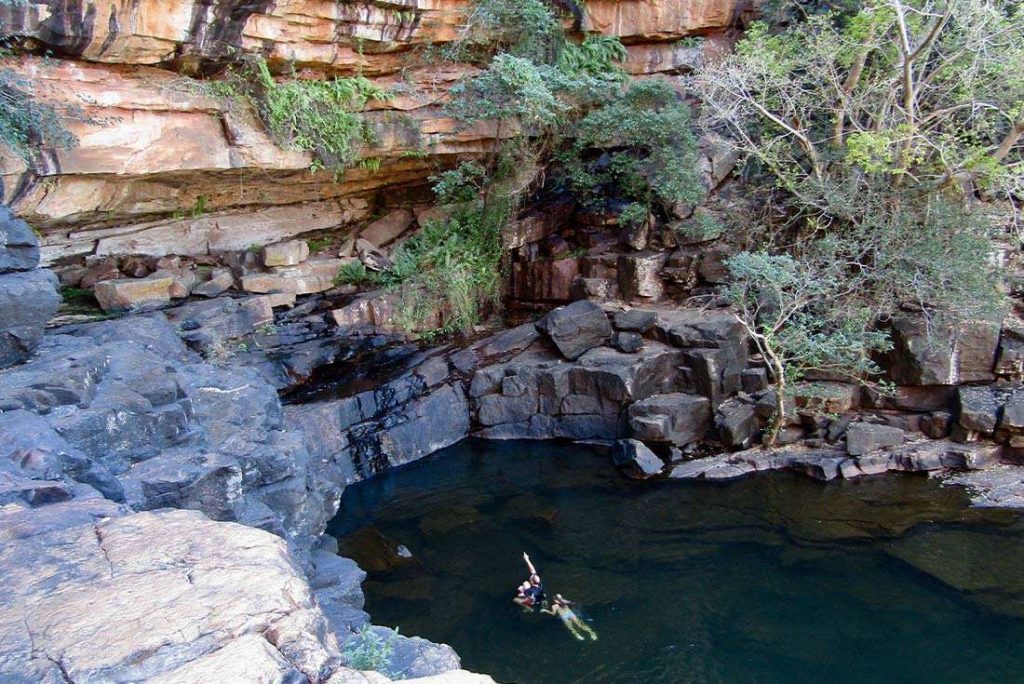 Looking for a trip that appeals to kids of different ages?  Head to the Kimberley where too many gorges are never enough. On a Kimberley Family Holiday, you and your brood can explore Windjana Gorge, Galvans Gorge, Manning Gorge and more. Hike along pristine paths with your tour leader, go freshwater croc spotting in Windjana Gorge and enjoy a relaxing swim and waterfall massage under the tumbling waters at Galvans Gorge. Get ready for adventure as you'll have to swim or take a pulley boat across the Manning River on your way to Manning Gorge where clear pools, waterfalls and a campfire dinner await. Tonight you'll eat a hearty meal and toast marshmallows around the campfire, under a blanket of twinkling stars.
READ MORE: WHY TRAVELLING IN AUSTRALIA IS LIKE A ROUND-THE-WORLD ADVENTURE
5. Multigenerational fun in Arrowtown
Grandparents and grandchildren, get ready to immerse yourselves in Queenstown's gold mining history with a visit to Arrowtown, a gold rush town that attracted miners from around the world in the 1860s. Take a guided tour around town with your tour leader then set off to find your own fun. It's free to enter the Chinese mining village which offers a fascinating look at what life was like for those trying to strike it rich. The Lakes District Museum has two floors of exhibits and a treasure hunt for kids. You'll also find plenty of cafes, cute shops and boutiques to explore and a small park or two where younger children can let off steam.
Read More about our 5 reasons for Australians to visit New Zealand
DISCOVER ARROWTOWN ON OUR NEW ZEALAND SOUTH ISLAND FAMILY HOLIDAY
Feeling inspired?