Hypnotic, exotic, and a slice of pure magic. If you thought the cities of Morocco were memorable, just wait until you venture to the Atlas Mountains. 
They're great for a day hike or a waterfall visit, but if you're looking for a more immersive experience then we have a tour so special you could scarcely dream it up.
We're talking about an 8-day adventure into the High Atlas Mountains. A trip where you follow the nomadic Ait Atta tribes on their yearly migration to escape the heat of the lower valleys. A journey of discovering 4,000-year-old routes on the walking expedition of a lifetime.
Sleeping in moving campsites and helping Berber families with their daily chores, you'll hike through mountains with these locals and spend time getting to know their way of life. Sounds cool? Well, it looks even cooler. Intrepid Travel sent photographer Ryan Bolton (check out his awe-inspiring site and Instagram) on the tour itself. It's fair to say he captured its wonders pretty darn well…
We checked in with Ryan to hear what the trip was really like. Here's what he said:
What was the highlight of the expedition for you?
Sleeping in a cave in the middle of the Atlas Mountains was a standout. There was a massive thunderstorm outside, illuminating the whole cave entrance with white flashes. With my fellow travelers from Australia, New Zealand and England, we had a "cave rave." This entailed us playing cards by candlelight, sharing our favourite music from our iPhones (Toto's "Africa" was a hit, I recall), and taking in the experience. Once-in-a-lifetime sums it up.
How was it different to what you expected?
I knew we were going to be remote, but this was you're-not-going-to-see-anyone-else-for-a-week remote. It was just our group, our Berber family and heaps of goats, sheep, mules and our trusty camels. Not having electricity, internet or running water made us rely on one another. It was full of self-reflection.
What will you take from the experience?
I have this saying that Africa fills the soul. Every time I'm there, it fills me with hope for humanity. For togetherness. Morocco was just magic. Our nomadic Berber family was untouchably generous with their knowledge, their cooking, their caves, their love. It was humbling.
And now for the beautiful photos. Enjoy!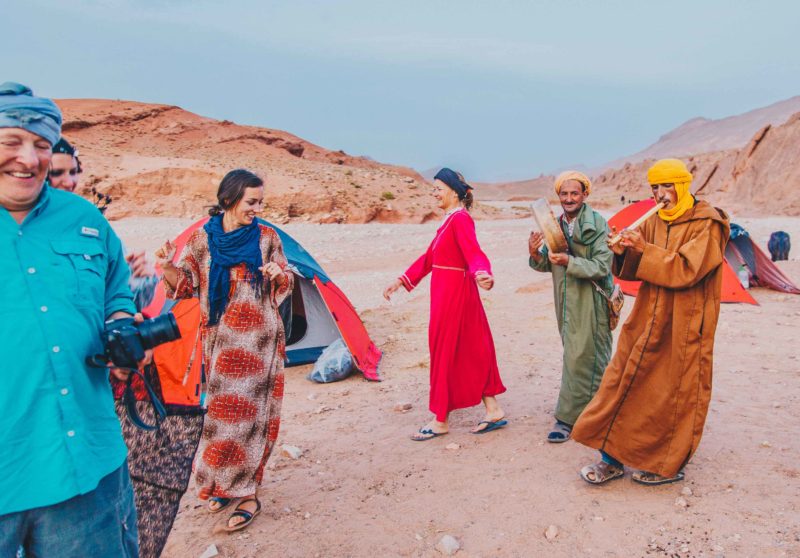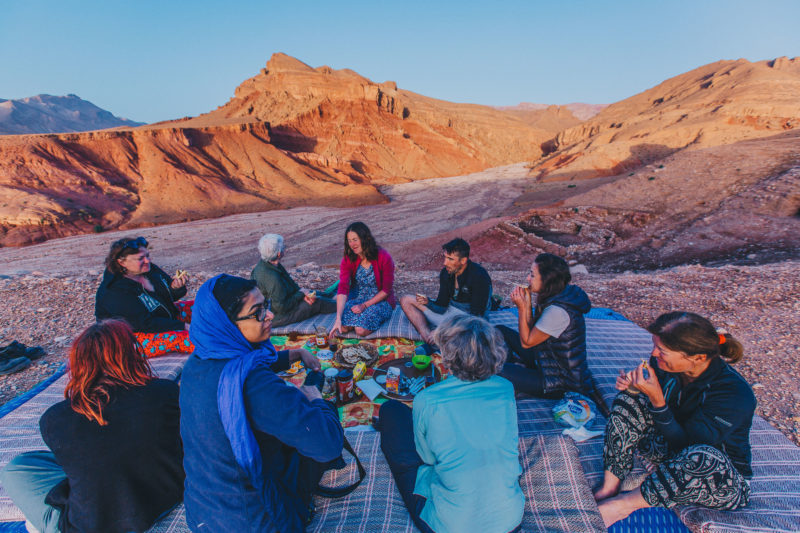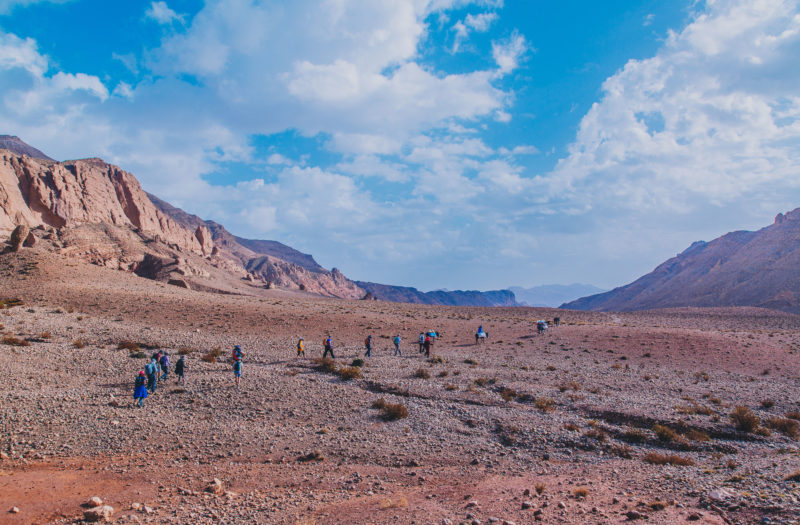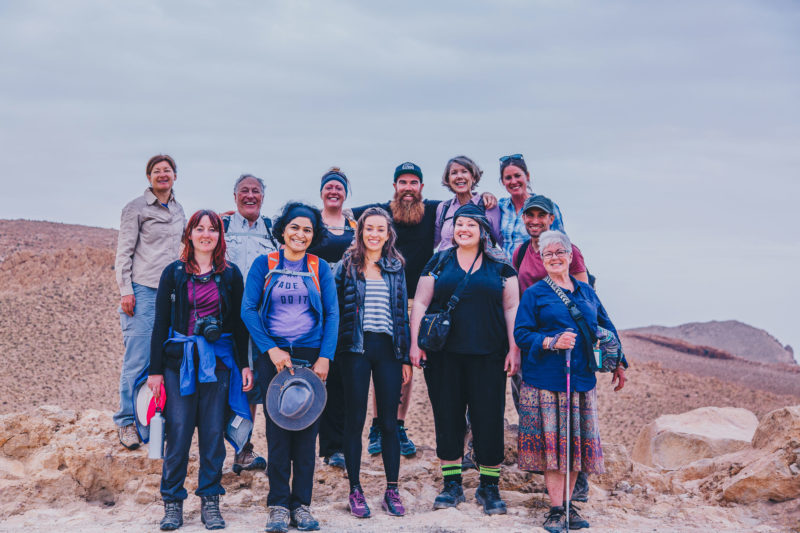 Ready to take on a truly once-in-a-lifetime expedition? Check out Intrepid's 8-day Morocco adventure.
Feeling inspired?