Because sometimes you just need a little help deciding…
Lush landscapes, vibrant cities, and history thousands of years in the making – all this and more await you on an adventure in either England or Scotland but how do you choose between the two? While you could flip a coin (if you're feeling extra spontaneous), we've decided to put together a guide comparing these two picturesque and excitement-filled destinations so you can spend less time googling and more time planning the holiday of your dreams.
Best for landscapes
You might instantly think that Scotland has this category in the bag but once you journey past England's historic, royal family-filled cities you'll soon come to learn that this country has some of the most mesmerising landscapes in all of the United Kingdom.
There's the spectacular Jurassic Coast region (located in Dorset) with its unusual rock formations and hidden coastal areas. Or the famous Lake District where literary giants such as William Wordsworth and Beatrix Potter found inspiration among its glittering lakes, deep valleys, and forests full of wildlife and native greenery. And you simply can't go past the Peak District with its dramatic and diverse countryside featuring views you're not going to see anywhere else. And that's a fact.
EXPLORE THE PEAK DISTRICT ON OUR WALKING TOUR
When considering whether Scotland's landscapes are better than England's, there's another 'L' word you need to think about it – Lochs. You can't go anywhere in Scotland without encountering a loch or two (there are roughly 30,000 scattered all over the country), and once you catch a glimpse of their sparkling surfaces and scenic surroundings, you'll be thankful for it.
From the famous Loch Ness with its mythical monster and great depth to the remote Loch Awe with its ancient castle from the 15th century, these magnificent bodies of water are quintessentially Scotland and deserve to be admired and explored.
You might think that's where Scotland's natural beauty ends, but this country's Mother Nature-made wonders run deeper than that with landscapes such as the Scottish Highlands, Eoligarry Beach, Cairngorms National Park, and the Isle of Skye captivating both travellers and creatives for centuries. One thing's for certain, you won't be able to put your camera down.
RELATED: 7 MUST-SEE CASTLES IN THE SCOTTISH HIGHLANDS
Best for cuisine
Your stomach is spoilt for choice when it comes to food in England and after all that exploring, you're going to need as much sustenance as you can get. Filled with classic pubs and trendy restaurants bursting with dishes such as steak and kidney pie, traditional Sunday roast with your choice of meat, potatoes, other vegetables and of course a Yorkshire pudding, and good ol' fish and chips, England's cuisine is sure to satisfy your cravings and leave you wanting more.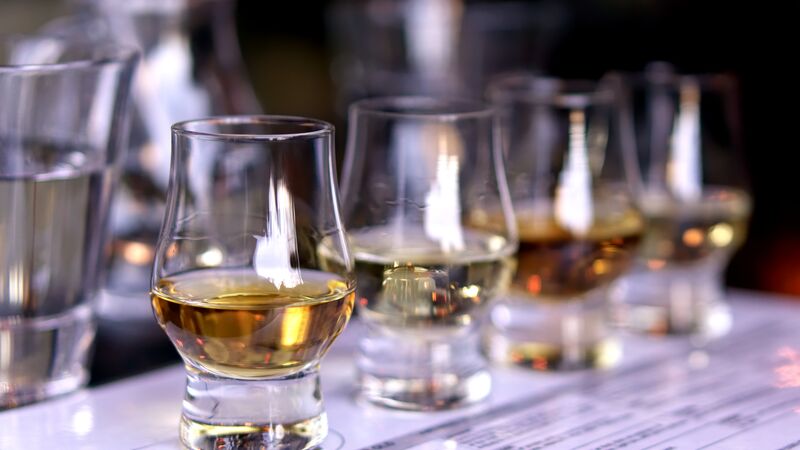 There aren't a lot of things that you can guarantee when travelling but not going hungry in Scotland is one of them thanks to their large and delicious range of national dishes offered at every pub or restaurant you come across – and thank goodness because exploring the country's landscapes is famishing work.
Whether you want to try out a plate of haggis (traditionally made from heart, liver, lungs, and onions and then wrapped inside a pig's stomach), bite into a buttery shortbread biscuit with your afternoon cup of tea, or snack on a sweet scone or two with lots of clotted cream, Scotland's food offerings will undoubtedly have you coming back for seconds, and then possibly thirds.
But of course, you can't have a meal without washing it down with a drink and what better way to immerse yourself within Scotland's culture than sipping on a glass of the amber liquid it's famous for – whisky. Stretching all the way back to the 11th century, whisky is now synonymous with Scottish identity hence why it's pretty much impossible to travel to Scotland and not try it out, especially since there are over 100 distilleries scatted around the country.  
SIP ON SOME WHISKY ON OUR HIGHLIGHTS OF SCOTLAND TOUR
Best for cities
While London is the city that most of us automatically think of when it comes to England's concrete jungles, there are actually a ton of other cities worth visiting, each with its own history and allure. From Cambridge and Oxford with their prestigious universities and photo-ready landscapes to Manchester with its electric vibe and captivating architecture, there is plenty to choose from if you're looking to add an urban element to your English adventure.
One of the more famous cities to visit (outside of London) is the spectacular city of Bristol. Founded in 1155, this city is bursting with historic landmarks (after hundreds of years you'd expect nothing less), cultural spaces such as museums and theatres, and a thriving foodie culture that's guaranteed to please even the toughest of tastebuds.
Whether you want to spend your time wandering around the Old City or shop for local, fresh produce at St Nicholas Market, you're bound to find something to do that'll please the whole family.
EMBARK ON OUR WALK THE COTSWOLDS TOUR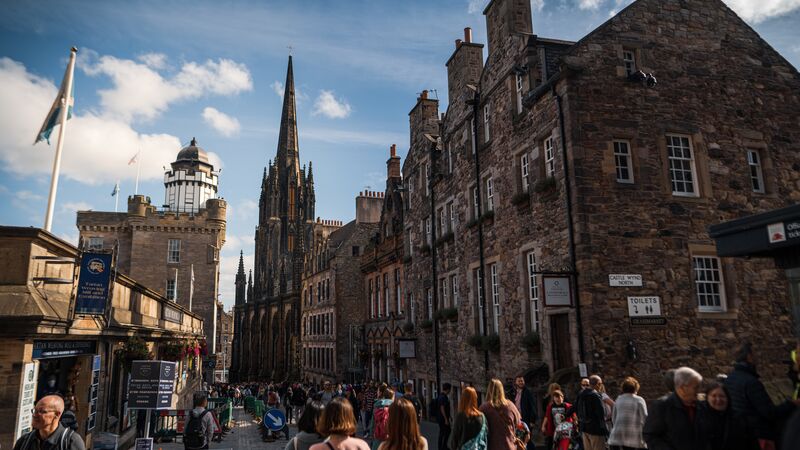 One of the best things about Scotland is that its cities are just as beautiful as its natural landscapes so no matter where you travel, you're bound to be captivated by something.
There's Edinburgh with its enchanting architecture and epic views. Glasgow with its modern vibe and legendary music scene. Inverness with its mythical monsters and proximity to the Scottish Highlands. And Stirling with its ancient castles and historical sites. You simply can't go wrong.
RELATED: HOW TO SPEND 72 HOURS IN EDINBURGH
Best for history
It makes sense that a country over 800,000 years old has a lot of history and luckily for all of the history buffs out there, you can go pretty much anywhere in England and stumble upon a historical site or two. From the puzzling mystery surrounding Stonehenge and why it was built to Hadrian's Wall with its dramatic Roman ruins and sensational scenery, there are plenty of ancient spots to inspire your imagination and keep your mind occupied.
JOIN OUR WALK THE HADRIAN'S WAlL HIGHLIGHTS TOUR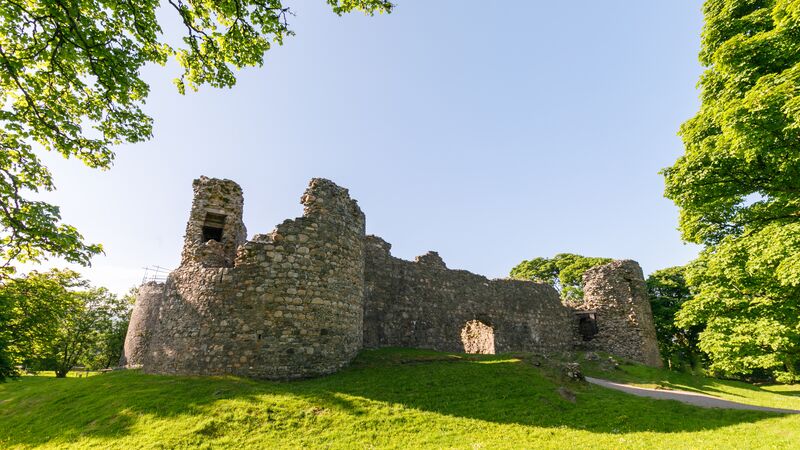 Scotland's history dates back to a time before anyone even thought to write stuff down so you'd be right in thinking there are hundreds and hundreds of historical attractions scattered throughout the country simply waiting for you to visit.
Whether you want to wander the ruins of prehistoric settlements, marvel at towering stone pillars, admire ancient abbeys, or let your imagination run wild at medieval battlegrounds, destinations such as the Orkney Islands, the Shetland Islands, Edinburgh, and the Isle of Lewis (among others) should definitely be added to your Scottish itinerary – and afterwards, to your holiday highlight reel.
The verdict
It's hard to decide which country is better so we understand why you're reading this blog instead of trying to figure it out for yourself. England arguably beats Scotland when it comes to visiting historical sites (you just can't top Stonehenge) but Scotland has extraordinary landscapes you could easily spend months wandering around. England has the cities, but Scotland has the cuisine.
Both countries offer fascinating attractions and promise unforgettable memories so you can't go wrong with either of them. It might be a cop-out, but this decision is too close to call. 
VISIT EITHER ENGLAND OR SCOTLAND ON OUR UNITED KINGDOM TOURS
Feeling inspired?