Because sometimes spinning a globe and travelling to whatever country your finger lands on just doesn't work.
No one can say the British Isles don't make for incredible travel destinations but what happens if you only have time to explore one country? Yes, England has the beautiful, ancient city of London with its royal family and iconic structures, but Ireland has emerald scenery that stretches for days and a fondness for Guinness you're sure to love so which country should you actually travel to?
As much fun as pulling either one of these countries out of a hat would be, we've put together a guide on which country takes out the top spot when it comes to landscapes, cities, cuisine, history, and activities so you can start planning the English or Irish holiday of your dreams.
Best for landscapes
England isn't short on beautiful places to discover, in fact, it boasts some of the best natural landscapes in all of the United Kingdom. Here us out. From the extraordinary and undeniably pretty Jurassic Coast region in Dorset to the romantic Lake District that inspired literary giants such as William Wordsworth and Beatrix Potter, you'll easily fall in love with what lies outside England's city walls.
And while you're out exploring some of Mother Nature's best work, you have to make time for a wander through the Peak District a scenic destination that encompasses the counties of Derbyshire, Cheshire, and Yorkshire, as well as England's first national park. Your camera will thank you for it.
EMBARK ON OUR WALKING IN THE LAKE DISTRICT TOUR
If green isn't your favourite colour then you might have a slight problem with Ireland but when it comes to landscapes, this country is hard to beat – after all, it didn't get its nickname as the Emerald Isle for nothing. Bursting with grassy landscapes, rolling hills, and uniquely formed cliff structures (Cliffs of Moher, we're looking at you), you'll never run out of beautiful things to look at and take photos of.
With natural landmarks that'll make nature-lovers stop and swoon from the towering figures of the Twelve Bens in Connemara to the scenic views along the 130km long Wicklow Way, spending time outside in Ireland has never been easier or more enjoyable.
Best for cities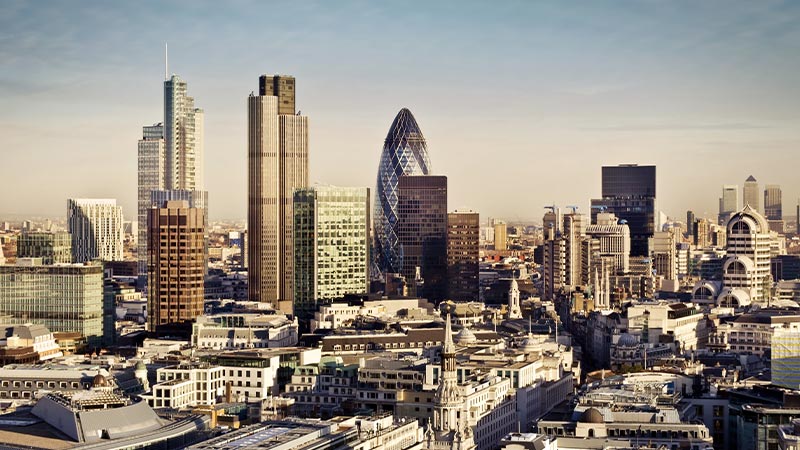 When it comes to English cities, you'd be forgiven for automatically thinking of London, but what you might not realise is that this country is actually spoilt for choice when it comes to concrete jungles. There's Cambridge with its prestigious university and hundreds of years of history, Manchester with its mesmerising architecture and capital city feel, and York with its ancient ruins and love of sweet-tasting treats.
But we can't forget about the breathtaking city of Bath. Affectionately known as England's prettiest city, Bath is not only surrounded by naturally healing hot springs, but also boasts some of the best Georgian architecture you've ever seen. A quick wander along picturesque streets flanked by elegant townhouses and catching fleeting glimpses of mansions fit for the royal family themselves will be enough to steal your heart.  
RELATED: 8 FUN THINGS TO DO ON THE RIVER THAMES
If you thought Ireland couldn't get any more captivating, the country's most popular magical cities – Dublin, Galway, Belfast, Limerick, and Kilkenny – are here to prove you wrong. Offering a nice contrast to Ireland's natural beauty, these urban areas are full of historic landmarks, restaurants serving traditional food, and a certain Irish hospitality that's guaranteed to make you feel right at home.
Wander the pebble-stoned pathways, get an up-close look at ancient buildings constructed centuries ago, and soak up as much Irish culture as possible (simply sipping on a pint of Guinness in a local pub might do the trick) in these spectacular cities for a glimpse of the real Ireland.
EXPLORE BELFAST ON OUR NORTHERN & SOUTHERN IRELAND TOUR
Best for cuisine
One thing England does extremely well is food, and you only have to walk into a classic pub or restaurant to see menus bursting with traditional meals your stomach is bound to love. From an old-fashioned steak and kidney pie with its tender filling and golden pastry to Cornish pasties full of peppered steak, potato, and carrot, re-fuel the right way and dig into some of England's tastiest national dishes.
It makes sense that after all that exploring, you'd need a big, heaping plate of traditional food to help your body recharge for the adventures ahead and Ireland is one of the best destinations when it comes to pleasing your tastebuds. Ireland's cuisine is best described using another 'c' word – carbs. Yep, feast on carbs, carbs, and more carbs as you eat your way through the country's best restaurants.
Whether you fancy munching on the sometimes-sweet, sometimes-salty soda bread, can't wait to dig into a steaming bowl of Irish stew complete with premium beef and fresh root vegetables, or you're salivating at the thought of tasting some potato pancakes (also known as boxty), the cuisine in Ireland is sure to satisfy even the most insatiable of cravings. Don't forget to wash your meal down with a pint of Guinness for the true Irish feasting experience.
DRINK GUINNESS ON OUR IRELAND: KILKENNY & SURROUNDS TOURS
Best for history
You'd think that a country that's approximately 800,000 years old would have a lot of history, and you'd be right. While you can go pretty much anywhere and discover an ancient building or two and the fascinating story that goes with them, one of the best places to go in England if you're craving some history, is Stonehenge.
Not only is it one of the most iconic and instantly recognizable sites but it's also shrouded in mystery as no one really knows why it was built in the first place.
If that's not enough history for you then you could always check out Hadrian's Wall with its dramatic Roman ruins – a staggeringly 84-mile-long procession of abandoned garrisons, forts, towers, and milecastles. Guaranteed to transport you back over 2000 years, witnessing this unique and ancient example of control and order up close is one for the bucket list.
RELATED: 6 UNMISSABLE SIGHTS ALONG THE HADRIAN'S WALL
There's fascinating history wherever you turn in Ireland from ancient castle ruins to mythologies and legends thousands of years in the making. Whether you want to wander the grounds of Glendalough, a monastic site founded in the 6th century by St. Kevin, and marvel at the roofless structure of the Cathedral of St. Peter and Paul or take in the extraordinary sight of the Rock of Cashel as it sits atop a mountain of grey limestone, this country's riveting past is bound to sweep you away.
LEARN ABOUT HISTORY ON OUR IRELAND: RING OF KERRY & DINGLE PENINSULA TOUR
The verdict
The decision of whether you should visit England or Ireland is a tough one, especially since both countries offer plenty of cultures to learn about, traditional food to eat, and beautiful landscapes to explore. But, if we simply had to choose one, we'd go with Ireland by the length of a tiny leprechaun. 
Feeling inspired?