The British Isles are full of fascinating places to explore from multiculturally vibrant cities to natural landscapes that will take your breath away, but which country is the best one to actually travel to – Scotland or Ireland?
You'll find stunning location after stunning location in every country of the United Kingdom so it can be hard trying to figure out which country your travels should start in. Do you go for Scotland with its historic capital city and impressive lochs or Ireland with its emerald scenery and love for Guinness?
So you don't have to throw them both into a hat just to pick out a country at random, we've put together a comprehensive guide on all things cuisine, castles, cities, and landscapes so you can make your decision based on the kind of holiday you really want.
Best for landscapes
They don't call Ireland the Emerald Isle for nothing and with its abundance of rolling hills and grassy landscapes, it's easy to see how it gets its name – there's literally green everywhere. And that's just the beginning. Bursting with geological wonders and dramatic coastlines, Ireland is a nature-lover's dream and features natural landmarks such as the Cliffs of Moher in County Clare, the Twelve Bens in Connemara, the Midland region, the Wicklow Way and Donegal.
RELATED: EVERYTHING YOU NEED TO KNOW BEFORE VISITING NORTHERN IRELAND
When it comes to Scottish landscapes, there's another 'L' word that comes to mind and that's lochs. Estimated at a staggering 30,000 located all over Scotland, these lochs (lakes/fjords) are a sight to behold with their deep waters, alleged sea monsters (we're talking about you Loch Ness), and picturesque surroundings. But Scotland's natural beauty doesn't stop there.
Scotland's landscapes have inspired poets, songwriters, and artists the world over and if you get the chance to explore the Scottish Highlands, Eoligarry Beach, the Isle of Skye, Cairngorms National Park, and the Trossachs National Park, you'll be just as captivated as they were.
RELATED: 7 MUST-SEE CASTLES IN THE SCOTTISH HIGHLANDS
Best for cities
While it's easy to get caught up in Ireland's natural beauty, the cities in this part of the world also deserve some recognition and appreciation – like, have you ever seen a city more magical than Dublin? Founded a long, long time ago (we're talking 841 A.D), Dublin is Ireland's captivating capital city and is full of pebble-stoned pathways and ancient buildings that have had front-row seats to history for centuries.
But Dublin isn't Ireland's only city offering with Galway, Belfast, Limerick, and Kilkenny all worth a visit if you're big on pub culture, nightlife, historic landmarks, traditional food, and that famous Irish hospitality (let's be honest, who isn't?)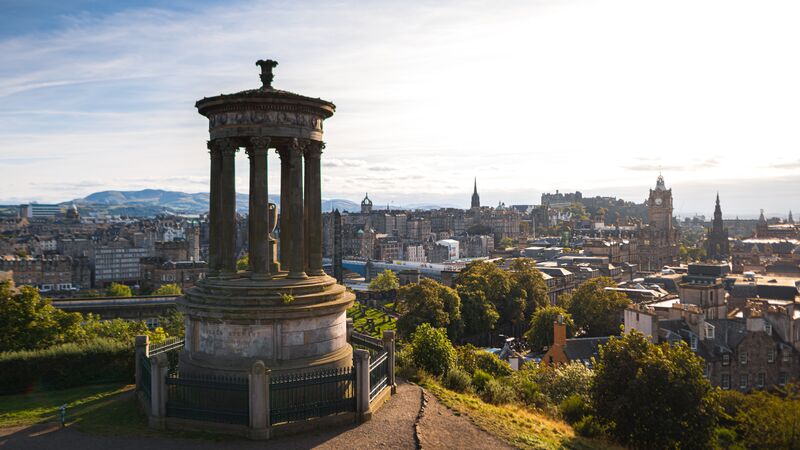 When it comes to Scottish cities, you simply can't go past the enchanting Edinburgh. Or the modern, cultural hub of Glasgow. Or the mythical Inverness. Or the historic city of Stirling. Honestly, the list goes on and on.
Each city offers their own unique perspective on the country's past and when you start walking their stone-paved streets and marvelling at their historic buildings, you'll not only feel every single century that has come and gone, but you'll also start to wonder at the stories around every corner.
With plenty to be learned, enjoyed, and experienced in every city, it can be hard to decide which one you should visit – you'll want to explore them all.
RELATED: EAT AT THESE 8 INVERNESS RESTAURANTS
Best for castles
There are an estimated 30,000 castles in Ireland (including any restored castles or fortified ruins), and for such a small nation that's pretty impressive. This means you don't have to travel very far to see an example of Irish history in all its ancient glory. Whether they're perfectly preserved or just a pile of crumbling ruins, each castle comes with its own story and a lot can be learned about why it was built and who it was for.
Whether you want to marvel at the towering structure of Doonagore Castle in County Clare, walk among the romantic ruins of Dunluce Castle on the dramatic cliffs of County Antrim, or kiss the Blarney Stone like thousands of people before you at Blarney Castle, Ireland's castles are bound to have you feeling like you're in your very own fairytale.
Compared to Ireland's impressive number, Scotland only has around 2,000 castles to its name but just because they're lacking in quantity, doesn't mean they're lacking in quality. With tower houses and peel houses most commonly found along the border with England and larger Renaissance-style castles situated in the country's northeast, there is bound to be a castle or two to marvel at wherever you go.
From Edinburgh Castle, perched on Castle Rock overlooking the capital city, to the medieval Stirling Castle that's seen legendary battles waged outside its walls, Scotland's castles are both enchanting and unmissable.
Best for cuisine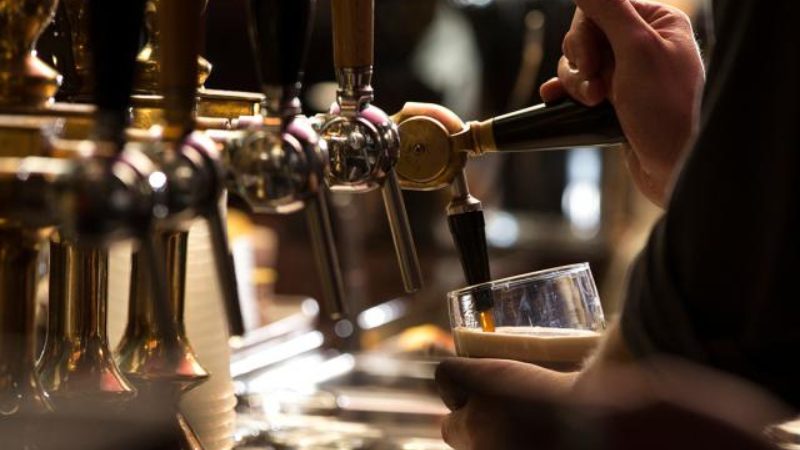 If there's one thing that sums up Ireland's cuisine, it's carbs, carbs, and more carbs. In fact, it'd be hard to find an Irish restaurant where carbs aren't on the menu. From the sometimes-sweet, sometimes-salty soda bread to the hearty, Irish stew full of beef and root vegetables, Irish cuisine is guaranteed to satisfy your cravings and fill up your stomach in the best way.
Once you've had your fair share of delicious food, why not wash it down with a healthy pint-full of Guinness? If Ireland's known for anything, it's this thick, dark beer that's often topped by an inch or two of foam. Created in 1759, this iconic beverage only boasts four ingredients – malted barley, hops, yeast, and water – and is even reported to have major health benefits including a ton of iron and fewer calories than most breakfast juices.
After all that exploring, it goes without saying you'll need a heaping plate of food to get your energy levels back up, and luckily, this country's cuisine has you sorted. Whether you want to munch on some sweet scones with clotted cream, dig into a Sunday roast complete with Yorkshire pudding, roast potatoes and plenty of gravy, or dine on Scotland's national dish, Haggis, you won't ever go hungry in Scotland.
The verdict
The choice of Scotland or Ireland is too close to call with each country boasting fascinating things you simply don't want to miss. Scotland has the landscapes, but Ireland has the castles. Scotland has the food, but Ireland has the beer.
And both countries promise cities full of history, nightlife, welcoming hospitality, and ancient architecture that'll have you feeling as though you've gone back in time. So, we're calling this one a draw. 
Feeling inspired?