All that exploring comes with a price and that price is hunger. Luckily, Inverness has some of the best restaurants in Scotland that'll satisfy even the most intense cravings.
Inverness isn't short on natural beauty, rich history, or Scottish culture so it comes as no surprise that this breathtaking riverside city is also full of stomach-filling restaurants to eat at after you've built up an appetite. Whether you want a fancy meal to celebrate a holiday well adventured or prefer a more casual environment you and your tastebuds can spend a couple of hours in, these Inverness restaurants are the best of the best.
From the unique dishes at Café 1 to the stunning location of the River House Restaurant, refuel the right way and order up a foodie storm at these local favourites.
1. Dores Inn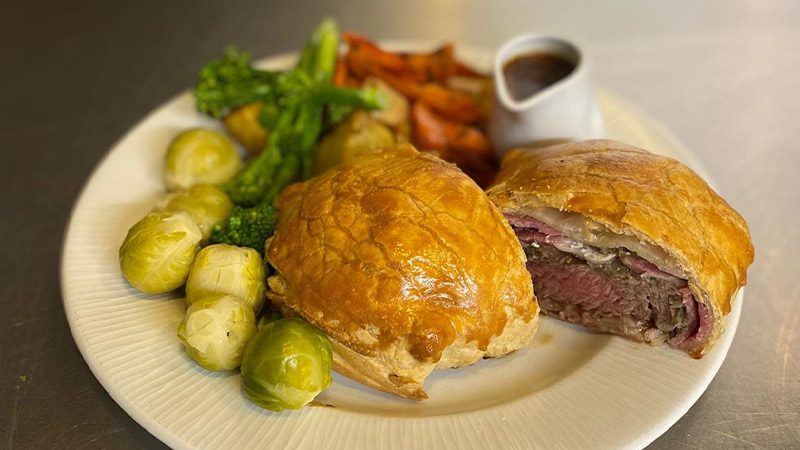 While this restaurant may not have the fanciest menu going 'round, it does have a location that can't be beaten. Settled beside Loch Ness (you might get a sight of Nessie during lunch if you're lucky), this charming and quaint inn offers tasty food that's light on fuss and big on flavour. Not only is this Inverness restaurant inherently Scottish thanks to the cosy décor but it's also the perfect place to enjoy a few drinks, especially if you sit outside.
Even if a potential sighting of a mythical monster wasn't on the cards, this is simply one dining experience you don't want to miss.
Rocpool restaurant is trendy dining at its absolute best from its Scottish menu full of local ingredients to its bold and colourful décor. Proudly family-owned, this restaurant offers up dishes such as scallops served with chorizo and oven-roasted lamb accompanied by seasonal vegetables. If dessert is still on the cards after devouring every last bite of your main meal, why not opt for the white chocolate and coconut cheesecake or the warm sticky toffee pudding?
Chances are your trip to Inverness is already pretty memorable but if you want to take it to the next level then dine out at Café 1. This family-run restaurant marries the very best of local Scottish ingredients with the talent of their in-house chefs to serve up dishes that are both unique and bold in flavour, perfect for settling hungry stomachs.
Seriously, our mouths are watering at the mere thought of digging into the 'Tower of Aubergine' or the 'Pan Seared Sea Bass'.
What do you get when you mix a bar specializing in Real Ale brews with a restaurant committed to serving wholesome food made with locally sourced ingredients? The Castle Tavern. Priding themselves on their comfortable and friendly atmosphere, the Castle Tavern is always flooded by both locals and travellers looking to spend an afternoon out in the beer garden sipping on their favourite beverages or in the dining room with a hearty meal.
Known for its charming Scottish hospitality and a wide range of drinks that include over 40 malt whiskies, the Castle Tavern is one of the best Inverness restaurants to visit.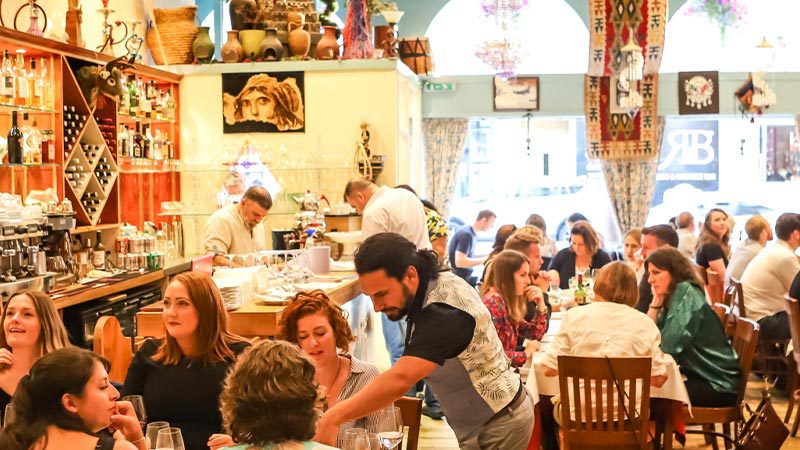 You might think that just because you're in the heart of Scotland you won't be able to eat other cuisines, but Aspendos is here to let you know that's not the case. Featuring a menu full of Mediterranean and Turkish inspired meals, this stylish restaurant aims to bring a little bit of spice to the Scottish Highlands. And it succeeds.
Offering up tastebud-tingling dishes that have been cooked not only authentically, but with both love and passion too, Aspendos is the perfect spot to enjoy a good meal alongside some of your favourite people for a couple of hours you won't forget.
We wouldn't blame you if your proximity to water (here's looking at you River Ness) is making you crave fresh seafood. While Inverness might not be the crustacean capital of Scotland, the River House Restaurant specializes in serving up the finest seafood and shellfish so you can satisfy your cravings in the tastiest way possible.
We're talking oysters, mussels, crabs, clams, halibuts, bass, and so many other sea dwellers that it'd take too long for us to mention them all. Partner that fresh food with spectacular views of the river and the surrounding Inverness Castle and you have yourself the makings of a great evening.
If you're looking for one of Inverness's favourite restaurants, then look no further than The Mustard Seed. Voted the winner for 'Best Everyday Dining' by Traveler's Choice in 2019, this warm and friendly eating spot not only boasts a location right on the banks of the River Ness but also the interior of an old church. Yes, you read that right.
Converted from church to restaurant, The Mustard Seed features dramatic double-height ceilings and an incredible open log fire to create an ambience you're going to want to spend hours in. Add on the alfresco dining and the mouth-watering lunch and dinner menus and you have yourself one of the best Inverness restaurants.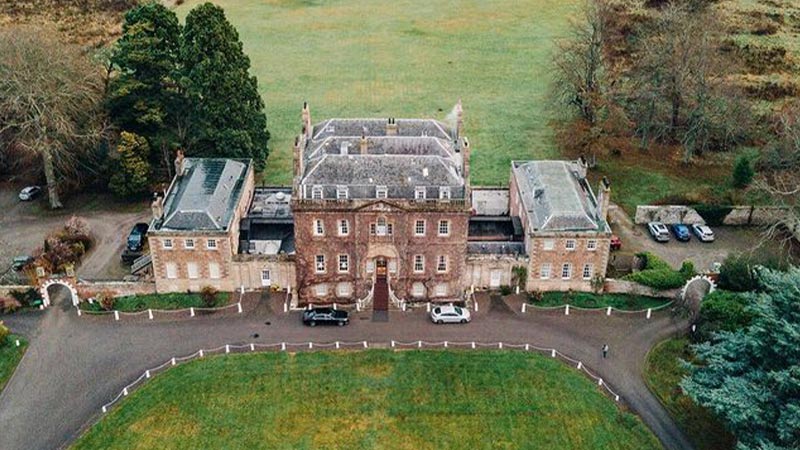 While the Culloden House Hotel might be known as one of the premium spots to stay in the city, it also houses one of the best Inverness restaurants to eat at. Beautifully located in a grand country house, this fine dining option creates edible masterpieces out of fresh Scottish produce with meals centred around Scotch beef fillets from the Highlands and Loch Fyne salmon.
Known as Adam's Dining Room, this restaurant has a "smart casual" dress code so it's time to swap in the mud-encrusted trainers for leather shoes and high heels. Don't worry though, while it might seem like a lot of fussing around, the atmosphere inside the restaurant is warm and inviting and believe us when we say the food is oh-so-worth it.
In our opinion, there's no better way to put the cherry on top of your Scottish holiday (or the whisky in your glass) than a meal served at the Culloden House Hotel.
Feeling inspired?