You don't need to be told to visit the historic sights in Rome, the romantic ones in Paris, and the iconic ones in London – after all, that's what bucket lists are for. But what about the side of Europe that few people see? The continent has so much to discover off the beaten track, whether we're talking Serbian party hot spots, quirky Croatian gems, or extremely pretty Slovenian capitals.
Without further ado, here are seven of Europe's most underrated cities.
Burano, Italy
OK, so this is slightly stretching the definition of city but it's so underrated and pretty we couldn't not include it. Technically an island in the Venetian Lagoon, it's like Venice but for those in the know (which figures, because you can get between the two by water bus). One of the most colourful areas in the world, it's full of technicolor houses and picturesque canals.
Though the main drag is brimming with pastry shops, small stores and your classic souvenir haunts, you don't need to wander far to discover authentic touches, whether it's little old ladies making lace (what the island is known for) or dreamily fresh fish dishes (found at only the most traditional taverns).
Insider tip: for gorgeous views of Burano get off the boat ride one stop prior, at Mazzorbo, an island connected by bridge to this destination that's right out of a blogger's dream.
Budget trip recommendation: Check out the beauty of Venice and more on this 8-day trip, Highlights of Italy.
Helsinki, Finland
So, Denmark's Copenhagen is trendy, and Sweden's Stockholm is the definition of chic…but where's the limelight for Finland? We're not quite sure, but we do know that Finland's most populous city boasts a lot more than the dubious pleasure of being one of the world's most northern capitals. Helsinki is as Scandi-cool as you'd expect, with all the trappings that go with it: hip boutiques, trendy galleries, ridiculously cool eateries and craft beer in abundance.
But foodies aren't the only people who will be happy here – museums buffs will be too, thanks to the Ateneum Art Museum, Natural History Museum and Mannerheim Museum. There's also one last thing we couldn't help but mention about this park and island-filled city – the nightlife is insane; a ton of restaurants transform at night into bars and clubs, and it's one unmissable experience.
SUBSCRIBE TO INTREPID'S NEWSLETTER FOR TRAVEL INSPO, COMPETITIONS, GIVEAWAYS & MORE
Mostar, Bosnia & Herzegovina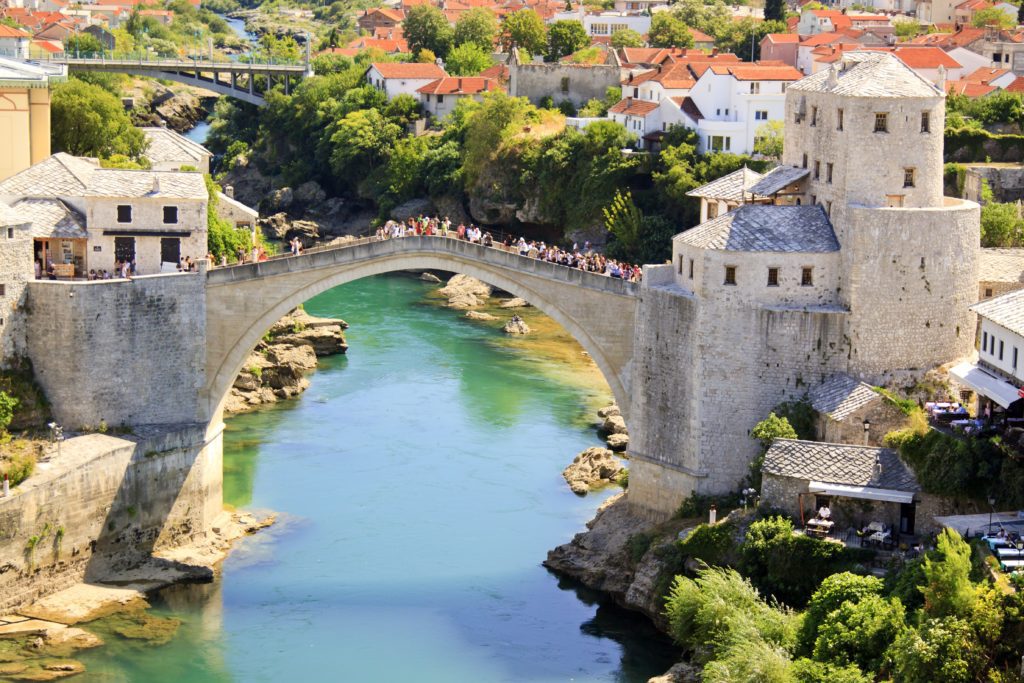 Though known pretty much only for its UNESCO World Heritage Bridge, Mostar is one of Europe's most charming cities and a worthy addition to any Europe itinerary. Though Bosnia & Herzegovina as a whole certainly still shows the consequences of its 1990s conflict, the city is as safe as it is pretty, and very different from neighbouring Croatia (where you can day trip to from it).
So, check it out for the Ottoman quarter, the delicious (and affordable) restaurants overlooking the river and its proximity from cool capital, Sarajevo. Another plus to the historic city is how near Kravice Falls is, a stunning swimmable waterfall that's frequented by locals, and few others.
Budget trip recommendation: Explore Bosnia's beauty (plus the Balkans) on this 10-day trip starting in Budapest.
Ljubljana, Slovenia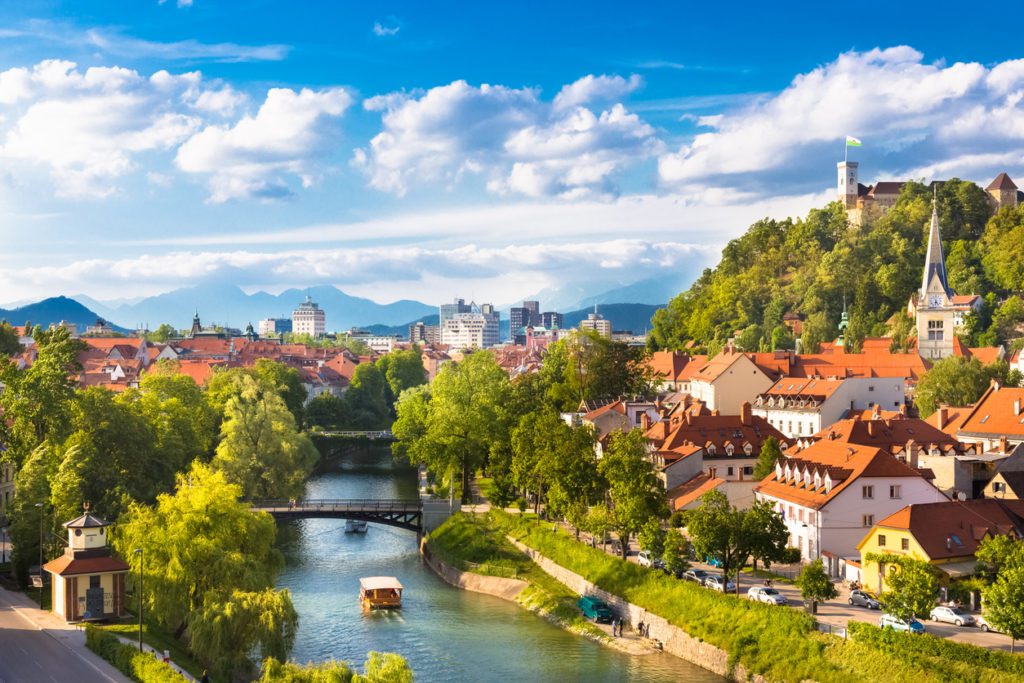 First off, it's really weird Slovenia isn't more popular. One of Europe's greenest countries it's all forests, lakes and picture perfect mountain towns. It's less pricey than neighbouring Croatia, and frequented much less by tourists, but retains all the elements of a dreamy getaway: from quality wine to a ton outdoor activities, like rafting and hiking. Nowhere are these elements more pronounced than in the pint-sized capital, Ljubljana.
You don't need more than a weekend to explore the mixture of beautiful castles (check out the complex on Castle Hill), dine by the canals (try a horse burger) or simply stroll down its cobbled streets. The climate is Mediterranean, the cuisine is diverse, and the city is situated just an hour from Lake Bled, a town that just screams romantic getaway.
Budget trip recommendation: Hit up Ljubljana (and so much more) on this 10-day trip from Dubrovnik to Venice.
Zagreb, Croatia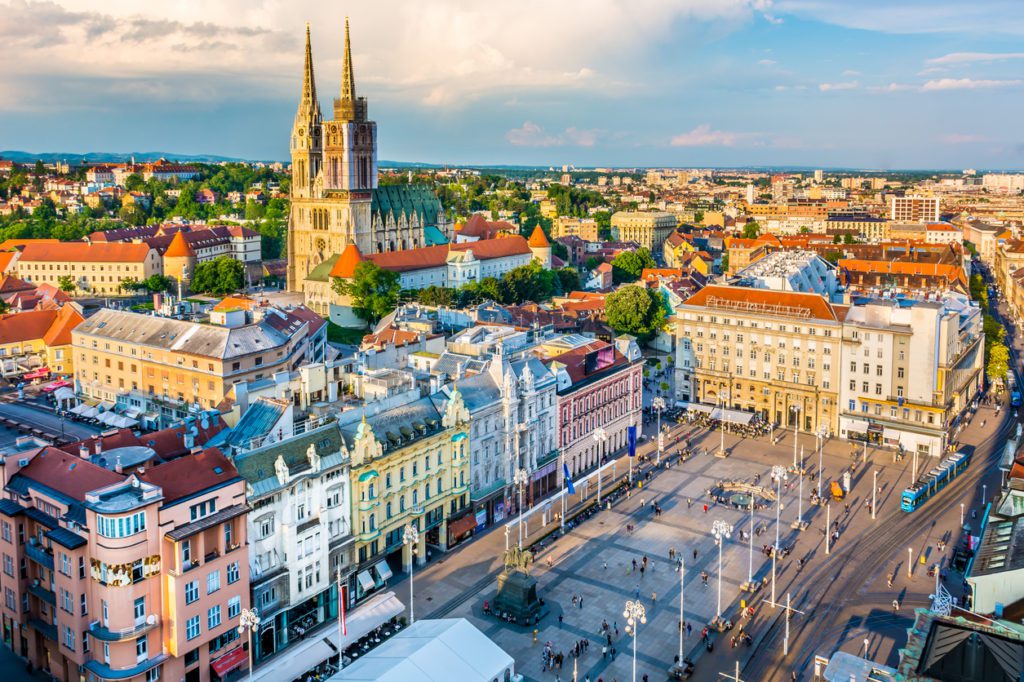 It's little wonder Croatia's seaside attractions are most well known. Dubrovnik and the Dalmation Coast are pretty much the definition of picturesque, while islands like Hvar and Pag are party destinations that'll stay with you forever (much like the liver failure that might inevitably follow). But venture inland to Zagreb, and you'll discover one hell of a quirky capital.
It boasts an intriguing mix of Austro-Hungarian architecture, Communist era buildings and al fresco dining in the abundant cafes littering the streets. Though you could spend all day drinking coffee in aforementioned cafes, do make time to check out nearby Jarun Lake, the amusingly titled Museum of Broken Relationships, and Dolac Market, a farmers' market that's as buzzing as it is tasty.
Budget trip recommendation: Check out Zagreb's beauty on this 19-day trip through Eastern Europe and Italy.
Budva, Montenegro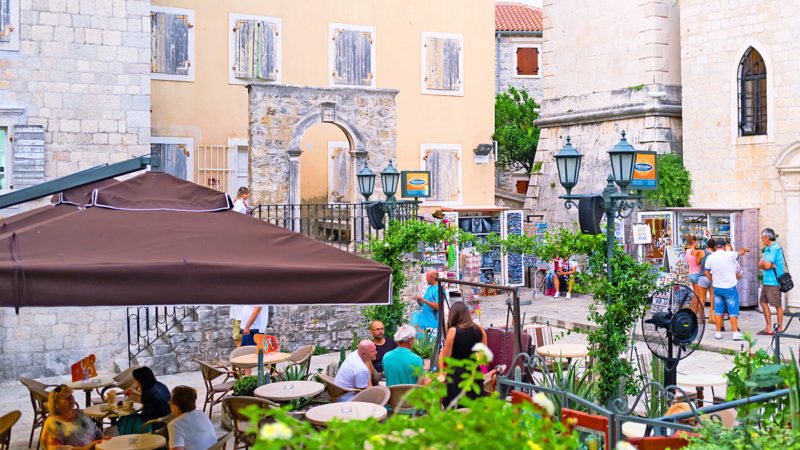 Though the cruise ship hordes have started to flock to nearby Kotor, a stunning town sitting between gorgeous mountains and a pristine coastline, Budva is where it's at. Brimming with energy and a whole host of beaches, you can party hard or take it easy, you decide. But one thing you mustn't miss is the opportunity to take a taxi boat to the small island of Sveti Nikola. There are so many cool dive sites to be explored here, as well as secluded beaches and loads of little coves that you can gaze at via kayak.
Back in Budva proper, attractions range from the Budva City Walls (which offer panoramic views), to the stunning Monastery Podmaine, to traditional flea markets that sell cute jewellery and ceramics.
Budget trip recommendation: Explore Budva's beauty (plus the Balkans) on this 10-day trip starting in Budapest.
Belgrade, Serbia
We saved this one until last because it's, erm, a little less attractive than some others on the list. But it's also one of Europe's most happening cities, and we couldn't deny the charm this intriguingly gritty capital possesses. One of the coolest neighbourhoods is Savamala, a creative riverside hub of coffee shops, dive bars and an array of clubs (there's jazz, house, and even folk).
The most unique aspect of Belgrade's energetic nightlife scene is the floating river clubs, which are basically as amazing as they sound. Culture-wise, the city offers a fascinating insight into Yugoslav history, thanks to choice venues the Museum of Yugoslav History and the Military Museum.
Budget trip recommendation: Scope out Belgrade's wonders on this 10-day trip starting in Budapest.
—
Ready to discover Europe's hidden gems? Check out our tours in Europe.
Image credits: iStock (except Helsinki c/o Intrepid Travel)
Feeling inspired?