The beaches up and down the Pacific coastline might make the headlines...
But you'll find much to explore too in New South Wales' inland mountains, hinterland and on to the outback. Big cities, surf towns, wineries and wilderness. Soak up the sun, surf and soul of Sydney, head north to the bohemian Byron Bay, and bushwalk to waterfalls in the Blue Mountains, one of Australia's most stunning peak ranges.
Our New South Wales tours
New South Wales tour reviews
New South Wales highlights
Sydney
The glittering jewel in the east coast's crown. You've got the big-ticket Opera House and Harbour Bridge, and iconic beaches on the walk from Bondi to Bronte.
Byron Bay
This laid-back surf paradise is all about the beachside and wellness vibes. Join in yoga sessions and head to the hinterland to taste fresh produce straight from the farms. View our Byron Bay tours.
Blue Mountains
Hidden waterfalls, sweeping gorges, towering gum trees, cliffs, canyons, and small towns with their own personalities cover this dramatic mountain landscape. View our Blue Mountains tours.
Jervis Bay
Long stretches of white sand, sparkling waters, and one of the best places on the east coast to spot dolphins and whales.
Read more about travel in Australia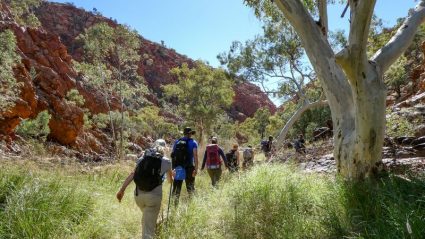 Mar 18, 2023
---
One thing's for sure, hiking the Larapinta Trail will be one of the greatest...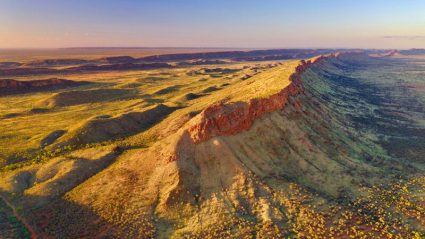 Mar 26, 2023
---
Here are 7 things you can do to set yourself up for success.
Aug 23, 2022
---
Intrepid Foundation partner Blue Carbon Lab is working to mitigate climate change...