Got a trip to Sydney on the cards? The iconic harbour city is home to some incredible First Nations experiences, to help travellers and locals alike get a deeper understanding of Australia's Indigenous culture.
Famed for its stunning coastline and landmark-dotted harbour, Sydney sits on the unceded land of the Gadigal people of the Eora nation. New South Wales is home to over 80 unique Aboriginal groups, and the state's capital offers up so much more than your standard trip to Bondi or stroll around the Opera House. We're talking about some exceptional First Nations experiences, from bush tucker tours to a climb over the Harbour Bridge with an Indigenous guide.
Experience a living Dreamtime cultural trail through Sydney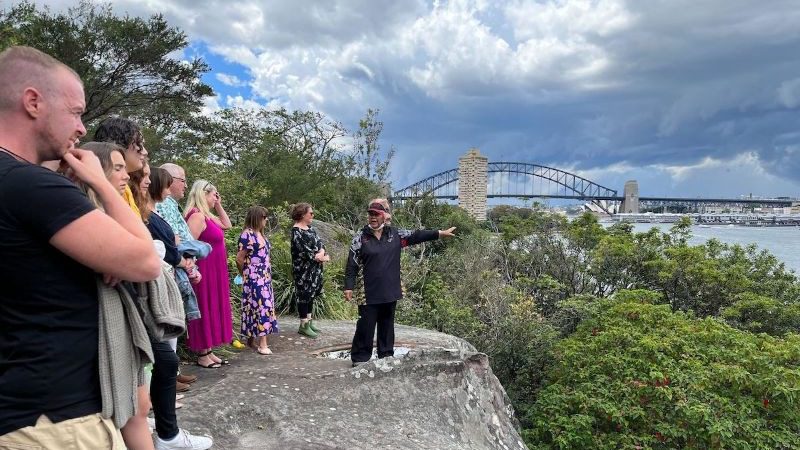 Wander through some of the most important sites in Warrane (Sydney) with an Indigenous guide, and discover what it truly means to connect with and care for Country. The half-day Wyanga Malu tour starts with a Welcome Ceremony in Redfern, the epicentre for Aboriginal activism in the early 1970s and a place where mob came together to demand equality and recognition. Along with seeing ancient rock engravings, flora and fauna, your guide will also explain how Aboriginal people maintain their cultural connections, and help you gain a deeper understanding about how to move through Country with respect and gratitude.
Scale the summit of the Sydney Harbour Bridge
You don't get much more 'Sydney' than climbing to the top of the iconic Harbour Bridge. But doing it with an Indigenous guide, and discovering fresh perspectives about the city beneath you, takes the experience to a whole new level. On the Burrawa Indigenous Climb (which means 'above' or 'upwards'), guests will hear the history of Warrane, spanning tens of thousands of years, as well as learning about language and cultural traditions. The three-hour experience is sure to broaden your understanding and appreciation of the famous harbour city.
Discover the history and beauty of Sydney's Royal Botanic Gardens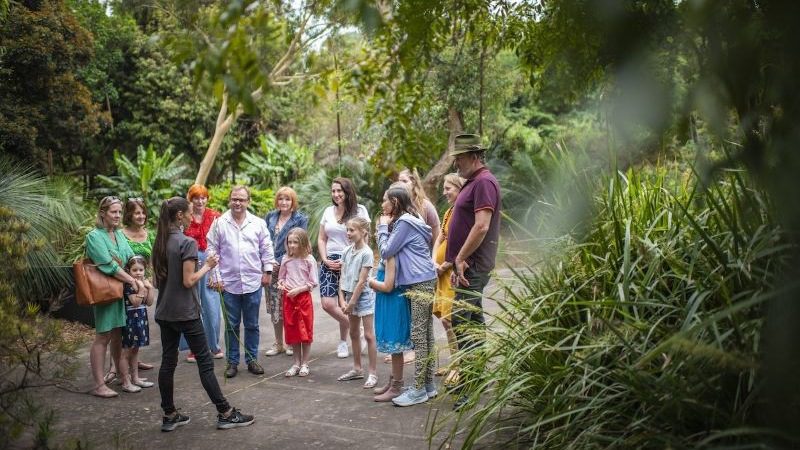 Before colonisation, the Gadigal people lived on the land that's now Sydney's Royal Botanic Gardens. The gardens are the oldest botanic gardens in Australia, and home to over 27,000 native and introduced plants. On this hour-long Harbour Heritage Tour, your guide will share stories of the Gadigal lifestyle and traditions, including how they used various plants in their day-to-day lives.
Taste delicious bush tucker on a walking tour
Not quite ready to leave the lush surroundings of the Botanic Gardens? Extend your visit and join the Aboriginal Bush Tucker Tour, where you'll learn about local bush foods and hear about their rise in popularity, from their beginnings sustaining First Nations peoples to featuring on menus in some of Australia's most renowned restaurants. During this one-hour tour, you'll hear about how a variety of local foods were originally used, both as food and medicine, and how these ingredients have been adapted over the years. You'll also get to sample a few treats along the way.
Participate in a smoking ceremony after a hike through Bouddi National Park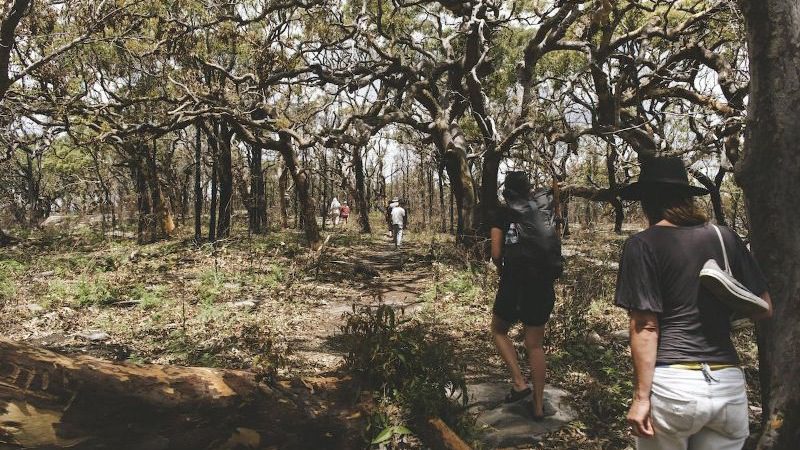 Hearing ancient stories from a First Nations person in the stunning Bouddi National Park is a pretty special experience. Start your Bouddi Aboriginal Walking Tour with an Acknowledgement of Country before making your way past rock carvings and through culturally significant bushland while learning about the Creation from your guide. Our favourite part of this tour is participating in a smoking ceremony, which will leave your body and mind feeling cleansed, open and rejuvenated.
Our partners, Welcome to Country, have a huge range of First Nations experiences across New South Wales. Check out their website for more information.
Feeling inspired?