Taupo in the heart of the North Island is home to New Zealand's largest lake.
It's a place of extraordinary natural beauty and the ideal destination for those who enjoy getting out and about in the great outdoors. One Taupo's biggest claims to fame is Lake Taupo which is housed in an ancient volcanic caldera born from one of the world's most spectacular volcanic eruptions. However, there are plenty of things to do in Taupo which don't involve getting out on the lake. The trout-filled rivers offer some of world's best fly-fishing and there are ancient forests to explore, together with steaming geothermal valleys with natural hot springs, and superb national parks like Tongariro National Park which is a dual-listed UNESCO heritage site. Mountain bikers come to Taupo to ride The Great Lake Trails on the western shores of Lake Taupo which are considered some of the best mountain biking trails in the country. If you would prefer to hit the slopes, you'll find New Zealand's largest ski fields near Taupo on Mt Ruapehu, which also draw hikers in summer.
Our Taupo Tours
Highlights of Taupo
Taupo geothermal wonders
Taupo is part of a large volcanic zone so it's no surprise there's an impressive array of geothermal activity in the region. Don't be surprised if you see steam drifting across the landscape on chilly mornings or pushing its way out of vents in the earth. There are plenty of geothermal viewing areas in and around Taupo where you can stroll along walkways and see bubbling mud pools and steaming mineral lakes. Visiting a thermal spa for a soak in the hot spring water is another must-do.
Hike Tongariro National Park
Enjoy a scenic flight over Lake Taupo or venture further afield to Tongariro National Park, New Zealand's oldest National Park. Tongariro National Park is a dual World Heritage site, recognised for both its outstanding volcanic landscape and its great cultural significance. Here you'll get to see not one but three live craters and also three incredible blue-green lakes. If you're an experienced hiker, the Tongariro Crossing is one of New Zealand's best (and most challenging) day walks.
White water rafting at Taupo
Grab your paddles and a few mates and jump in a raft with your guide for a rollicking white water rafting adventure down the Tongariro River. This scenic river flows into Lake Taupo and offers plenty of enjoyment for paddlers of all ages and abilities. When you're not paddling and riding the rapids, keep an out for trout swimming near the raft. This active excursion is as enjoyable as it is scenic, so you'll get to have lots of fun and soak up nature at the same time.
Get out on Lake Taupo
Lake Taupo is the largest largest freshwater lake in Australasia and the best way to experience it is to get out on its pristine waters. Join a scenic boat cruise to see native water birds and hidden coves, or book a Lake Taupo kayak tour and surround yourself with the beauty of the lake and the surrounding area. If you're feeling adventurous, you can go on a Lake Taupo on parasailing adventure for a bird's eye view of Taupo and the sparkling waters of the lake. 
Trout fishing in Taupo
Trout fishing in Lake Taupo and the surrounding rivers has been popular since the early 1900s, especially in the Tongariro River which is full of plump rainbow and brown trout. Any time is a good time to fish here, either in the rivers, along the shoreline or out on the lake itself. If you want to learn more about the region's most famous fish, drop into the Tongariro National Trout Centre which is filled with attractions about all things trout and celebrates the region's trout fishing history.
See mighty Huka Falls
Most people park at the carpark and snap a photo of Huka Falls from the viewing bridge but a jetboat trip offers a far more exciting look at this dramatic waterfall. Seeing these falls from the water is one of the best ways to appreciate the mighty 220,000 litre per second water flow. If you enjoy hiking, you can also take an easy one hour walk along the Huka Falls Trail which begins at a slow-flowing and peaceful part of the Waikato River and finishes with the roar of the falls filling your ears.
Taupo Tour Reviews
Taupo FAQs
Read more about travel in New Zealand
Jan 01, 2023
---
Sometimes the best way to really get to know a place is by getting out into nature...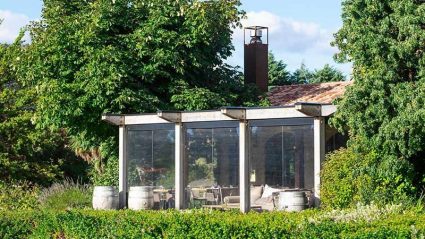 Dec 06, 2021
---
Refuel and recharge at these top restaurants in Wanaka.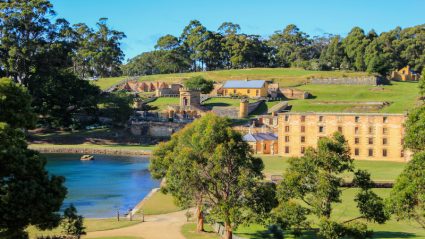 Jun 25, 2021
---
Get your culture on with these cool cultural activities in Australia and New...