Austria
Once one of the world's most powerful empires, now one of Europe's most powerful draw cards.
It's not just Austria's hills that are alive with the sound of music: the whole country hums with a harmony of history, culture and beauty. From Vienna's grand palaces to Innsbruck's ski runs and Salzburg's manicured streets, Austria dishes up schnitzel with a side of pinch-yourself moments. This is the land of Klimt, of Mozart, of – dare we say it – Schwarzenegger himself. In fact, by the time you finish your Austria tour we can almost guarantee you'll be saying 'I'll be back' too.
Cyber Sale: Up to 25% off 2022 trips
Our biggest sale of the year has been extended! Up to 25% off trips. Valid on trips departing 1 Dec 21 - 14 Dec 22. Book by 3 December.
Terms & Conditions
Earn Qantas Points on trips over $1000*
Find out more
Articles on Austria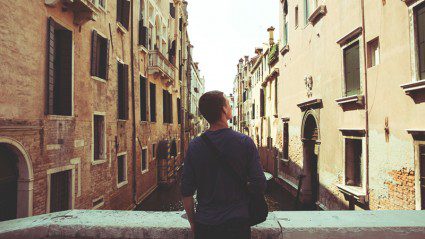 Jun 01, 2016
---
There are 36 countries within a 3-hour flight of the UK. That's pretty awesome,...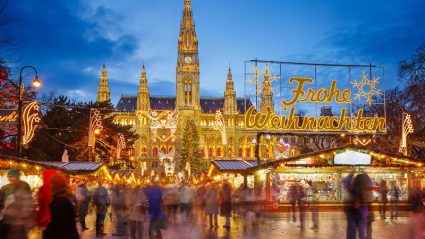 Jul 01, 2019
---
Reading Time: 5 minutes Many would agree that it's the most magical time to be in...
Austria travel highlights
Transport in Austria
Intrepid believes half the fun of experiencing a new country is getting there, and getting around once there! Where possible, Intrepid uses local transport options and traditional modes of transport - which usually carry less of an environmental impact, support small local operators and are heaps more fun.
Depending on which trip you're on while in Austria, you may find yourself travelling by:
Bicycle
Whether you're exploring Vienna's palaces and museums, riding along the mighty Danube or conquering the Alps, cycling is an unbeatable way to experience Austria.
Austria holiday information
Geography and environment
Austria travel FAQs
Responsible Travel
Intrepid is committed to travelling in a way that is respectful of local people, their culture, local economies and the environment. It's important to remember that what may be acceptable behaviour, dress and language in your own country, may not be appropriate in another. Please keep this in mind while travelling.
How we're giving back
In Austria, we stay in locally run accommodation including guesthouses, smaller-scale hotels and homestays in an effort to support the local economies. We also visit locally run restaurants and markets where travellers will have opportunities to support local businesses and purchase handicrafts created by local artisans.
Similar Destinations
We have a variety of similar destinations, trips and routes that you could consider! Tie another trip into your holiday, or, see how we can help you get from A to B. We have tours departing from a number of Austrian major cities. The option below may be of interest: