From the souks of Marrakech in Morocco to the tapas bars of Logrono, Europe and North Africa are the epicentre of world food. Bottle your own wine in Northern Spain, simmer a silky Italian ragu in Bologna or kebab-crawl your way through Istanbul on our European Food Tours. We avoid the tourist traps and introduce you to the real deal: hidden laneway bars, herb-filled homestay kitchens and alfresco cafés only the locals know. Bon appetit indeed. 
Food tours in Europe, Morocco & the Middle East
Meet our local leaders
'Spain is all about food. Of course, you have the monuments and the history, but when you travel with me it's about the food. I take my groups to a restaurant that is 400 years old and people sometimes realise the restaurant is older than their own country! I order the food because I want people to try something new. I choose things like pork cheek stew because this is something that many would not think to try.'

– Daniel, Spain
Reviews
Brenda Tucker
This tour was so much fun! The delight of experiencing cultures through food and wine is a beautiful way to spend your hard earned holiday. This is my eighth Intrepid tour, first in Europe, and highlights include the cooking class near Vigo, the Douro Valley wine tour, and a lovely farm stay. The hotel in Porto, while an amazing location, was loud at night on Fridays and Saturdays due to the close proximity of clubs. The food tour in Porto was wonderful as well as the local guide. Diogo was by far the best leader I've traveled with and one you should request. He believes in the Intrepid values of leaving only footprints and sharing his region that he loves. Diogo has the gift of showcasing the best of what Spain and Portugal have to offer, especially through food and wine, without putting the spotlight on himself. He makes the experience seem effortless and helped make our tour very special.
Review submitted 19 Jul 2018
Lesley Howard
Slovenia and Croatia are really pretty and so full of trees and singing birds. they are clean throughout with no rubbish left lying around and always clean toilet facilities . Plivice NP is stunning and worth spending more time at. The walled cities are very interesting so much history! There are a lot of steps to climb and long walks to accomodation and it would pay to heed advice about light packing and backpacks worked really well for us. It can be hot even in June. love to return! te
Review submitted 18 Jul 2018
Cherie Allan
Our guide Suleyman was excellent which goes a long way to a great trip, and we had a very compatible group. A nice mix of sightseeing and foodie things. Great itinerary, wonderful country, delicious food and friendly locals.
Review submitted 17 Jul 2018
Stories from the kitchen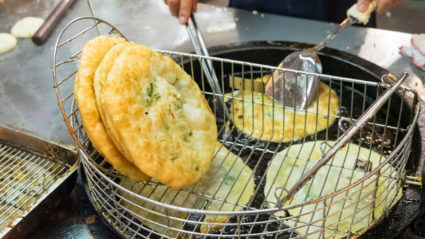 Feb 02, 2018
---
If you're guilty of organising your travel itinerary around local food you're...
Aug 23, 2017
---
Petra, Wadi Rum, the Dead Sea...Jordan's biggest attractions are well worth a...
May 04, 2015
---
Pigeon Pastilla is THE dish of Morocco.
European and Moroccan recipes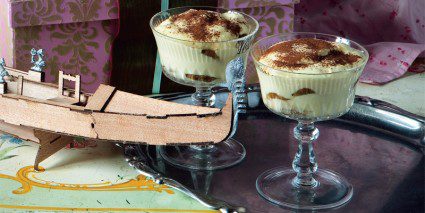 Mar 31, 2015
---
Recipe taken from Venezia: Food & Dreams by Tessa Kiros Tiramisu an be varied...
Nov 21, 2014
---
Make it yourself, then head out on Intrepid's Real Food Adventure Morocco to taste...