There's something about a holiday in Argentina that gets your heart racing like no other destination on earth – and it's not just the thought of a rare steak or a large glass of Malbec that gets the pulse going. No, Argentina is more than its world-famous cuisine: it's an irresistible combination of Gaucho heritage, metropolitan cities, show-stopping natural wonders like the Igazu Falls and the Perito Moreno Glacier, and of course, the distinctive sway of the tango to tie it all together.
Top reviews on Argentina tours
Looking for a holiday in Argentina but not sure where to begin? Try reading through a few of our Argentina holiday reviews – you'll find genuine feedback from travellers who have experienced the destination on an Intrepid trip to help you find the tour that's right for you.
Blogs on Argentina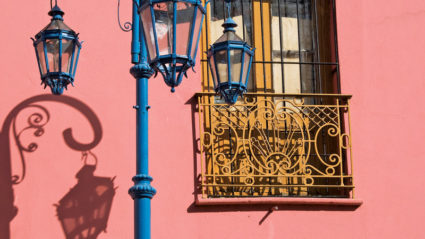 Mar 31, 2023
---
In the neighborhood of San Telmo, cobbled streets lead through dark alleys painted...
Mar 17, 2021
---
When it comes to our new range of Intrepid Premium trips, we're excited to unveil...