New Zealand's South Island has alpine delights and natural wonders.
From hiking on glaciers to kayaking with dolphins, you can enjoy a range of active experiences while you're surrounded by some of the most beautiful places in New Zealand's South Island. If you're looking for the perfect South Island itinerary, you've come to the right place. A New Zealand South Island tour promises breathtaking scenery, heart-pumping adrenaline activities, fascinating cultural experiences, and some of the best food and wine on the planet. If you're having trouble figuring out whether you should explore the South Island or the North Island of New Zealand, you simply have to look at all the fun experiences to be had, from overnight scenic cruises to cultural exchanges and exciting adventure tours. From sampling the region's famous wine near Queenstown to sleeping on Milford Sound and observing the famous kiwi bird in Christchurch, there are plenty of great things to do in New Zealand's South Island.
Popular Local Destinations
Every Intrepid small group tour has been carefully designed to make sure you have an unforgettable grassroots travel experience, with ultimate itineraries, perfectly sized groups, legendary local leaders and plenty of authentic real life experiences.
Our South Island Tours
South Island Highlights
Jetboat on the Shotover River
Take on New Zealand's most famous jetboat ride which is located on the Shotover River. You can zoom between high canyon walls, cha cha across the water and spin 360 degrees provided you're nimble (and brave enough) to get in the boat. This experience is run by the local Ngai Tahu people who have called  this land and the river home for many centuries.
Visit the West Coast Wildlife Centre
Join a behind the scenes tour of the West Coast Wildlife Centre which is home to the official breeding program of the world's rarest kiwi. Run in partnership with the Department of Conservation and the local iwi, you can also get up close and personal with other local animals and see New Zealand's most notable reptile, the Tuatara. 
Hike to Franz Josef Glacier
Pull on your walking shoes and hike to the blue ice and rugged mountains of Franz Josef Glacier, which is one of the steepest glaciers in New Zealand, or you could even join a heli-tour. Named after an Austrian emperor, the 13km-long glacier is even grander than its namesake and advancing at around ten times the speed of the world's other valley glaciers. 
Overnight on Milford Sound
Surrounded by incredible scenery during the day and a night sky scattered with stars, there is always something to see on Milford Sound. Climb onboard your heritage-built vessel and get settled in your comfy cabin, then make your way onto the deck as the boat leaves the dock for a very special overnight cruise where it feels like the Sound is yours alone.
Hike to the Blue Pools
Widely regarded as one of New Zealand's best short walks, join a biodiversity specialist for a hike along the Blue Pools Track between Wanaka and the West Coast. You won't need to turn up the colour saturation on Instagram when you post photos from this short but sweet walk. Mother Nature has already dialled up the blue for maximum effect. 
Surround yourself with wilderness
The South Island of New Zealand is famous for its pristine wilderness and outdoor experiences such as kayak tours, hiking adventures, and rafting trips. With breathtaking scenery, heart-pumping adrenaline activities, and fascinating cultural experiences, the experience-rich South Island offers plenty of adventures for travellers.  
South Island Tour Reviews
South Island FAQs
Read more about New Zealand
Jan 01, 2023
---
Sometimes the best way to really get to know a place is by getting out into nature...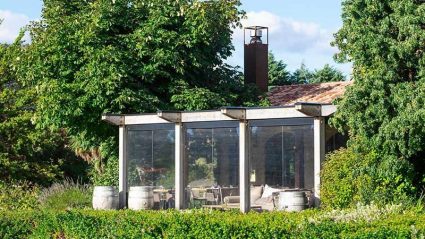 Dec 06, 2021
---
Refuel and recharge at these top restaurants in Wanaka.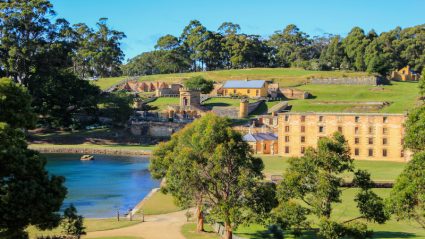 Jun 25, 2021
---
Get your culture on with these cool cultural activities in Australia and New...