When traveling to New Zealand it's understandable to want to see it all. From the sweeping landscapes of the South to the magical glow of the Waitomo caves in the North, there is lots to see and do on both islands, but which one is actually better?
New Zealand is full of stunning locations and naturally breathtaking landmarks, both found in the South and North islands, so it can be tough trying to figure out which one you should visit first. While you could flip a coin, we thought we'd put together a guide on the differences between the two islands (and who comes out on top) so you can decide which destination is the right one for you.
Best for landscapes
If you love a dramatic landscape (that'll also look good on your Instagram feed) then the South Island is the way to go. The South Island is full of all types of natural beauties, from glittering lakes to lush forests, promising breathtaking landmarks around every corner.
However, what sets this island apart from its upstairs neighbour is the remarkable snow-capped mountains that stretch all the way from Wanaka to Arthur's Pass. These snow-capped mountain ranges instantly draw the eye no matter the city you're in and allow for the exploration of sparkling lakes and captivating glaciers.
CHECK OUT THE SOUTH ISLAND SCENERY ON OUR QUEENSTOWN SOUTHERN LOOP TOUR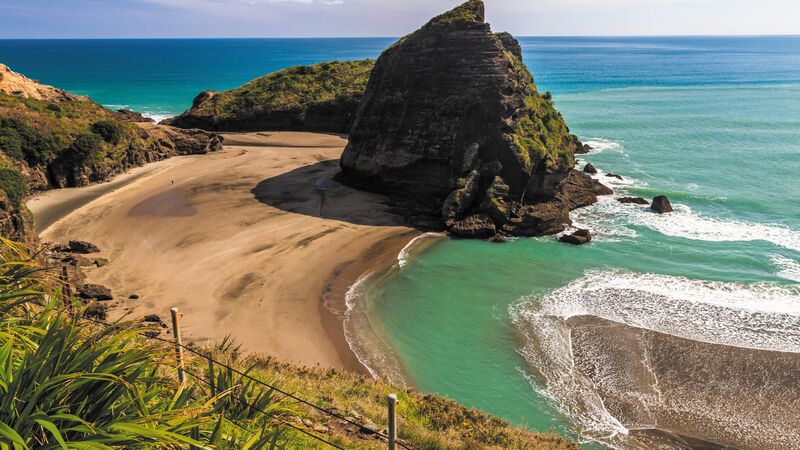 North Island's landscape is quite different from that of the South with a range of different destinations that won't disappoint when it comes to natural beauty. From the beautiful sandy beaches of the Hawke's Bay region to the crystal-clear waters of Lake Taupo, the North Island delivers on breathtaking landmarks.
Colours such as sparkling blues and lush greens are the norm when you look outside, and as if that wasn't impressive enough, there are also a large number of volcanoes that add steamy hot springs, gurgling mud baths, and spewing geysers to the list of natural North Island wonders.
MARVEL AT THE NORTH ISLAND SCENERY ON OUR FORGOTTEN WORLD ADVENTURE TOUR
The verdict
Both landscapes on each island are quite different, albeit just as beautiful as the other. However, the island that comes out on top largely depends on what kind of holiday you're after. The South Island takes out the award for 'most dramatic landscape' thanks to the Southern Alps and its various national parks, but the North Island is a bit more diverse as you can spend time relaxing on its beaches as well as hiking up its many natural volcanoes.
Best for hiking
You're truly spoilt for choice when it comes to exploring the natural landscape of the South Island. Featuring six of New Zealand's 'Great Walks', the South Island allows you to wander different types of scenery from lush forests to impressive coastlines. One of the more stunning landscapes to take in by foot is the Milford Track, arguably New Zealand's most famous walk.
With incredible views of mountains, lakes, valleys, and waterfalls, it's impossible not to fall in love with the popular walking track. Other notable and worthwhile hikes include Roy's Peak, Diamond Lake Track, Heaphy Track, and the Abel Tasman Coastal Track.
HIKE THE ABEL TASMAN & WEST COAST RAINFORESTS ON A TOUR
The South Island isn't the only landscape that offers beautiful walking trails with the North Island also promising literal breath-taking hikes with stunning views to match. Because of the North Island's diverse scenery, you can hike up the side of volcanoes and along coastlines with the famous Tongariro Alpine Crossing and the Cape Brett Walkway popular among both avid hikers and beginners.
TAKE IN THE VOLCANOES AND COASTLINES ON OUR NORTH ISLAND HIGHLIGHTS TOUR
The verdict
Both islands have impressive walking trails that offer diverse scenery but if we had to pick an island worth visiting for the hikes alone, the top prize would go to the South. It's hard to go past the South Island's natural, dramatic beauty with walks that are appropriate for every hiking level. Having said that, Mother Nature's work is on display in the North as well, making it a well-deserved second place win.
Best for weather
The South Island experiences more of a colder climate with the mountain regions capped with snow all year round. The temperatures seen on the South Island can get a bit more extreme, especially in Winter, with temperatures often in the negatives overnight. However, average temperatures sit at around 1-12°C in Winter and roughly 16-22°C in Summer.
EXPLORE THE SOUTH ISLAND ON OUR PREMIUM NEW ZEALAND SOUTH ISLAND TOUR
The weather in the North Island is a bit warmer as it's closer to the equator however this doesn't mean it ever gets extremely hot, but it does get a bit humid. A great way to describe the weather in the North Island is 'not too hot, not too cold', with mild temperatures throughout the year. You can expect temperatures of 20-30°C in Summer and 14-22°C in Winter.
TAKE IN THE WARMER WEATHER ON OUR NEW ZEALAND NORTH ADVENTURE TOUR
The verdict
The weather can be quite different on each island so again, whether to visit the South or the North depends on what holiday you want to have. The North Island experiences more of a warmer climate so you can enjoy warmer weather activities such as sunbaking on the beach, whereas the South Island is a bit colder, perfect for snow activities such as skiing and snowboarding.
Best for activities
The South Island, and more specifically Queenstown, is known as being 'the adventure capital of the world' so it's no surprise that you can participate in a whole heap of adrenaline-inducing activities while you're there including taking a jet-boat ride on the Shotover River. However, if you're not a thrill-seeker, there's still so much to see and do.
From gently cruising on Milford sound to wandering through the Cathedral Caves, the South Island offers a little something for everyone with its natural beauty on full display wherever you look. Whether you want to visit Christchurch with its community spirit and bubbling nightlife scene or take a day trip to the historical village of Arrowtown (Queenstown's hidden gem), you'll never run out of fun-filled things to do.
The North Island offers a lot of breathtaking activities for you to see and do with a visit to the Waitomo Caves being at the top of the list. The most famous cave system in New Zealand, the Waitomo Caves are not only home to several million glow worms, but they are also full of dazzling stalactites and stalagmites.
While the Waitomo Caves are arguably the biggest drawcard to the North Island, destinations such as Rotorua, Auckland and Wellington also offer a heap of things to do. These things include taking in the beautiful geothermal activity from various valleys and geysers, dining at world-class restaurants, and jumping on and off cable cars for a stunning view of Wellington Harbour.
The verdict
Coming to a verdict on this one is pretty much impossible as both islands have plenty of fun activities to offer. Because of this, you really can't go wrong with either of them.
Best for Māori Culture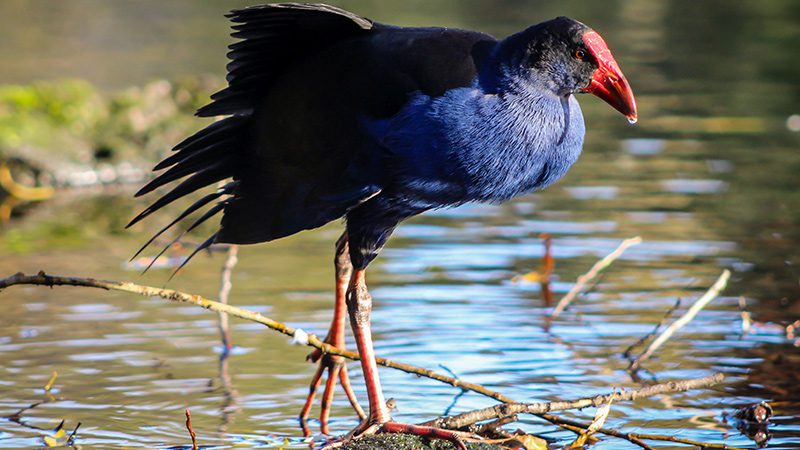 Unfortunately, the South Island doesn't offer a lot when it comes to traditional Māori experiences. That doesn't mean that there are no experiences to be had though. In Hokitika you can wander around the sacred Māori Reserve of Arahura Pa, searching for pounamu (greenstone) while learning about the ancient tradition of carving it.
It is hard to access the area of Arahura Pa without a guide though so if you want to opt for more of a self-led cultural experience then the Willowbank Wildlife Reserve in Christchurch offers exactly that. Ko Tāne is a wonderfully immersive Māori experience, giving you the chance to learn about New Zealand's history and participate in activities including a traditional Māori pōwhiri (welcome) and the hongi (pressing of noses).
If you want to experience as much Māori culture as possible then a visit to the North Island is a must. The town of Rotorua is perhaps the most well-known (and most visited) 'Māori town' in the North Island with 34% of the population being Māori. While you're there you can learn about the history of the Māori people, how they lived and learned to carve wood and cook food, as well as take in a traditional performance featuring the haka.
Other notable Māori towns in the area include Tamaki, Te Puia, Mitai, as well as the cultural site in the Bay of Islands where Māori chiefs and representatives of the British Crown signed the Waitangi Treaty in 1840.
The verdict
This one is a no-brainer with the North Island offering way more cultural and traditional Māori experiences than the South Island. This is due to the bigger populations found in the North, stemming from large cities such as Auckland and Wellington.
Regardless of which island you choose to visit, you simply can't go wrong with both destinations offering enough natural beauty, excitement, and adventure to make your holiday an unforgettable one.