Enjoying a holiday in Sri Lanka is the perfect opportunity to discover some of the best beaches, cuisine and culture in Asia's sub-continent. Be captivated by the Unesco World Heritage Sites that are dotted around the tear-drop island, experience a diverse range of flavours that are unlike anything else you've tasted, stroll along stretches of pristine, endless beaches – whatever you get up to on holiday in Sri Lanka, you're guaranteed a remarkable experience.
Top 12 reviews on Sri Lanka holidays
Not sure that Sri Lanka is the right destination for you? Check out some reviews from other travellers who have experienced Sri Lanka with Intrepid – their feedback will tell you exactly what you can expect from a traveller's perspective.
Blogs on Sri Lanka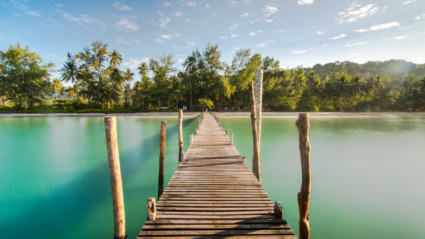 Jan 04, 2018
---
Whether you're after Zanzibar's beautiful beaches, music and dancing at Rio...
Nov 23, 2017
---
Check out the best beaches at the best times of year.
Nov 07, 2017
---
One day Northern Sri Lanka may have tourist trails, backpacker hostels and...