Reading Time:
5
minutes
When you're travelling, you'll meet people from all walks of life. Rich people, poor people, smart people, stupid people, funny people, sad people, inspiring people, ridiculous people…
The list of various people goes on and gets far more convoluted. But to help you better identify the different types of people you'll meet on your travels (and probably reinforce a couple of travel stereotypes along the way), we thought we'd pick out the types of people you should either force to become your best friend or avoid as if they're the spawn of Satan.
Nobody knows how many different types of travellers there are for sure. Buzzfeed reckons there are 18, Elite Daily settled on 10, HufPo picked out just five. We came up with nine, but this is by no means a definitive list. Do any of the below seem familiar?
The adventure addict
Most travellers like to think of themselves as adventurous, but these guys embody it. You'll likely only see them at dinner, between their incessant adventurous exploits. Even between their adventures, they're having mini-adventures. And when they're not having adventures or mini-adventures, they're having dinner.
Adventure addicts are contagious to be around and fantastic company to go exploring with. Just make sure you get your gameface on – danger is your friend now.
The newbie (part 1)
These guys are cool. If you've travelled a lot, sometimes the thrill that comes with finding new places can become harder and harder to engineer. But new travellers – if they're of the right disposition – have boundless enthusiasm for EVERYTHING. Taking one of these guys under your wing means you're sure to rekindle the rush of discovery and re-connect with your inner free spirit.
Their constant excitement for EVERYTHING is actually quite endearing. They'll say things like: 'Whoa, chopsticks feel so much woodier here than they do at home!' And you'll smile. Seriously, just smile. Don't kill their buzz.
The newbie (part 2)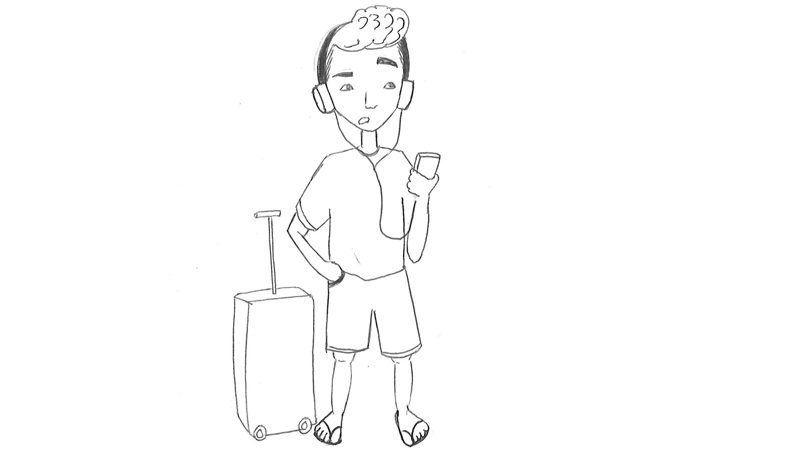 If your newbie isn't of the right disposition, he or she may be a bit of a drag.  You'll be able to tell if they're a good one or a bad one by paying attention to whether or not they say things like 'Urgh, the Indian down the street from my mums place does better curry than this' or 'I can't BELIEVE how slow this wi-fi is – Mongolia sucks!'
We encourage you to try and coax them out of their hellish ignorance using the age-old tools of understanding, love and wisdom. But it may be a futile project.
The party practitioner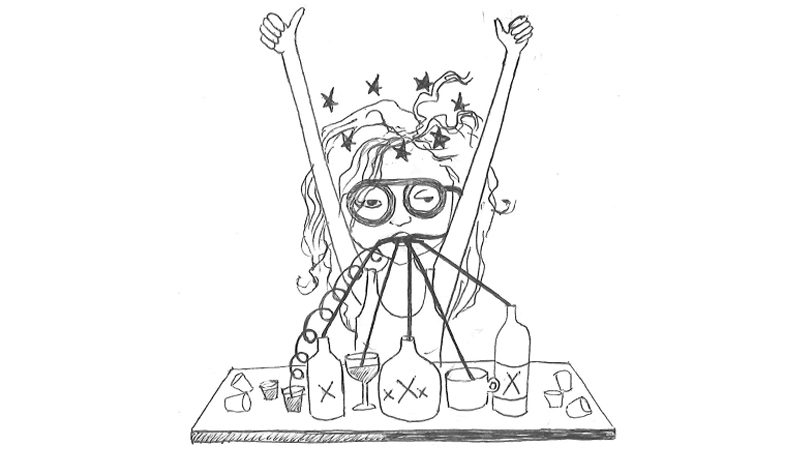 Wakes up, drinks. Has breakfast, drinks. Has lunch, drinks. Has dinner, drinks. Goes to bed, drinks. The Party Practitioner acts as though they have declared thermonuclear war on both their brain cells and their dignity.
They can be fun to be around when you're in the mood, but are otherwise remarkably akin to the most annoying thing you could possibly imagine. Enjoy the party times with this one, but steer clear on all other occasions. Most likely to spend their entire trip at the hotel bar.
[adrotate banner="3″]
The wealthy troubadour
This young gun is most easily recognised by his acoustic guitar, penchant for plunging v-neck t-shirts, a (not) modest collection of fedoras and the ego he so inelegantly places aforementioned fedoras atop.
He speaks in tones of adventure but in reality prefers the couch. Most likely to pick up the best-looking girl in the hotel/hostel/country, least likely to actually have anything worthwhile to say to her. Looks like a homeless man, but his outfit probably cost more than your return flight to wherever you are. Is good if you fancy a singalong.
The self-appointed guru
Likes to tell you all the information you didn't ask for, often gets said information hideously wrong ("The Eiffel tower is seven miles high", "You can avoid jetlag completely by not eating for one week before and after your trip"). They will lend advice when nobody has expressed a desire for advice and will assume they are contributing to the betterment of your experience.
In return, you will want to punch them in the face to contribute to the betterment of your experience. We urge you not to, but it will be hard. Has probably been to India, like, loads. Does not know one word of Hindi, or that Indian people even speak Hindi.
The couple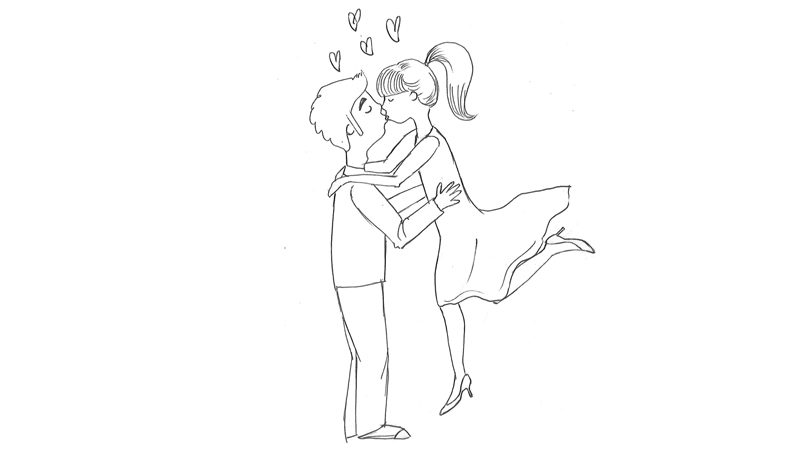 Pretty much like a regular couple, just in a setting that is probably alien to them. New setting will usually induce one of two outcomes. The first, if one member of couple dislikes new setting, is arguments: "I can't believe you convinced me to come here!", she cries whilst stabbing her lover unrepentantly with a spoon. The second outcome, if both members of the couple like new setting, is what some like to refer to as 'Terminal Travelove".
They will get swept away in a sea of romance, which every traveller they come in to contact with must navigate. There will be kissing, touching, hugging, heavy petting, baby voices – and perhaps even a proposal. There will be no respite. You have been warned.
The wise old owl
Finding one of these is like trying to find Mewtwo in the 1996 Gameboy smash-hit Pokemon Red: difficult. It is also like a table: hard. But when you do find a Wise Old Owl, believe us when we say that you are in for a treat. These guys have been everywhere twice but do not have even a whiff of pretentiousness or arrogance about them.
They offer advice only when needed, and it's likely to be the best advice you have ever heard in your life. They'll usually be older, though it's not impossible to find younger renegades who have committed to a life of freedom and not turned into a mega-douche. Go out exploring with these cats. You'll see, do and learn more than you could possibly imagine.
The simply good dude/dudette
Yes, travellers come in all shapes, sizes and flavours. But there is a majority – we reckon – of what we like to call 'simply good dudes'. They are the doers, the explorers, the helpers, the givers, the sharers – they're the ones that are most easy to get along with and they're the ones that will make your trip the trip of a lifetime. Hell, you're probably one of them.

Feeling inspired?