Most of the time, your local train station is not a desirable location to hang out at. You're either bustling through on your morning commute or doing your best to avoid some of the more colourful characters that tend to inhabit the area.
But, when you visit Tashkent, it's a different story. The underground metro stations are one of the world's best kept secret works of art, with every station having a different artistic design and creative theme.
Until June 2018 photographs were banned in the stations due to their dual use as nuclear bomb shelters, but this ban was recently lifted by the government. First built in the 1970s, these 29 stations make up one of the most stunning underground railway links you're ever likely to see – and at only 1200 som per train ticket (less than USD 0.40!), it's one of the most affordable art galleries you're ever likely to visit. Here are some photos we took on our recent 9-day Uzbekistan Adventure, as we explored the Tashkent metro:

READ MORE: THE BEAUTY OF TRAVELLING TO UZBEKISTAN EVEN THOUGH I KNEW NOTHING ABOUT IT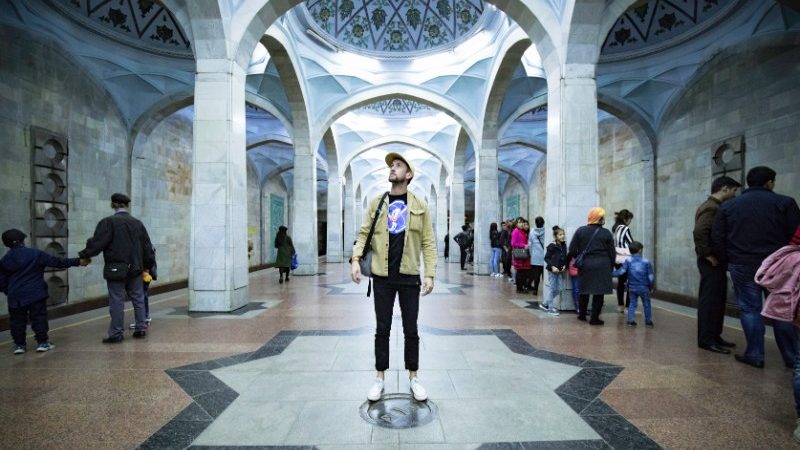 SUBSCRIBE TO INTREPID'S NEWSLETTER FOR MORE TRAVEL TIPS, STORIES, GIVEAWAYS & MORE


SEE OUR FULL RANGE OF TRIPS IN UZBEKISTAN
Do you want to explore the beautiful metro stations of Tashkent for yourself? Visit Uzbekistan on a small group trip with Intrepid Travel.
All images by Liam Neal.
Feeling inspired?