International Women's Day comes at a time when it's never been more important to support, educate and empower women to fight the catastrophic unfolding of climate change.
Reflecting on the role of women and girls in local and global environment and climate movements is an important part of understanding their situation and means of empowering them, but also, to realise the transformation they can make if supported.
READ MORE: WE'RE DECLARING A CLIMATE EMERGENCY – THIS IS WHY
The planet is under threat. From human-caused greenhouse gas emissions to the overexploitation of the earth's natural resources, unsustainable production and consumption patterns pose a risk to all of humanity.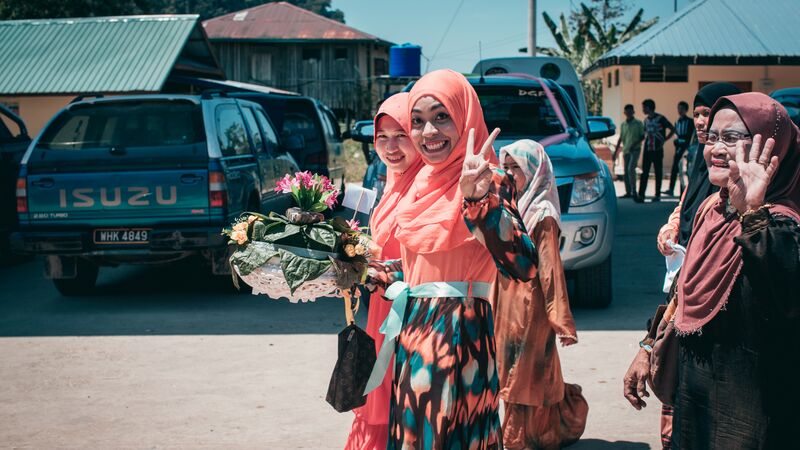 Still need convincing? Here are 6 reasons why we need to empower women to fight climate change.
1. The important contributions of women as decision makers, stakeholders, educators, carers and experts across sectors at all levels can lead to successful, long-term solutions to climate change. If we encourage them to participate in finding the solutions at all levels, we'll be in a vastly better place.
2. Climate change is impacting women and men differently, with women likely to bear the greater burden in situations of poverty. Across societies, the impacts of climate change affect women and men differently and this has a heightened impact on poor and vulnerable communities, as 70% of the world's impoverished are women.
RELATED: WHY WE'RE BECOMING CLIMATE POSITIVE
3. Women are often responsible for gathering and producing food, collecting water and sourcing fuel for heating and cooking. With climate change, these tasks are becoming more difficult. Extreme weather events such as droughts and floods have a greater impact on the poor and most vulnerable. Plus, women are more dependent on natural resources that are threatened by climate change for their livelihoods.
4. Despite women being disproportionately affected by climate change, they play a crucial role in climate change adaptation and mitigation. Women have the knowledge and understanding of what is needed to adapt to changing environmental conditions and to come up with practical solutions. Unleashing the knowledge and capability of women represents an important opportunity to craft effective climate change solutions for the benefit of all.
READ MORE: HIKING TOWARDS EQUALITY – THESE ARE THE WOMEN CHANGING THE FACE OF TREKKING IN NEPAL
5. Restricted land rights, lack of access to financial resources, training and technology, and limited access to political decision-making spheres often prevent women from playing a full role in tackling climate change and other environmental challenges. As part of this lack of power, women are often constrained in their response to sudden onset disasters such as floods and cyclones, so consequently, women and children are 14 times more likely to die than men during natural disasters caused by climate change.
6. As early adopters of new agricultural techniques, first responders in crises, entrepreneurs of green energy, or decision-makers at home, women are agents of change who must equally be part of the solution towards a sustainable future.
Find out more about what Intrepid are doing to combat the climate crisis.
Hero image by Melissa Findley.
Feeling inspired?