Walking the Camino – do you need a reason?
For over a thousand years, people have embarked on pilgrimages along El Camino de Santiago as an act of Christian spiritual devotion.
For Intrepid co-founder, Darrell Wade, the experience of walking on the Camino in Northern Spain was perhaps more on the self-gratifying or pleasurable side…
"There are some who call the walk spiritual, however for me it was a little more hedonistic than that! Walking on the Camino captured pretty much everything I love: a bit of exercise in a beautiful part of the world, the companionship of good friends and an abundance of great food and wine. What could be better?
I had few expectations as I'd heard very little of the Camino before doing it. But I've done many walks in many countries and it's the best two weeks of walking I've ever had, which is saying a lot as I've walked in many superb locations. I'll definitely be going back to complete the sections I've not covered.
The Camino is remarkably low key – it really isn't a walk of highlights. There are some beautiful sections and more than a few quaint towns, but much of the appeal is organic. It's an appeal that grows on you as you walk. The casual conversations, the people you meet, the time for contemplation, the scenery that unfolds before you…I could go on!"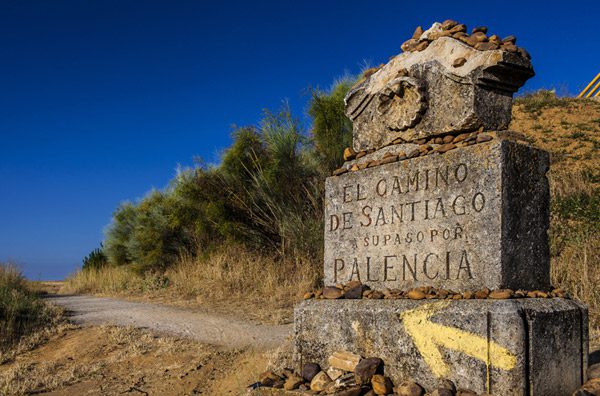 If you'd like some additional reasons to embark on the Camino, Intrepid Travel has launched the Camino de Santiago Challenge, as part of its gender equality initiative, Project SAMA.
The Camino Challenge is supporting the education of girls. Around 53 million girls in developing countries are denied access to primary school. That's 53 million great reasons to sign up for the Camino de Santiago Challenge and join Intrepid and like-minded travellers to support programs that get girls into school and help them stay there longer!
The Camino de Santiago Challenge involves walking around 116km from the town of Sarria through picturesque villages, forests, fields and pretty rural lanes to eventually arrive at the famous destination town of Santiago de Compostela. In joining, you will be committing to fundraise for an early education project in Laos, run by Plan International. We'll help you with a Training Manual, a Fundraising Toolkit and support to set your challenge in motion.
All virtuous? Heck no! Comfortable accommodation and great local food and wine will recharge you overnight, ready for the next day's walking challenge.
Intrepid and Project SAMA's Camino Challenge is scheduled: 11 – 18 September 2014
For more information and to register, check here.
For more information on Project SAMA.